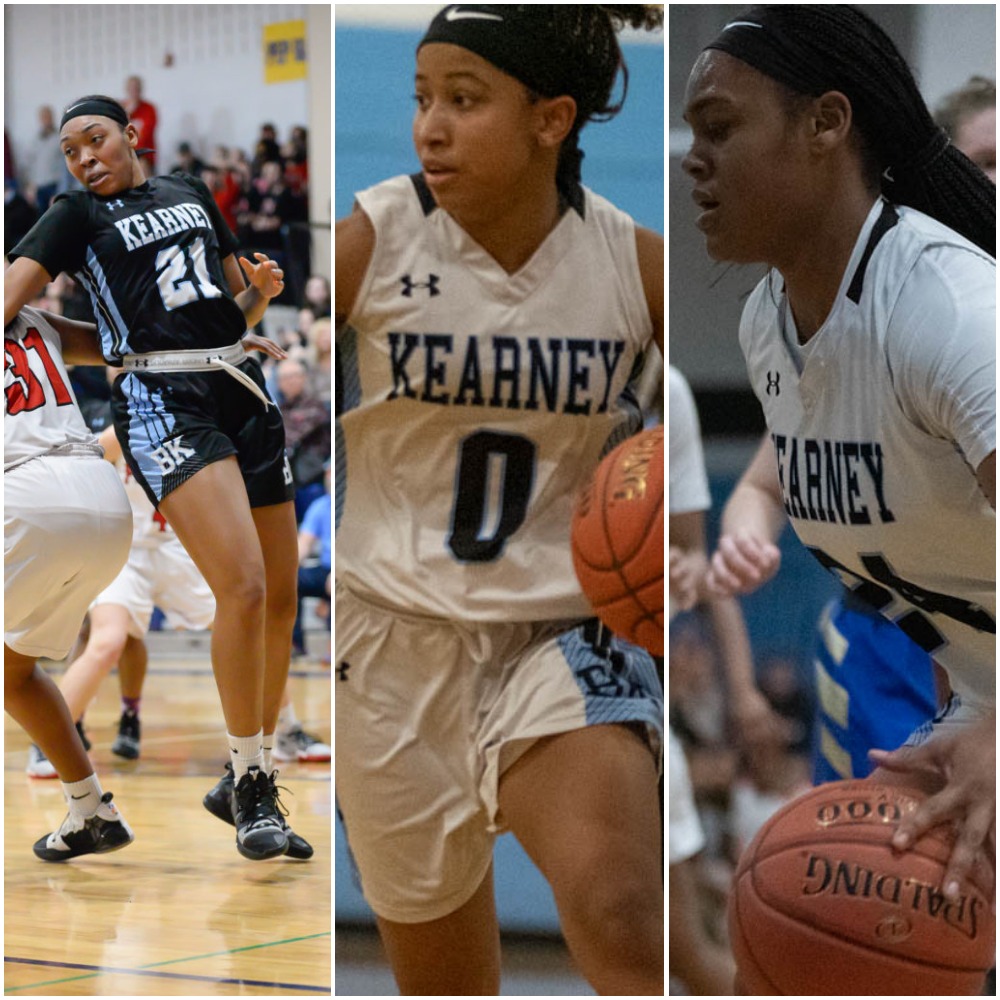 By TIM IRVING
Three players from Bishop Kearney's four-time sectional champion girls basketball team are going Division I, and the trio made it official on Wednesday in a ceremony at the school.
Center Saniaa Wilson verbally committed last summer to Seton Hall. Despite not playing this season due to injury, Wilson averaged 15.6 points, 16.0 boards, 4.6 blocks, 3.8 assists and 1.7 steals in her junior year. The senior center tallied 18 double-doubles in the 2019-20 season, her best performance coming on January 25, 2020 in a 75-73 win over St. Mary's (VI) in which she had 34 points and 17 rebounds. Wilson paced a Lady Kings squad who averaged 61.5 points and held opponents to 47.9 en route to a 20-3 record and the sectional title. The senior center was named the 2020 Private-Parochial Division I Player of the Year.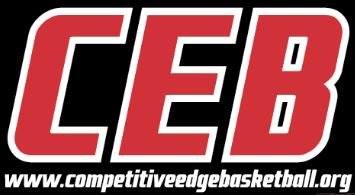 Guard Marianna Freeman chose Niagara University. "The atmosphere kinda reminds me of Kearney, " said Freeman. "It allows me to focus…it's not hectic or anything and you get to have a one-on-one connection with your teacher, able to ask questions." Freeman, who stands 5'5″, has shown that her height doesn't hinder her abilities. "If you have a strong work ethic and you love what you do, size shouldn't matter. Fortunately, Niagara was able to see that."
Freeman averaged 22.8 points this past season. This included a 27-point performance for the Niagara University commit against Our Lady of Mercy and a 24-point outing against Gates-Chili. As a junior, the 5-foot-5 guard was third on the Lady Kings in scoring with 14.1 points along with 3.8 assists, 3.4 rebounds and 2.3 steals. Freeman was named to the 2020 and 2021 Private-Parochial All-League Team.
Taylor Norris is off to Chicago State to study business. The power forward is excited for the future. "(Her decision) was based on the coaching staff. I loved the coach (Tiffany Sardin) the first time I talked to her. She was really nice, she said everything I wanted her to say basically," said Norris. The three benefited from the advocacy of coach Kevan Sheppard and from each other. "When I came in, it was always about Saniaa and Marianna, they already had the spotlight and it just helped me get out there, put me in a position where I could get recruited and as you can see, I did do that," Norris said.
Norris scored 23.8 points per game to go with 12.8 rebounds per game and 3.3 steals per contest. The Chicago State commit had between 16, 17 and 18 rebounds, respectively, in three consecutive double-doubles. She had 21 points with the 16 boards, 26 points with 17 rebounds and 29 points to go with her 18 rebounds. Norris was named to the 2020 and 2021 Private-Parochial All-League Team.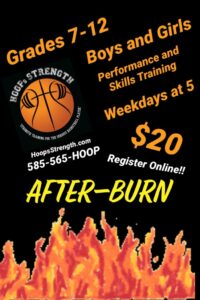 Four other Kearney students were scheduled to sign. Emily Finach of Hamburg, who started in goal for the Selects Academy's U19 hockey team, is heading to Lindenwood University of Missouri. Her teammate, defenseman Anna Staton is heading to Division III Colby College.
Kings track and field athlete Ryan Lewis is staying nearby, heading to Roberts Wesleyan College while cross country and track distance runner Ryan Lewis will sign to compete at St. Bonaventure.