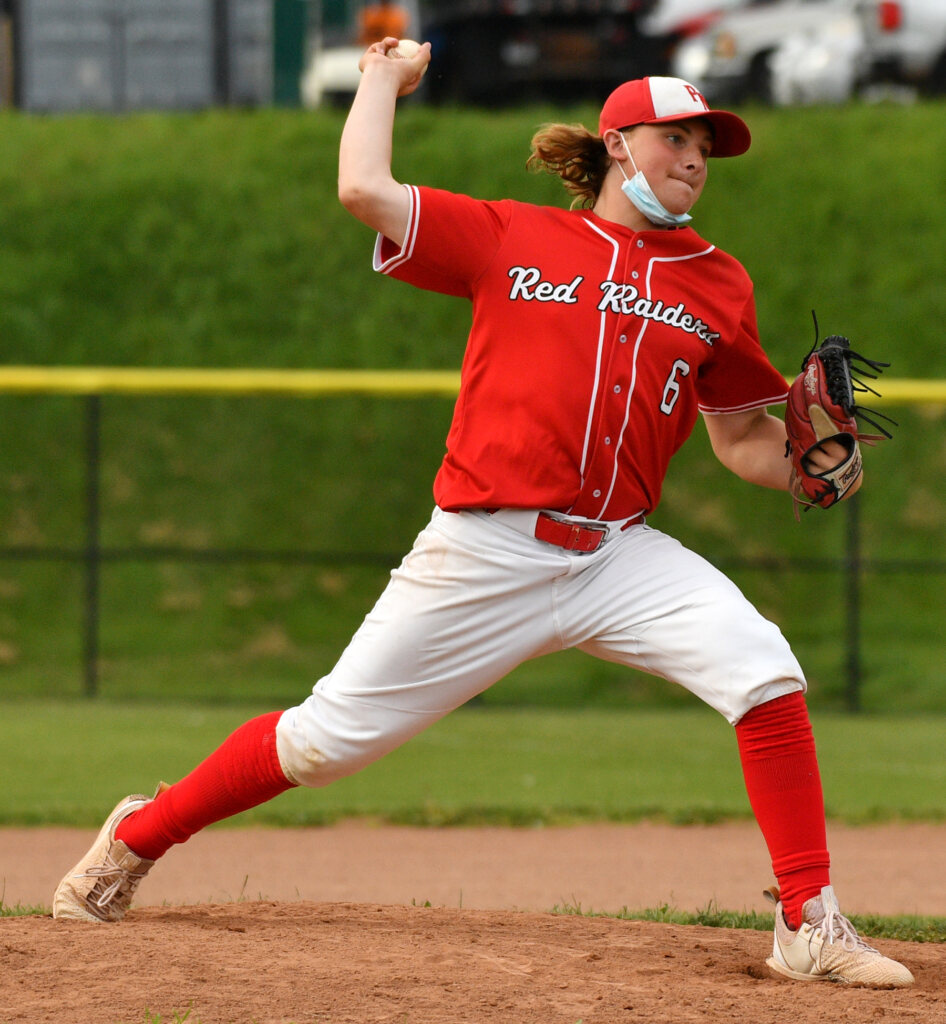 By PAUL GOTHAM
MACEDON, N.Y. — Chris Finocchario, Jr. hurled six shutout innings, and Alex Wootton paced the offense as the Palmyra-Macedon Red Raiders won their third straight game with a convincing 10-0 win over league rival Newark. 
"We're finally starting to hit the ball well," said Pal-Mac head coach Bryan Rodman referring his team's 14 hits in their previous win over Waterloo and 11 more hits in Wednesday's triumph. "Last two games we've been driving the baseball. Timely hits and good at-bats, things are starting to click for us right now."
Wootton was one of four Red Raiders who collected multiple hits in the game. The junior shortstop drove in a run with a single in the third and two more with a double in the fourth. 
"It's just getting my front foot down early, being in a good position to hit and looking for a fastball to drive," he explained. "I try to lay off the off-speed and just find fastballs I can drive."
Finocchario struck out four and walked one while allowing just three hits. 
"He's been doing that all year; this is nothing new," Rodman stated "He's been pitching extremely well this year. I'm proud of him, but he's been doing this all year. I can't say enough about him."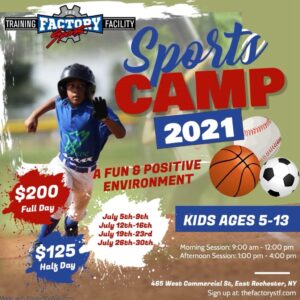 The junior right-hander surrendered leadoff singles in the first and second innings before setting down five straight. He closed the game retiring nine of the last 10 he faced.
"Newark is a great team," Finocchario said. "You got to mix it up. That's what I was doing. I got a great catcher behind the plate. He did an awesome job."
And he relied on his defense. Centerfielder Paul Goodness chased down a line drive in the right-center gap in the sixth, and catcher Noah Brooks threw out a would-be base stealer in the second.
"We played like a team. The guys had my back. There were a lot of ground balls and pop flies. If they weren't there, that score would end up like that."
The same two teams met in early May. Pal-Mac took a 1-0 decision in that first meeting. On Wednesday, with the Finger Lakes East title on the line, Pal-Mac doubled their output from the previous meeting with two runs in the first.
"We had to keep in the moment," Finocchario noted. "We can't think about the next week. We knew that if we won this game, we were going to win the league."
Brooks and Goodness started the bottom of the first with back-to-back hits off Newark ace Julius Teabout.
"We stayed within ourselves and tried to get the next pitcher in there," Rodman said. "That's kinda always been our motto when we get to some big games – get to the bullpen."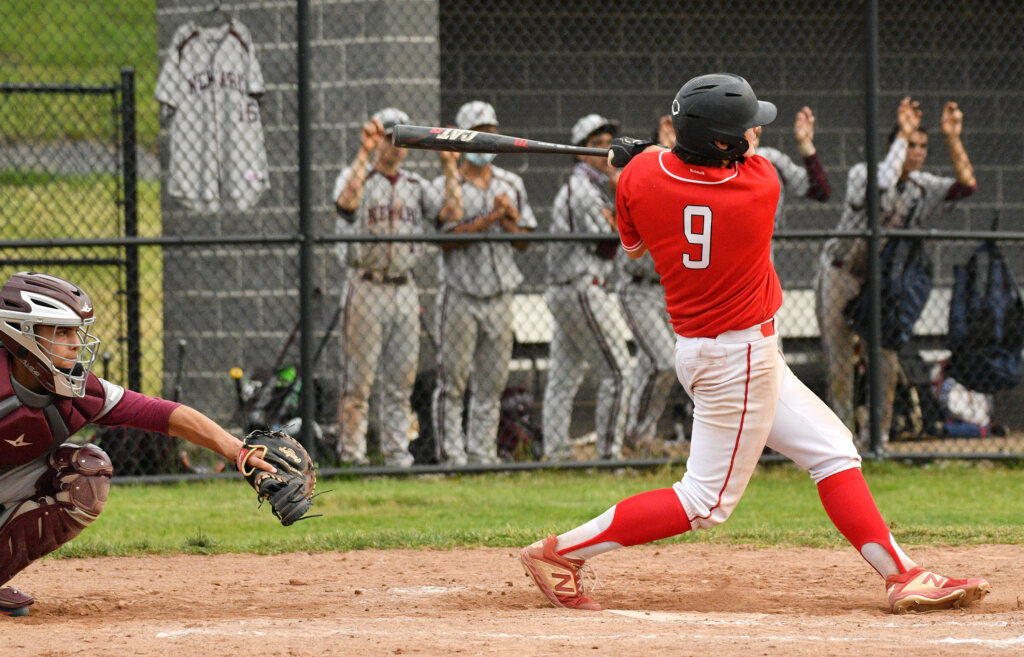 "We've seen a lot of the best guys this year," Wootton added. "Winning the league last time we played, we just expect to face the opponent's best guy. We take it as a challenge to take him down and get to the bullpen."
Brooks and Goodness both finished 2-for-3 with a walk. Brooks scored three runs. Goodness crossed home four times. Wootton went 3-for-4. Christian Morrison was 2-for-3 with a run. Rocco Marcellino reached with a walk and hit by pitch and scored twice.
Pal-Mac (12-2) closes the regular season Friday at Wayne.
Teabout, Josh Scotti and Jacob Stalker collected a hit apiece for Newark (9-5). The Reds play at Mynderse on Friday.