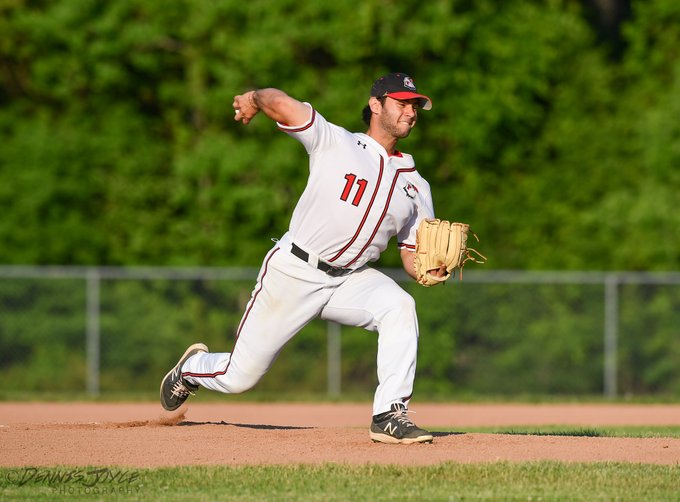 By PAUL GOTHAM
PENFIELD, N.Y. — For the second time in as many meetings, Penfield's Patriots used a late-inning rally to defeat McQuaid.
Nick Marcin's squad sent nine batters to the plate in a five-run fifth inning and went on to beat the Jesuit Knights, 5-1 in non-league action, Tuesday night.
"We've got 14 seniors and four very mature juniors," Marcin stated. "There's no panic in that dugout. They believe in each other. They believe in themselves."
Andrew Olson's RBI double tied the game at one. Two batters later, the Patriots had a lead they did not surrender.
"My first at-bat I just missed a fastball and I flew out to right," Olson said when asked about his fifth-inning hit. "I had been seeing the ball really well lately. I went up there looking for another fastball and I got one middle in. I just turned on it, and I got to running."
VIEW MORE DENNIS JOYCE PHOTOS HERE. 
Nathan Sobko moved Olson to third with a sacrifice bunt, and Tommy DiFranco gave Penfield its first lead of the game with an infield single.
"You hope that the second and third time through (the order) you get better at-bats," Marcin explained. "We executed tonight. We did some good things on the bases. We were able to put up a crooked number."
DiFranco stole second and scored on a Dom Porto base hit. Porto got a good jump out of the batter's box and took advantage of a throw to the plate to move to third. One out later, Gage Ziehl took first on an intentional walk. Nick Ianniello delivered with a two-out, two run double to left center.

"The stick has been a struggle lately," Ianiello admitted. "It's been really tough. It really has. After I looked really bad in my second at bat, I knew they were going to hammer the slider. Once I got to two strikes, I widened out. I was like I'm not going to let him beat me with his fastball and therefore prepared me to hit the slider. I fouled enough pitches off to where he left one over the plate. I kinda got it inside on the handle but was able to muscle it out there."
Ianiello improved to 4-0 on the mound. The senior right-hander struck out five and walked four over five-plus innings.
It looked like McQuaid would get to Ianiello in the fourth. Will Taylor connected on a one-out solo shot for the first run of the game. Tanner DeGrazia followed with a double to left center, and Aiden Stewart worked a two-out walk.
"He's not going to get rattled," Marcin said of his starter. "He's so focused on what he's doing. He's such a team guy that he's not going to let any sort of individual mistake hurt his teammates."
Ianiello left the runners on base with his third strike out of the inning. He erased a leadoff double in the fourth with a pickoff and set the Jesuit Knights down in order in the fifth.
"It was a matter of getting back to the bread and butter fastball, curveball and sprinkling in a little changeup," Ianiello said of his ability to recover. "I'm pretty close with Will Taylor. I knew he was going to get one after I struck him out (in the first inning).
"That's momentum for them especially with the type of hitters they have one through nine. They are solid. All those dudes can do damage. It really helped to just kinda take a deep breath and walk around. Just kinda reset my body so my mind kinda resets as well."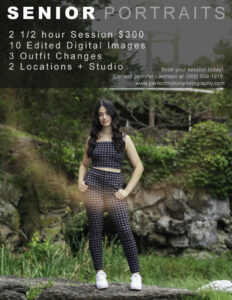 Stewart led McQuaid's sixth with a base hit. Wilson Brauer reached on a walk. Jack Josephson relieved Ianiello and  induced a ground ball from the first batter he faced for a 6-4-3 double play.  The senior right-hander then struck out the next four batters he faced to finish the game.
Josephson retired all six batters he faced to register the save when Penfield edged McQuaid 2-1 on May 18th. The Patriots scored twice in the sixth inning for the comeback victory. That win was Penfield's first over a McQuaid team that had beaten the Patriots in the 2019 Class AA final.
Tuesday's win was the fifth straight for Penfield (16-2).
"It feels awesome," Ianiello said of the win. "That is such a good ball club (McQuaid). All those kids area ballers. We have a chip on our shoulders from two years ago. The game a couple weeks ago is just momentum. To come in beat them even better than we did the first time, that's a really good feeling."
Ziehl walked twice for Penfield. The Patriots will play Greece Olympia/Odyssey on Wednesday.
McQuaid's DeGrazia finished 2-for-3. Brauer collected two walks. McQuaid fell to 15-4 with the loss.