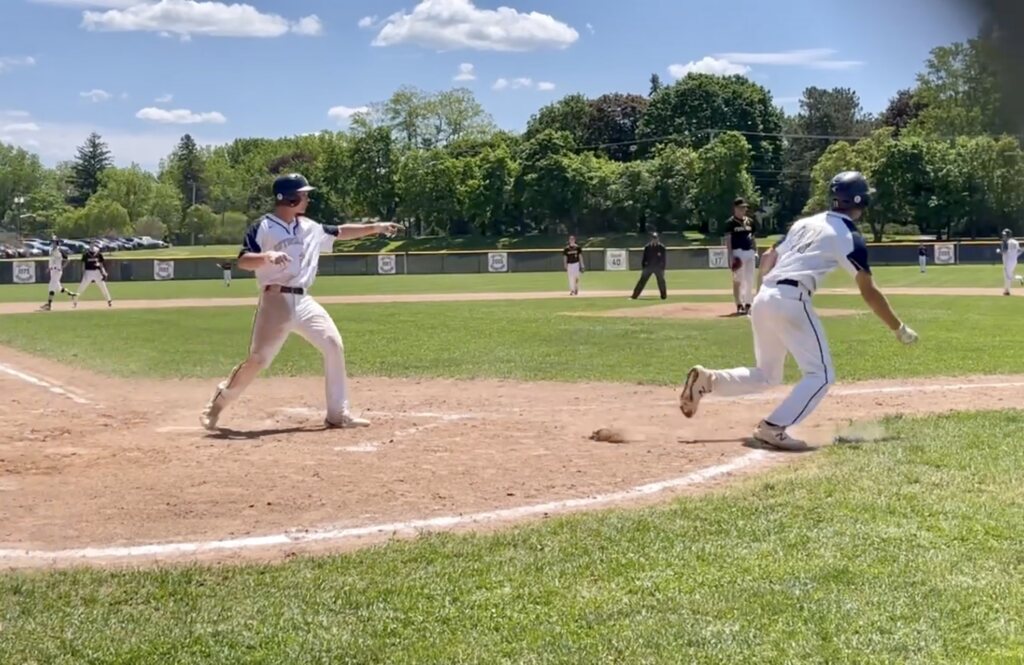 BASEBALL
GREECE ATHENA (12-2) 3
PITTSFORD SUTHERLAND (11-2) 4
Jack Zawacki's two-out, two-run double plated the tying run in the bottom of the seventh inning and the Pittsford Sutherland Knights went on to beat Greece Athena, 4-3. READ MORE.
AQUINAS (11-3) 1
MCQUAID (15-3) 13
Will Taylor only needed one hit and one walk to drive in three runs and score twice to lead McQuaid to its fourth straight win. The junior outfielder was hit by a pitch as well. Taylor's lone base knock was a three-run homer in the fourth inning for a commanding 7-0 advantage. Max Stuver and Keeler Thomas both hit a two-run single among their three plate appearances. Jack Beauchamp, Matthew Cancilla, Edward Hall, Caleb Hwang and Jack Malady all chipped in with an RBI. Hall and Malady both scored a pair of runs. Beauchamp added two walks. On the mound, Hall accumulated 10 strikeouts in five scoreless innings of one-hit ball. For Aquinas, Channing Owens scored the team's lone run on a passed ball in the sixth inning. Max Calleri, Lucas Leone and Shane Weasner accounted for the team's only hits.
IRONDEQUOIT (12-3) 4
PITTSFORD MENDON (8-5) 2
Despite not collecting a hit in three at-bats, Connor Gresens recorded a pair of RBI as Irondequoit held on for its fifth consecutive victory. Gresens plated both runs in the opening frame when he reached base on a fielding error which scored Brody Froman and Joseph Wintermute. This capped off a three-run first inning for the Eagles. Jaleel Davis and Froman accounted for the team's other runs. Davis legged out a pair of singles, including an infield hit to score Connor Springer in the fourth. Froman had an RBI single to drive in the first run of the game. Nick Calarco pitched six innings of two-run ball and struck out three batters. For Pittsford Mendon, Brendan Kane launched a two-run homer in the first inning. Daniel Palumbo doubled and singled in four plate appearances.
SPENCERPORT (5-11) 6
WEBSTER THOMAS (11-4) 7 (8 INNINGS)
Joseph DiNieri scored on a wild pitch as Webster Thomas rallied from two separate deficits of 4-0 and 6-4 to win via walk-off. After the Titans knotted the game in the sixth inning, DiNieri got the eighth-inning rally started with a one-out, four-pitch walk. The senior outfielder advanced to second base on a wild pitch and scampered to third on a flyout after tagging up. Then, with Greyson McDonnell at the dish, DiNieri hustled home on a 2-1 count for the win. Overall, DiNieri, Maxwell Heil and Garett Wilson led the offense with two singles and one RBI apiece. DiNieri had the game-tying hit in the sixth inning which tied the game at six. Heil and Wilson exchanged RBI singles in the opening frame as part of a three-run inning for the Titans. Michael Zicari kept the team in the game with 5 1/3 innings of two-run ball in relief. For Spencerport, Louis Bivone led with a bases-loaded walk and a go-ahead single in the third inning for a 5-4 lead. Christopher Hammerle and Gianni Pellett both had two hits and an RBI. Anthony DiMarco went 1-of-2 with a walk, RBI and run scored.
WEBSTER SCHROEDER (11-2) 12
VICTOR (4-9) 3
Zachary Hosmer and Michael Salina both compiled a pair of base knocks and two RBI to lead Webster Schroeder to its eighth consecutive victory. Salina scored two runs and Hosmer one. Matthew Sanfilippo had six strikeouts in five frames of one-run ball. For Victor, Aidan Schlarbaum roped a pair of doubles and crossed the plate once.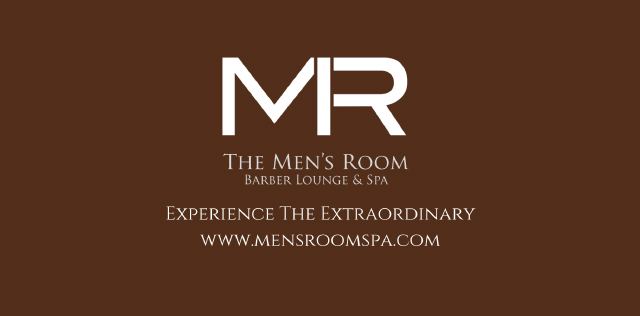 FAIRPORT (8-8) 1
HILTON (10-6) 2
Michael Whelehan's two-run single in the second inning was all the offense James Capellupo needed en route to a complete game in Hilton's second straight win. Capellupo tossed his complete game on 99 pitches and whiffed seven batters. Despite only having one clean frame the entire match, the sophomore pitcher scattered seven singles, stranded three baserunners in scoring position and limited the damage to a fielding error which plated a run in the fifth inning. Capellupo's 14 other outs consisted of nine fly balls, four grounders and a runner caught stealing as well. Jacob Soricone helped the offense with a single, fielder's choice, walk and a run scored.
GATES-CHILI (8-10) 3
RUSH-HENRIETTA (7-10) 8
Evan Brock and Seamus Devlin both accumulated three RBI, two base knocks and two runs scored as Rush-Henrietta scored seven runs in the first two innings to snap a four-game skid. Brock hit a pair of run-scoring singles in the first and second innings. Devlin mashed two home runs – a tiebreaking, two-run shot in the opening frame for a 3-1 lead and a solo blast in the fifth inning for a commanding 8-1 advantage. Cameron Ritchie rounded out the offense with a two-run single. Joseph Miron accumulated 11 strikeouts in 5 1/3 innings of one-run ball. The senior pitcher struck out at least two batters in each of the first five frames, including the second inning in which all three of his outs were strikeouts. For Gates-Chili, Devin Georgetti led with an RBI double on offense and eight strikeouts on the mound. Georgetti added a walk and a single at the dish as well. Maguire Gentz singled twice and scored a pair of runs.
LIVONIA (10-2) 14
LE ROY (4-8) 3
Conner Benitez registered his fifth victory of the season to lead Livonia to its fourth straight win. The sophomore pitcher spun five innings and fanned four batters. Jake Smith led the offense with three RBI, including a two-run triple. Alexander Minnehan went 1-of-3 at the dish and drove in a pair of runs. Luke Stewart collected two hits, two runs scored and one RBI in four plate appearances. Alex Benitez and Shawn Minnehan both pitched a scoreless frame of relief. The Bulldogs scored seven runs in the second inning to blow the game open and accumulated 12 hits as a team.
AVON (9-4) 8
LETCHWORTH (3-8) 4 (9 INNINGS)
Jack Browne and Xavier Rivera exchanged run-scoring hits to lead a six-run ninth inning which helped Avon notch its fifth win in the last six games. Browne broke a 2-all tie with a two-run single and Rivera added much-needed insurance with a three-run blast. Overall, Browne led the offense with two hits, three RBI and two runs scored. Evan Masten pitched six-plus innings and whiffed seven batters. Jacob Jones earned the victory with three hitless frames and eight strikeouts in relief.
WARSAW (6-5) 13
PERRY (0-11) 1 (5 INNINGS)
Ty Joy, Patrick Klump and Eddie Stores all drove in a pair of runs and collected two hits to lead Warsaw to its second straight win. Klump blasted a solo shot, drew a walk and scored three runs. Joy doubled and crossed the plate twice. Stores swiped a bag and scored once as well. Connor Purdy accumulated three base knocks, two stolen bases, two runs scored and an RBI. Lukas Cornell tossed a complete game along with four strikeouts. For Perry, Donald Veazey led with a hit, two stolen bases and a run scored. Cameron Petrie doubled and drew a walk.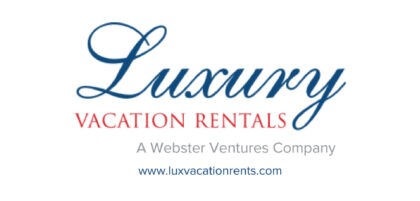 YORK (7-4) 4
CALEDONIA-MUMFORD (0-11) 1
David Cuozzo had two hits on offense and 10 strikeouts in a complete game on the mound to lead York to its fourth straight win. Offensively, Cuozzo tripled, was hit by a pitch, swiped a pair of bags and scored three runs. Clayton Harris followed up with three base knocks, including a triple, and three RBI. Greg Jaroszek and Brady Reilly both collected a pair of hits. Jaroszek scored a run as well.
ALEXANDER (6-5)
NOTRE DAME BATAVIA (10-3)
SOFTBALL
BATH-HAVERLING 18
LIVONIA 0
PITTSFORD MENDON 7
CANANDAIGUA 1
PAVILION
GENESEO
LETCHWORTH
AVON