By PAUL GOTHAM
Section V Baseball heads into the final week of the regular season with plenty on the line and several tasty matchups for local fans. Here is how local teams rank.
Large Schools
Penfield Patriots (15-2/Class AA) — Some might suggest Penfield is pretty good with the University of Miami commit on the mound. To those and others, Gage ZIehl wants to introduce you to his friends Nick Ianiello, Jack Josephson, Peyton Pace and Robbie Wing…among others. Patriots have a rematch with McQuaid on Tuesday.
McQuaid Jesuit Knights (14-3/Class AA) — McQuaid's staff has combined to throw three shutouts this season, and the Jesuit Knights have outscored opponents by a combined total of 133-53. Will be looking to make amends for a 2-1 loss earlier this season when they meet Penfield on Tuesday.
Greece Athena Trojans (12-1/Class A) — University of Virginia commit Casey Saucke II is hitting .455 with 12 extra-base hits for the Trojans. Saucke and teammate Jaden Madrid have combined to steal 27 bases. TJ Kurtz is 4-0 on the mound. Athena has won six straight.
Webster Schroeder Warriors (10-2/Class AA) — Since dropping back-to-back decisions to Fairport on May 10th and 12th, the Warriors have rattled off seven wins in a row including two straight over Hilton last week. Matt Knight's squad handed out first losses of the season to both Penfield and cross-town rivals Webster Thomas.
Pittsford Sutherland Knights (10-2/Class A) — Sutherland brings a five-game winning streak into Monday's matchup with Greece Athena. Nick Provenzale took the loss when the Knights fell to McQuaid (5-1) earlier this season. The senior right-hander threw 5.2 innings of no-hit ball against a McQuaid team averaging nearly eight runs per game.
Webster Thomas Titans (10-4/Class A) — Thomas opened the season 9-0 before dropping four straight. Worth noting that two of those defeats were 2-1 decisions to Penfield. The Titans closed last week with a win over Fairport.
Irondequoit Eagles (11-3/Class A) — The Eagles three losses have come at the hands of Athena (twice) and McQuaid. In other words, Irondequoit has lost to teams with a combined record of 26-4. Joey Kuhn's club finishes the season with two games against Mendon and another with Sutherland.
Hilton Cadets (9-6/Class AA) — Hilton won seven straight before dropping games to McQuaid and Webster Schroeder (two). The Cadets have two against Fairport before closing the season at Penfield on Friday.
Fairport Red Raiders (8-7/Class AA) — Heading into Saturday's loss to Thomas, Fairport had won three straight and five of six. A pair of meetings with Hilton this week will give an indication of what to expect from the Red Raiders heading into sectionals.
Pittsford Mendon Vikings (8-4/Class A) — Vikings head into the final week of the regular season winners of three straight and four of five.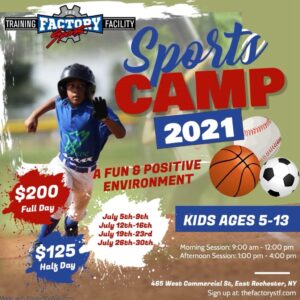 Small Schools
Palmyra-Macedon Red Raiders (10-1/Class B1) — Opened the season 9-0 before dropping a pair of game including one to Geneva (Class A) that the Red Raiders later avenged. Finish the season with games against Waterloo, Newark and Wayne.
Aquinas Li'l Irish (11-3/Class B1) — The Li'l Irish's three losses are to large school teams (Canandaigua, Irondequoit and McQuaid) with a combined record of 31-14. AQ closes with four games this week including another meeting with McQuaid.
Livonia Bulldogs (9-2/Class B1) — Livonia has won three straight and four of five with its only loss coming to Section VI's Medina – a team that would contend for a state title if there was one this year. The Bulldogs close with four games this week including a rematch with Hornell and a tilt with Avon.
Hornell Red Raiders (9-1/Class B1) — Hornell's only loss this season is a 5-0 decision against Livonia. The Red Raiders will get a chance to avenge that later this week. Hornell has won six straight.
Keshequa Indians (12-0/Class D1) – An 11-3 win over Bath-Haverling last week put the rest of Class D1 on notice – not that those teams weren't already paying attention to undefeated Keshaqua. The Indians close the season with games against Caledonia-Mumford, York and Warsaw.
Bath-Haverling Rams (7-4/Class B2) — Bath-Haverling had won four in a row before dropping decisions to Hornell and Keshequa. Three games this week including one with Livonia.
Newark Reds (9-3/Class B1) — Winners of three of four, Newark plays Penn Yan on Tuesday before getting a rematch with Pal-Mac on Wednesday.
Red Jacket Indians (11-1/Class C1) — Red Jacket has won four straight by a combined score of 68-14. The Indians travel to HAC on Wednesday before meeting Bloomfield in a doubleheader.
Avon Braves (8-4/Class C1) — Three of Avon's four losses have come to schools from larger classifications (Hornell, Wayland-Cohocton and Le Roy). The Braves have won four of five heading into the final week with games scheduled against Letchworth, Livonia and Pavilion.
Avoca/Prattsburgh (11-1/D2) — A/P has won three straight since falling to Addison and close the season with games agains Jasper-Troupsburg, Hammondsport and Arkport-Canaseraga.