GREECE OLYMPIA/ODYSSEY (2-13) 0
WEBSTER SCHROEDER (10-2) 13
Ryan Merkov and Dom Ingram combined on a 2-hitter as Webster Schroeder won its seventh straight game. Merkov started and struck out four with one walk over three no-hit frames. Ingram fanned four over four innings of work. Tyler Stack paced the offense going 4-for-4 with three doubles, two RBI and two runs scored. Danny Dailey, Matt Salina and Mike Salina finished with multi-hit games. Blake Benout and Ty VanEpps had a hit apiece for Olympia/Odyssey.
WEBSTER THOMAS (10-4) 10
FAIRPORT (8-7) 7 (8 innings)
Max Heil struck out six over four innings and allowed two runs (one earned) on four hits and two walks as Webster Thomas snapped a four-game skid. Colby Wilson finished 2-for-5 including an RBI double to spark a four-run eighth inning. Garett Wilson started the eighth-inning single with a one-out single and scored on his brother's two bagger. Nick Wood singled to bring in a run, and Heil doubled for a 9-6 Thomas lead. Dominic Delvecchio capped the inning with an RBI single. Garett Wilson went 3-for-5 with an RBI and two runs scored. Wood was 2-for-5 with two RBI. Heil was 2-for-2 with two runs scored. Mitchell Kelly collected a hit, a walk, an RBI and a run scored. Julien Mendoza went 4-for-5 to lead Fairport. James Stanek was 1-for-3 with two RBI and a run scored. DJ Stoianovich doubled, had two hits and a run scored.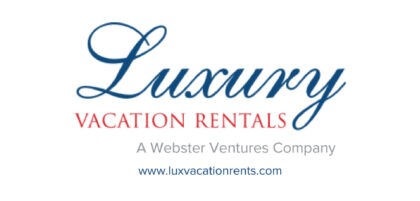 BROCKPORT (8-8) 6
HILTON (9-6) 11
Carter Clark finished 2-for-3 on the day including a single in the first that plated a pair in a six-run frame. Joshua Wheeler and Michael Whelehan scored on the play as the Cadets sent 11 to the plate in the opening stanza. Hilton eventually led 10-1. Preston Prince went 3-for-4 for the game with two doubles and a run scored. Jacob Soricone was 3-for-4 with a triple, two RBI and two runs scored. Wheeler was 2-for-4 with two RBI. Luke Schofield started and pitched four innings for the win. Brockport's Cooper Hassall went 2-for-4 with two doubles and three RBI. Devyn Scheidt was 2-for-3 with two runs scored and an RBI. Ed Guerrero III had two hits and a run scored. Will Cole doubled and scored a run.
SPENCERPORT (5-10) 3
GREECE ATHENA (12-1) 7
TJ Kurtz struck out five over 4.1 innings, and Connor Osier threw 2.2 scoreless innings in relief as Athena won its sixth straight. Casey Saucke II drove in three with a home run that capped a four-run fourth. Matt Tallini went 2-for-3 with two RBI and a run scored. Jaden Madrid and Zandyr Meakin both singled and scored. Vic Alongi and Aleks Englert both crossed home plate. Spencerport's Shaun Cannon finished 1-for-3 with two RBI. Devin Cannon singled, walked and scored twice. Andrew Simoncelli drove in a run with a hit.
BATAVIA (2-9) 8
PITTSFORD MENDON (8-4) 13
Mendon sent 12 to the plate in the third inning when it erased a three-run deficit and took a lead it did not surrender. Trailing 5-2, Tommy Petrichick, Brady Miller, Cameron Blauvelt and Tyler Procious drove in a run apiece to help the Vikings to an 8-5 lead. Miller was 3-for-4 with two RBI and two runs scored. Procious finished 2-for-2 on the day with a double, two RBI and two runs scored. Clark had two hits and two runs scored. Aidan Muench doubled and drove in two. Petrichick scored twice. Ryan Miller hurled 2.2 scoreless innings in relief to pick up the win. Sawyer Siverling went 2-for-3 with two runs scored to lead Batavia. Jesse Reinhart connected on a two-run home run. Alex Hale was 2-for-4 with two RBI. Vincent Grazioplene was 2-for-4 with a double while Garrett Schmidt was 1-for-2 and Alex Johnson 2-for-2 with an RBI.
PENFIELD (15-2) 7
RUSH-HENRIETTA (6-10) 3
Gage Ziehl homered and finished 3-for-4 with four RBI as Penfield won its third straight and seventh in the last eight games. Ziehl's two-run, seventh-inning shot helped the Patriots widen a two-run margin heading into the final at-bat. Dom Porto went 3-for-4 with a double, an RBI and two runs scored. Robbie Wing was 2-for-4 with a run scored. Peyton Pace struck out seven and allowed two runs on two hits over 5.2 innings to pick up the win. Tommy DiFranco worked 1.2 innings and registered a save.

CANANDAIGUA (7-8) 6
AQUINAS (11-3) 5
Aaron Crunick struck out seven over five innings to pick up the win, and Carlos Fantauzzi hurled two shutout innings in relief for the save. Jack Cirianni plated Sam Boock with a single, and J Bobnanno followed with a two-out double to bring home Cirianni in a three-run fourth when Canandaigua took a lead it did not surrender at 6-4. Cirianni scored twice in the game. Chris Moroz was 2-for-4 with a run scored. Braden Pawlicki doubled and drove in a run. AJ DeBalso was 2-for-4 with an RBI. Tyler Szalkowski went 2-for-3 with three RBI to lead Aquinas. CJ Mangone was 2-for-4 with two runs scored and an RBI. Shane Weasner finished 2-for-3 with an RBI. Channing Owens threw 3.1 scoreless innings for the Li'l Irish.
SAINT FRANCIS PREP (VI) 1
McQUAID (14-3) 7
Edward Hall and Jeff Arigo collected two hits apiece as McQuaid scored the game's first seven runs. Hall and Tanner DeGrazia took advantage of errors to score two in the first inning. Zach Allen, Wilson Brauer and Arigo came home in the third. The Jesuit Knights added two runs in the fourth. Will Taylor allowed three hits over four shutout innings to pick up the win. The win was the third straight for McQuaid.
HARLEY ALLENDALE COLUMBIA (6-4) 5
BLOOMFIELD (5-4-1) 1
Making his first start of the season, Jose Marrero pitched a seven-inning complete game, allowing only two hits and striking out four. Marrero pitched around a one-out walk in the sixth and finished the game retiring ten of the last eleven batters. Ben Frieberg led HAC with two hits, including a two-run double in the fifth inning which gave the Wolves the lead.  Jack Wheeler soon followed with a successful squeeze bunt RBI and HAC finished the top of the fifth with a 5-1 lead. HAC scored first to take an early first inning lead on a balk by Bloomfield starter Eric Sandle, but the Wolves left two runners in scoring position as Sandle struck out the side to get out of the first-frame jam.  Sandle then strung together three more strikeouts in the second inning, settling in on the mound and retiring 13 in a row at one point. Tyler Rogers drove in the lone run for Bloomfield with a base hit in the fourth inning.
ATTICA (7-4) 3
LYNDONVILLE (8-3) 2
PERRY (0-10) 4
AVON (8-4) 11
NORTH ROSE-WOLCOTT/RED CREEK (8-5) 1
EAST ROCHESTER (8-4) 11
It doesn't go in the record book as a no-hitter, but East Rochester's Sam Slater recorded the last 18 outs (of a six-inning game) without allowing a hit. The right-hander surrendered singles to the first two batters of the game before retiring 18 of the next 19 he faced without another hit. READ MORE.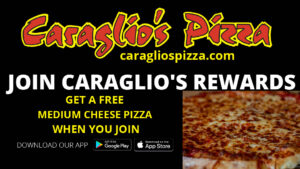 BISHOP KEARNEY 0
NORTHSTAR CHRISTIAN ACADEMY 10
ALFED ALMOND (3-6)
ANDOVER (2-7)
FRIDAY
DANSVILLE (3-9) 5
NEWARK (9-3) 6
With the game tied at 5-5 in the bottom of the seventh inning, pinch hitter Christian Baker entered the game to lead off the inning with a double to left center field. Julius Teabout followed with an RBI double for the walk-off win. Teabout finished 3-for-5. Zach Herd pitched five strong innings for Newark allowing four hits while striking out nine and walking three. Kyle Wood came in on relief in the sixth to earn the win. Wood struck out three and walked three and allowed no hits over two innings of work. Dansville's Billy Delaney connected on a bases-clearing triple to give the Mustangs a 3-1 lead in the third.
SOFTBALL
PITTSFORD MENDON 7
RUSH-HENRIETTA 2
Most seasons, Rush-Henrietta and Pittsford Mendon wouldn't meet in softball. But, as we all know by now, this is not most seasons. Many Class A1 teams are playing the AA teams this year and the coaches don't mind. READ MORE.
OUR LADY OF MERCY 14
BISHOP KEARNEY 12
AQUINAS 2
NORTHSTAR 17
RED JACKET 6
SOUTH SENECA 2
WILLIAMSON 1
NEWARK 0
AVON 7
PERRY 0