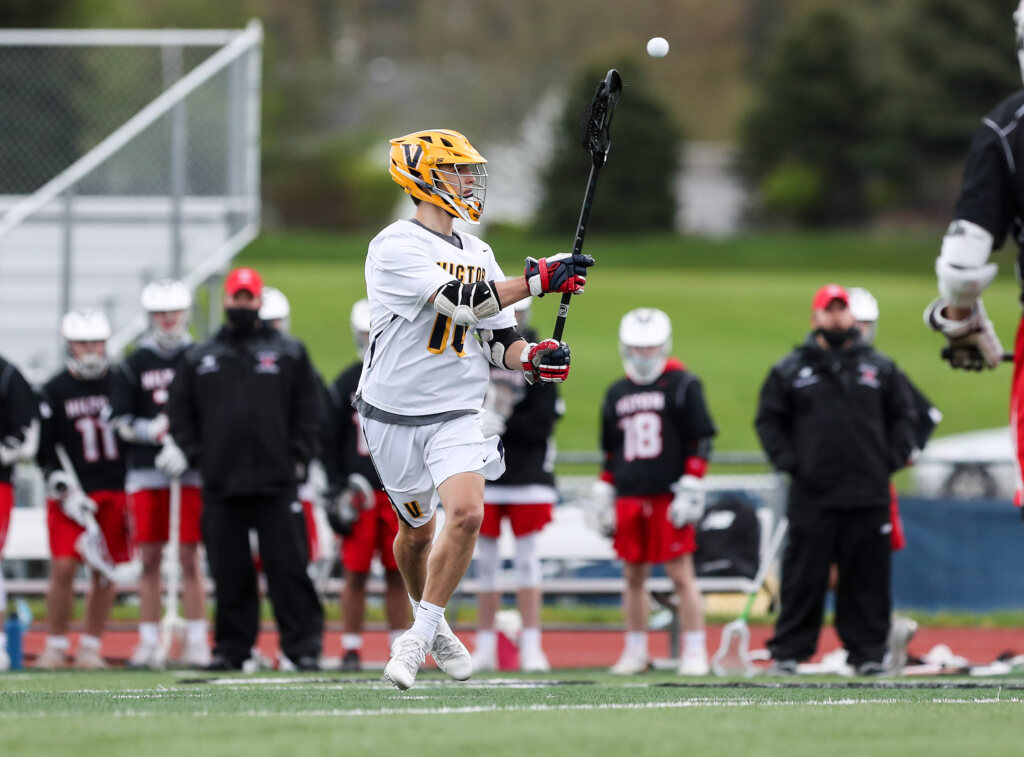 See more photos by Chris Cecere here
By TIM IRVING
How strong is Class B boys lacrosse is in Section 5 this season? At 8-3, Penfield sits in fifth place in the standings.
Two of Class B's unbeatens, Webster Thomas, who rolled into raw and rainy Victor coming off a victory over previously unbeaten Canandaigua, and the host Blue Devils, who face the rival Braves on Memorial Day, played three quarters of all even lacrosse.
Victor won the final 12 minutes, 4-1 and improved to 10-0 with a 9-6 victory.
The Titans scored first as Nathan Hoban rolled in from the left side.
Then the defenses took over. The Titans defense, anchored by Cornell-bound goalie Ethan Ruller shut the door on Victor until Pax Marshall scored with 3:25 to go in the first quarter and the game was tied 1-1 after one.
The teams traded goals in the second, Thomas Gravino took a feed from Jack Herendeen for the Blue Devils' first lead of the game, which lasted a little over four minutes before Cade Spencer fired from out top for Thomas.
Alex Seiler gave the Blue Devils the lead but with 53 seconds to go in the half, Spencer scored again and the game went to the half tied 3-3.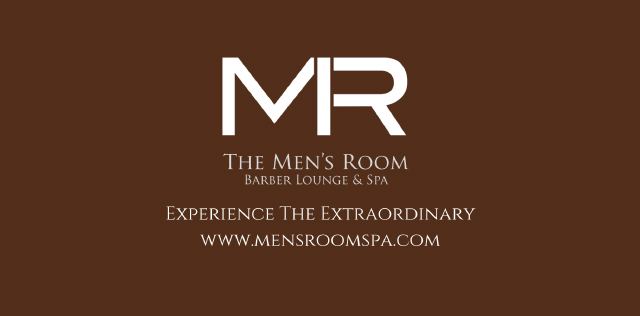 Hoban scored his second of the game coming out from behind the net and flipping the ball home before the offenses were shut down again for the next six minutes.
That's when Ethan Pashalidis hit Ryan Prine cutting goalward and Thomas opened a 7-5 lead.
Late in the third, Victor called timeout, and on the restart, made two passes covering half of Corbit Field with Sam Gotham finishing to cut the lead to 7-6.
The Blue Devils then won the ensuing faceoff and Gotham hit Gravino, who bounced home the equalizer with 5.9 seconds to play.
From there, it took 1:15 for Victor to take the lead for good. Cal Lambert, who normally lines up on the left side, fired home from the top right. Marshall and Gotham then scored goals a minute apart in the middle of the fourth to put it away.
Spencer completed his hat trick for the Titans' lone goal of the fourth with just under two minutes left and Gravino scored his third on an empty net with 17 seconds remaining.
The Blue Devils and Spencerport (11-0) are the only remaining unbeatens in Class B with Thomas and Canandaigua each with one loss heading into the final week of the regular season.