LIVONIA (5-1) 0
BATH-HAVERLING (4-2) 6
AJ Brotz threw six and two-thirds and struck out seven to hand Livonia its first loss and extend Bath's win streak to three games. The junior also went 3-for-4 at the plate and crossed home twice. Zohlan Moran and Hunter Pickering each had a hit for the Rams. Zach Musso, Cayden Mattison and Gavin Buckley all went hitless but combined for two runs, two RBI a stolen base and a sac bunt. Bath managed to push across five runs with the help of five Livonia errors in the fifth inning. Senior pitcher Alex Minnehan tossed four and two-thirds, gave up four hits and struck out six for the Bulldogs. Conner Benitez, Luke Stewart and Minnehan each went 1-for-3. Jack Kearney allowed one baserunner in an inning and a third of relief.
AVON (3-2) 8
PERRY (0-5) 0
Michael Rowland picked up his first varsity win on the bump with a complete game shutout. The freshman retired seven on strikes, walked one and allowed four hits. Jack Browne finished 1-for-2 with a two-bagger and two runs scored. Thomas Welch collected two hits, two runs and a RBI. Christopher Kashorek went 1-for-2 with a double and Perry Moroz had two hits with a double as well.
PALMYRA-MACEDON (6-0) 9
EASTRIDGE () 2
Alex Wooton struck out nine batters in five and a third innings as Pal-Mac stays perfect through six games. He allowed two runs on three hits. Chris Finocchario gave up one hit and struck out three in an inning and two-thirds of relief. At the plate, Finocchario went 1-for-4 with two runs scored. Paul and Ian Goodness split four hits but combined for an RBI and three runs scored. Noah Brooks finished 1-for-1 with two runs scored for Pal-Mac as well.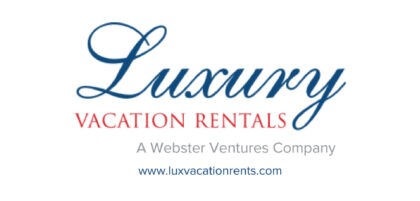 CANISTEO-GREENWOOD (0-2) 1
BOLIVAR-RICHBURG (3-2) 11
Two pitchers held Canisteo-Greenwood to three hits as the Bolivar-Richburg bats produced 11 runs for its second consecutive double-digit victory. Caden Allen picked up the win by throwing four innings of one-run ball. He struck out six, walked three and allowed three hits. Wyatt Karnuth closed out the final two innings without allowing a hit. He surrendered two walks and registered a strikeout in 21 pitches. Bolivar opened scoring in the third with three runs, two coming on a two-out triple from Camdyn MacDonell. The Wolverines added four additional runs the next inning with the help of defensive mistakes. Alex MacDonell and Landon Danaher each collected a hit, RBI and two runs scored. Wyatt Karnuth tallied a hit, a walk and two runs scored. Camdyn MacDonell finished 1-for-2 with two RBI and Wayne Karnuth went 2-for-4 with two runs scored and a stolen base. Matt Mitchell reached on a single in his only at-bat while Brayden Ellis and Phil MacDonell both crossed home once. For Canisteo, only two batters reached base with a hit, four others reached via walks.
HILTON (5-3) 6
GREECE ATHENA (6-1) 1
The junior left runners in scoring position in the third and fourth innings ending both of those threats with a strike out. In the fifth, with men on first and second he induced a weak ground ball to the right side of the infield. READ MORE.
YORK (3-2) 0
KESHEQUA (5-0) 2
Falling to a rough first inning, York's starter David Cuozzo struck out six and allowed one earned run over five innings. Clay Harris retired two on strikes in an inning of relief. Dylan Gray finished 1-for-3 on the day.
MCQUAID JESUIT (8-1) 12
FAIRPORT (3-3) 0
Ten different batters drove in a run for McQuaid as the squad blanked an opponent for the second time this season. The team spread production out evenly as no player had more than a single RBI. Wilson Brauer led the offense with two hits, three runs, a RBI and a walk. Will Taylor and Keeler Thomas both had two hits, a run and RBI. Joey Leuzzi managed a hit, walk, run and RBI. Jeff Arigo and Connor Antonelli both finished with a run scored and RBI despite not having a hit. Aiden Stewart and Caleb Hwang each had a hit. Edward Hall recorded a hit and crossed home once while Zach Allen smacked an RBI single. Taylor earned the victory on the mound by tossing six shutout innings, striking out three and allowing three hits and no walks. Ben Malady closed out the final inning with a strikeout.
CANANDAIGUA (2-4) 0
VICTOR (4-4) 7
Ethan Behnke registered two extra-base hits in part of his 4-for-4 day at the plate to propel Victor over Canandaigua. He helped Victor take the 1-0 lead in the first with a single up the middle. Behnke doubled the following inning to increase the lead to four and later tripled in a run to make it six. Max Friedlander held Canandaigua to zero runs on four hits and a walk through five innings. He picked up nine strikeouts in 89 pitches. Danny Melendez tossed two innings of relief, gave up one hit and struck out one. Aidan Schlarbaum went 2-for-3 with three runs scored for the Blue Devils. Will Tehan, Andrew Haugh and Ian Meeks all had a hit and crossed home once. Ben Weingart also had a hit for Victor.  AJ DeBalso, Joey Bognanno and Chris Moroz all finished with a hit for the Braves. Sam Bement went 2-for-2. Carlos Fantauzzi tossed four innings, struck out six and allowed one run on four hits.

NAPLES (3-4) 3
SOUTH SENECA (1-2) 4
Ben Jessop struck out 12 in the winning effort on the mound for South Seneca. Naples' Charlie Grove and Jackson Brahm combined for six strong innings and four unearned runs in the loss. Brahm led the offense with two doubles.
GREECE ARCADIA (0-7) 2
GATES-CHILI (4-5) 9
With Michael Ribis III on the mound, Gates picked up its third straight victory at home. Ribis allowed three hits and retired eight on strikes. The offense was bolstered by Charlie Healey who had a hit and three RBI and Zack Conn's two hits and two RBI.

EDISON/WILSON/EARLY COLLEGE (1-4) 4
EAST (4-2) 14
Trailing 4-3, East strung together 11 unanswered runs to mercy Wilson in five innings. Frank Duarte paced the offense with two RBI on three hits and a walk. Leadoff batter, Michael Conrow went 2-for-3 with three stolen bases and three runs scored. Quentin Gordon-Smith collected two hits with a double and run scored. Victor Arroyo finished 1-for-3 with two stolen bases and two runs scored. Luis Rivera collected two RBI on a hit and sac fly. Pedro Garcia subbed in and finished 2-for-2 with a run scored and RBI. Arroyo also earned the win in relief, throwing three and a third scoreless innings.
NORTHSTAR CHRISTIAN/HOPE HALL (5-1) 14
VANGUARD/FRANKLIN/WOIS/NENW DOUGLASS (1-4) 0
Gage Wheaton threw a 12-strikeout perfect game to extend Northstar's win streak to three games. The sophomore now has 39 strikeouts through 16 innings and has yet to give up a hit. The offense was charged by Bryce Tyndall and Steven Merkel home runs.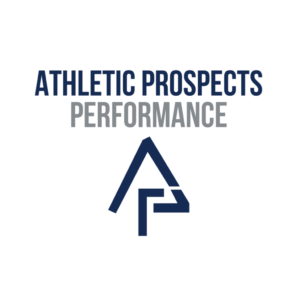 ROYALTON HARTLAND (VI) 5
OAKFIELD-ALABAMA (4-2) 1
WATERLOO (3-4) 5
SODUS (5-1) 1
Logan Bulman started for Sodus and struck out seven over four innings. Jacob Laird finished 3-for-4 for the Spartans with three doubles. Kyle Zerbe went 2-for-3. 
NEWARK (4-1) 5
GENEVA (2-2) 4
HORNELL (5-1) 2
LEROY (1-4) 0
NORTH ROSE-WOLCOTT/RED CREEK (5-2) 17
CLYDE-SAVANNAH (1-7) 5 
CUBA-RUSHFORD (4-2) 19
HONEOYE (4-2) 4
CANISTEO-GREENWOOD (0-3) 16
HONEOYE (4-3) 4
CUBA-RUSHFORD (4-3) 2
BOLIVAR-RICHBURG (4-2) 12

SOFTBALL
CALEDONIA-MUMFORD  16
PAVILION 4
Maddy DeVore struck out four and allowed four hits to pick up the win while going 3-for-4 at the plate with two triples, two RBI and four runs scored. Olivia Woodward went 3-for-4 with a two-run triple while Sawyer Robinson was 3-for-4 with two RBI. Avery DeMarco and Taylor Mills both finished 2-for-4 at the plate. Mills scored twice. Montgomery Kessler added three RBI, and Molly Ryan crossed home on three occasions. Kodi Beehler, Liz Conway, Emily Hoag and Adeline Milligan had a hit apiece for Pavilion. 
HILTON 2
RUSH-HENRIETTA 3
EASTRIDGE 5
RUSH-HENRIETTA 8 
VICTOR 15
PENFIELD 2
GREECE ARCADIA 16
GREECE ATHENA 12
Rachel Skibinski struck out seven to pick up the win and added two hits at the plate. Carly Cegielski finished 3-for-4 with a home run to pace the Titans offense. Karli Valdes collected two hits and two RBI. 
PITTSFORD SUTHERLAND  4
IRONDEQUOIT 5 9 innings
Emily Northrup's two-run double capped an extra-inning rally as the Eagles rebounded from their first loss of the season. Trailing 4-2, Marlayna Cartegna sparked the comeback with a leadoff home run. Abby Ras walked. After an Emma Rovet sacrifice, Norah DeMayo singled and stole second to set the stage for Northrup. 
MERCY 3
FAIRPORT 11
BRIGHTON 3
WEBSTER SCHROEDER 5
CANANDAIGUA 11
NEWARK 2
PERRY 0
AVON 7
LYONS 1
ALEXANDER 3
ALEXANDER 20
MIDLAKES 5