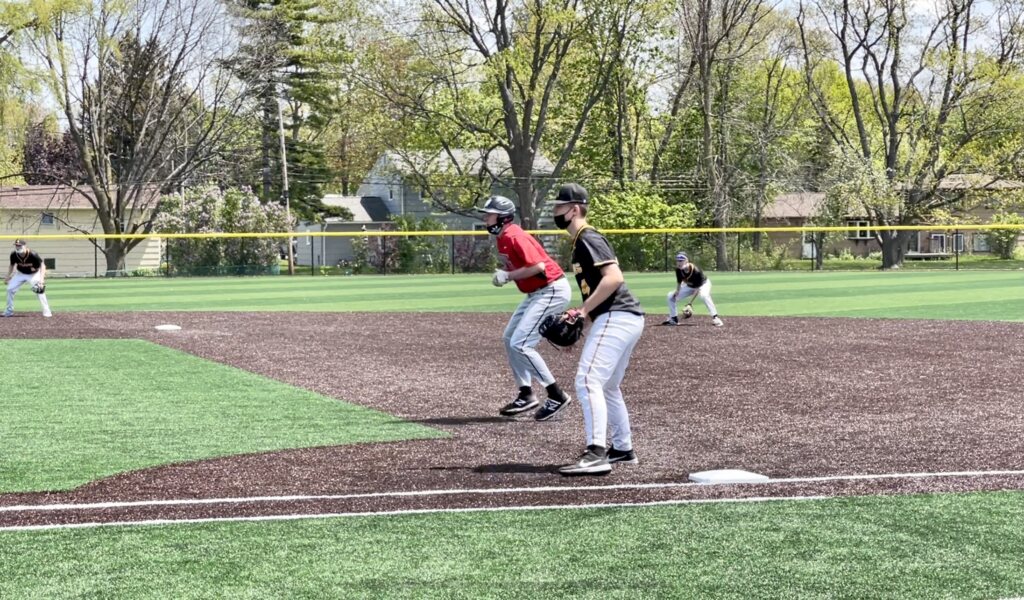 By PAUL GOTHAM
ROCHESTER, N.Y. — Bending but not breaking, Carter Clark picked up his first varsity win in a 6-1 Hilton victory over Greece Athena, Saturday afternoon. 
The 6-foot-5-inch right-hander struck out six over six and two-thirds innings as the Cadets won their fourth straight game.
"It feels amazing," the Siena College commit said. "I couldn't have asked for anything better."
After giving up a run in the first inning, Clark left men on base in each of the following five frames. 
"Carter is just tough," first-year head coach Kevin Whelehan said. "He battles. He knows what he's doing. He understands situations."
The junior left runners in scoring position in the third and fourth innings ending both of those threats with a strike out. In the fifth, with men on first and second he induced a weak ground ball to the right side of the infield. 
"We've worked the last few weeks on holding runners and keeping runners close to base," Whelehan said of his starter's ability to keep Athena's offense in check. "He's our guy. A few runners on base, he did a nice job of varying speeds and varying looks." 

Clark finished the game giving up four hits while walking two (one intentionally) and hitting one batter. 
"If you get the batter out, the runner can't do anything," he said matter-of-factly. "I just kept going to my fastball and kept locating well. In O-2 counts I like to change the hitter's eye level. Go up and in and then come back with off-speed away or down and away with the fastball."
Clark reached on an error to start the sixth inning and scored the first of three runs in the frame. James Capellupo put runners on the corners with an infield single, and Michael Whelehan brought home the first run on a fielder's choice. 
Jack Soricone followed with a two-out RBI double off Athena senior Vic Alongi. 
"I just had to wait back on it," the Hilton right-fielder said. "I fouled a lot off in the first two at-bats. I was just trying to get my hands out in front and drive something in the gap."
Jeremiah Scarpulla capped the inning with a run-scoring single to left center.
"Kid threw well," Whelehan said of Alongi. "It took us a couple times through the order to get on him, and then we came up with some timely hits. Kids did a nice job staying in the zone, hitting strikes. That kid was tough."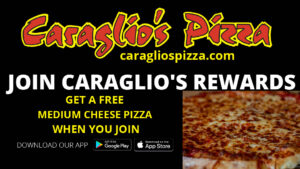 Hilton added a pair of insurance runs in the seventh. 
Preston Prince reached on a one-out single. Clark singled to left and moved to second on a throw trying to get Prince at third. Luke Schofield delivered with a single to left, and Capellupo brought home Clark with a sacrifice fly. 
Prince doubled and scored in the first inning. The Niagara University commit finished 2-for-4 on the day. 
Capellupo retired the final batter of the day on a strike out. 
Athena's Jaden Madrid went 2-for-3 with a double, triple and a walk. Casey Saucke II tripled and scored the lone Athena run in the first inning. Alongi struck out four batters. 
Athena fell to 6-1 with the loss. The Trojans host Irondequoit on Tuesday. 
Hilton hosts divisional rival Victor on Monday.