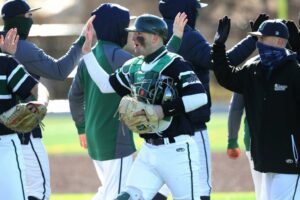 By PAUL GOTHAM
A trio of former Monroe Community College Tribunes produced 28 runs in a doubleheader sweep as Mercyhurst University clinched the No. 2 seed in the upcoming Pennsylvania State Athletic Conference (PSAC) tournament.
Phil Ferranti (Webster Schroeder) finished 3-for-4 with four RBI and three runs scored to pace the Lakers to a 17-4 win over Clarion in the nightcap of a conference doubleheader. Ferranti brought in one with a double as part of a five-run first. The senior catcher later connected on his sixth home run of the season a two-run blast in the fourth when Mercyhurst scored five more to take a commanding 12-4 lead.
Cas Sobaszek (Rush-Henrietta) went 1-for-3 with a walk, two RBI and a run scored in the win.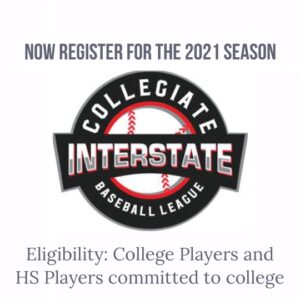 Logan Martella-Tasick (Penfield) was 2-for-4 with a double, three RBI and a run scored in a 15-9 win in the opener. Martella-Tasick brought in Ferranti and another run with his third-inning two-bagger.
Batting out of the leadoff spot, Sobaszek collected two hits, two walks, three RBI and two runs scored in the game. He drove in runs with singles in the third and fourth as well as a fifth-inning sacrifice fly.
Ferranti was 2-for-4 with a double, two RBI and three runs scored in the win.
Mercyhurst (26-13/17-10) opens the conference tournament on Wednesday against California University of Pennsylvania.