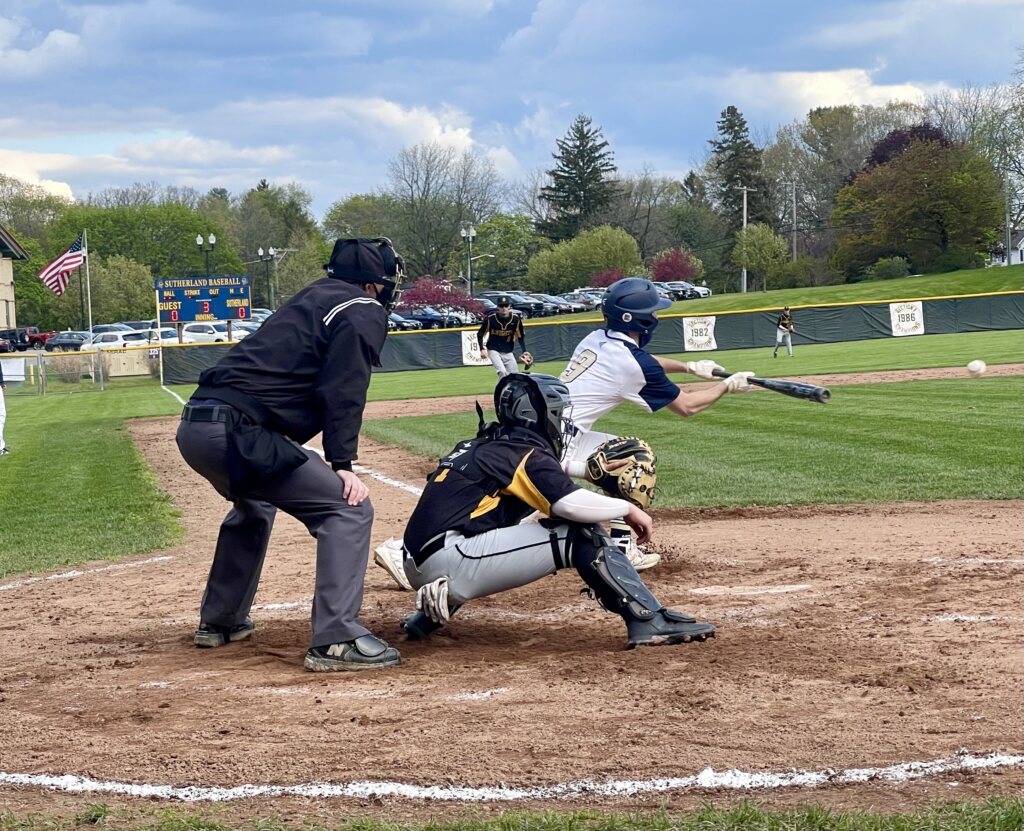 BASEBALL
GATES CHILI (2-2) 7
HILTON (2-2) 9
Three different players finished with multi-hit games as Hilton built a 5-0 lead after four innings and held on for a win Monroe County Division I action. Preston Prince went 3-for-4 and scored the game's first run in the second inning. Prince gave Hilton a 9-3 lead with a two-out single that brought home Josh Wheeler and Jacob Soricone in the sixth inning. Tyler Cerame went 2-for-3 with a pair of doubles and a run scored. Carter Clark was 2-for-2 with a double, a walk an RBI and a a run scored. Cerame struck out five over five innings to pick up the win. The senior right-hander allowed three runs (all unearned on six hits). James Capellupo, Luke Schofield and Soricone had a hit apiece. Gates-Chili's Mike Ribis was 2-for-5 with a home run, double and five RBI. Ribis got the Spartans on the scoreboard with a three-run shot in the fifth. Ribis home two more in the seventh to spark a four-run frame. Zack Conn went 2-for-4 with a run scored. Ryan Kilner was 2-for-3 with an RBI and a run scored.
RUSH-HENRIETTA (1-1) 3
VICTOR (3-0) 8
Victor sophomore starting pitcher Mason Haarr picked up the win in six innings of work. He allowed five hits, struck out five and walked one for his second win of the season. Danny Melendez registered his second save of the season pitching a scoreless seventh. Christian Brown led the Victor offense going 3-for-4 with a solo home run in the sixth inning. Jayden Morrell was 2-for-4 and Ethan Behnke had a double. Tobey Wright had two hits for R-H. Chris Sleeper, Semus Devlin, Alex Garcia and Connor Nguyen all had a hit for the Royal Comets.
SPENCERPORT (1-2) 11
GREECE OLYMPIA/ODYSSEY (0-3) 1
Christopher Hammerle plated two with a triple to highlight a four-run first inning to help jump start the Spencerport offense. Gianni Pellett reached on an error to lead the inning. Frank Grad opened the scoring with an RBI double. Devin Cannon walked to set up Hammerle. Shaun Cannon capped the inning with a sacrifice fly. Hammerle finished 2-for-4 with three RBI on the night. Shaun Cannon went 2-for-4 with two RBI and a run scored. Joe Marcello made it a 6-0 game with a two-run home run in the third. Devin Cannon doubled, drove in two runs and scored twice. On the mound, Devin and Shaun Cannon combined for 10 strike outs. Devin Cannon started and struck out six.
GREECE ATHENA (2-0) 11
BATAVIA (1-1) 8
Casey Saucke II finished 2-for-2 with a triple, two walks, three RBI and two runs to pace the Athena offense. Teammate TJ Kurtz went 2-for-5 with a double a two RBI while Zandyr Meakin tripled and scored a run. Vic Alongi drove in the game's first run with a single in the first and later scored in the inning. The Trojans tacked on five more in the second without a hit to take a lead they did not surrender at 7-6. Kurtz struck out seven over four innings of relief to pick up the win. He allowed two runs (both unearned on two hits). Batting out of the leadoff spot for Athena, Jaden Madrid went 1-for-3 with two walks and two runs scored. Donovan Wallace singled, drove in a run and scored twice. Matt Tallini singled, walked and scored twice. Batavia's Alec Hale went 2-for-4 with a triple, four RBI and a run scored. Sawyer Siverling doubled, had two walks and two runs scored. Cole Grazioplene and Vince Grazioplene both singled in four trips to the plate while driving in a run and scoring another. Alex Johnson had a hit and scored two runs. Shawn Kimball drove in a run.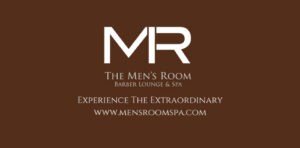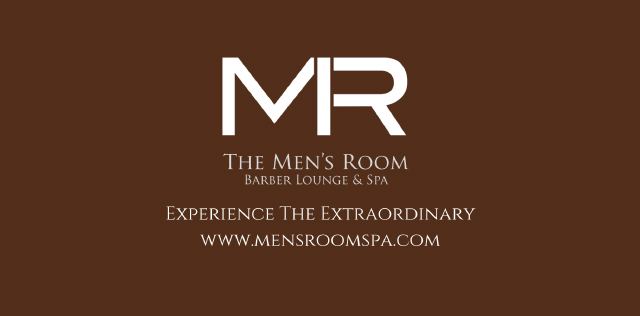 CANANDAIGUA (2-1) 4
IRONDEQUOIT (4-0) 5
Brody Froman hit the game-winning single in the seventh inning to lead Irondequoit to a walk-off victory. With the score tied at four apiece and one out, Jaleel Davis singled to center field. Davis advanced to second on a passed ball. Froman cashed in on the third pitch to bring in Davis on his third hit on the night. Joe Wintermute led the Irondequoit offense going 3-for-3, with three RBI, a double, a home run and a run scored. Froman went 3-for-4, with three RBI and a run scored. On the mound, Dillon Fisher started and threw five scoreless innings, allowing three hits , while striking out five. Canandaigua rallied with four runs to tie the game in the top on the seventh inning. Braden Pawlicki doubled and drove in Kenyon Mahoney with the first Canandaigua run of the seventh. Carlos Fantauzzi singled and brought in Chris Moroz. Sam Boock tied the score with a single that brought in Fantauzzi and Pawlicki.
PENFIELD (5-0) 12
BRIGHTON (0-1) 4
Tommy DiFranco went 2-for-4 with a triple, three RBI and a run scored to lead Penfield in a Monroe County Division II matchup. DiFranco plated a pair with a two-out single to cap a four-run first that saw the Patriots send nine to the plate. Dom Porto collected two hits, three walks and scored five times including a run off a Peyton Pace second-inning double. Penfield led 9-1 after three innings. Gage Ziehl was 2-for-3 with two RBI and a run scored. Nick Ianniello singled, walked twice, drove in a run and scored another. Brady Ventura doubled, drove in a run and scored once.
GREECE ARCADIA (0-3) 3
BROCKPORT (2-2) 9
Brockport and Greece Arcadia played two different games, on the same baseball diamond, at the same time on Monday. READ MORE.
WEBSTER THOMAS (4-0) 6
CHURCHVILLE-CHILI (1-3) 0
Senior Max Heil picked up the win for the Titans as he struck out five and scattered three hits over six shutout innings. Mitchell Kelly had a double, a triple, scored two runs, drove in another and pitched a scoreless seventh. Dominic Delvecchio had two hits while James Bolton and Garett Wilson both had RBI singles to help lead the Titans. Shane Pray had two hits for the Churchville-Chili.
FAIRPORT (1-3) 6
WEBSTER SCHROEDER (3-1) 5
Dylan Norton reached base all four times he came to the plate and scored the eventual winning run in the seventh inning as Fairport downed Webster Schroeder in Monroe County Division I Baseball action. READ MORE.
EASTRIDGE (0-4) 2
HONEOYE FALLS LIMA (1-3) 4
LEADERSHIP ACADEMY (0-1) 0
FRANKLIN/VANGUARD/WOIS/NE DOUGLASS (1-1) 13
Franklin controlled a RCAC contest against leadership behind Melgui Montalvo who finished 3-4 at bat, two triples, and three RBI. Angel Morales pitched a no hitter while striking out 11 batters in the win. Morales was also 2-for-2 at bat with two RBI.
AQUINAS INSTITUTE (4-0) 12
C.G. FINNEY (0-2) 2
Robert McCullough, Shane Weasner and Jake Wiepert all recorded RBI in a five-run fourth inning for Aquinas. Caleb Wilson fanned seven batters in six innings of two-hit ball.
BLOOMFIELD (0-0) 2
HONEOYE (2-1) 6
Charlie Farrell pitched a complete game for Honeoye to help the Bulldogs improve to 3-1 on the season. John Gawel went 2-for-4 at bat with three RBI, and Jake Jarosinski had 2 RBI's in the win. Eric Sandle had 10 strike outs for Bloomfield.
LYONS (0-1) 2
GANANDA (1-1) 16
Gananda used an eight-run seventh innings to cruise to a 16-2 victory over Lyons. Patrick Walsh finished a perfect 4-for-4 at bat and had 4 RBI's in the winning effort. Sam O'Neil finished 2-3 at bat and Shane Pickering finished 3-4. Andrew Gleason had 10 strike outs in the win.
YORK (1-1) 4
GENESEEO (1-1) 1
Despite out-hitting York 11-8, Geneseo could not overcome a early lead by York and fell, 4-1, in Livingston County action. Adam Swede went 2-3 for York and Brady Reilly had 2 RBI's. Finn Robertson went 2-3 for Geneseo.
BATH-HAVERLING (1-2) 1
WELLSVILLE (2-1) 2
CLYDE SAVANNAH (0-3) 0
SODUS (2-0) 17
Donovan Fillmore led Sodus to a 17-0 victory over Clyde Savvanah after going 4-4 at bat, two RBI's, and three stolen bases. Trent Patton went 2-3 at bat and had four RBI. Logan Bulman pitched a complete game with 9 strikeouts for Sodus.
CUBA-RUSHFORD (1-1) 10
BOLIVAR RICHBURG (1-1) 9
Cuba-Rushford won a tight game that was tied at seven going into the seventh inning. Each team recorded seven hits in the back and forth affair. Logan Lewis went 3-3 at bat for Cuba-Rushford and Noah Siegal went 3-4. Wyatt Karnuth had seven strikeouts for Bolivar Richburg.

SOTA/MONROE/SWW (3-0) 12
EAST (1-2) 8
Steven Lepki struck out seven over four innings to pick up the win in the relief. Lepki gave up three runs on two hits. SOTA jumped to an 8-1 lead off the bats of Lepki who had a single and an RBI double as well as Dale Janezic who drove in two with with a single. Jack Dormitzer collected two RBI and had a single. East stormed back with six runs in the third. SOTA never relinquished the lead and added two late insurance runs off a two-run single by Joaquin Diaz. Other contributors at the plate for SOTA were Abel Austin (two hits), Alex Powell (two hits, including a double) and Zeke Randolf (double). Abel Austin opened the game with six strike outs over three innings but gave up seven runs. Contributing for East were Christian Diaz (single, RBI, two runs), JJ Smith (two singles), Pedro Garcia (double, RBI) and Luis Rivera (single).
LETCHWORTH (1-2) 21
PERRY (0-3) 0
NOTRE DAME-BATAVIA 6
OAKFIELD-ALABAMA 1
PAVILION (2-1) 8
DANSVILE (1-2) 6
Ethan Tillotson and Trevor Wiedrich both collected a pair of base knocks to lead Pavilion to the road win. Tillotson doubled and drove in three runs. Wiedrich had two RBI. For Dansville, Shane Crandall went 2-of-3 at the dish and drove in a run. Ryan Carnevale, Nathaniel Gardner and Reid Martin all contributed a base knock. Martin scored a pair of runs while Carnevale and Gardner had one. Gardner's lone hit was a double.
MARION (0-3) 2
WILLIAMSON (4-0) 12
Sophomore Matthew Defisher hurled a complete two-hitter and drove in three runs to lead Williamson. Patsy Catalano and Austin Stuerrys collected two hits apiece. Marion starter Mike Savage struck out six in five innings of work.
HOLLEY/KENDALL (2-1) 13
PEMBROKE CENTRALL (0-3) 3
SCIO/FRIENDSHIP (1-1) 9
ANDOVER (0-3) 6
JASPER-TROUPSBURG (1-1) 0
ARKPORT-CANASERAGA (1-1) 5
AVOCA/PRATTSBURGH (4-0) 10
CANISTEO-GREENWOOD (0-2) 0
Caleb Clements struck out nine in a complete-game effort and finished 2-for-2 with an RBI. Evan Campbell drove in two runs and 2-for-3. Sawyer Devoe was 2-for-2 with an RBI. Henry Devoe homered in the game. Haden Abbott was 1-for-3 with an RBI, and Pacey Hopkins collected a hit and an RBI.
HINSDALE CENTRAL (0-2) 0
FILLMORE CENTRAL (2-1) 15
GENESEE VALLEY 4
ALFRED-ALMOND 9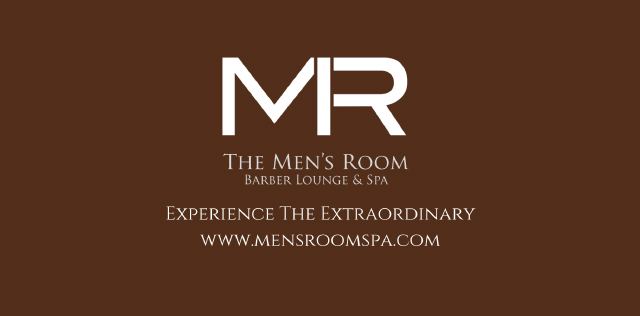 SOFTBALL
PITTSFORD MENDON 10
CANANDAIGUA 1
GREECE ARCADIA 2
IRONDEQUOIT 10
PITTSFORD SUTHERLAND 14
BATAVIA 0
HILTON 0
WEBSTER SCHROEDER 9
EAST 11
MONROE 8
C.G. FINNEY 17
NORTHSTAR CHRISTIAN 3
AQUINAS 15
WOMENS PREP 1
BLOOMFIELD 12
HONEOYE 6
BATH-HARVERLING 2
WAYLAND-COHOCTON 6
EAST ROCHESTER 15
NORTH ROSE-WOLCOTT 17
PAVILION 5
DANSVILLE 13
CAL-MUM 23
HORNELL 17
WHEATLAND-CHILI 0
OAKFIELD-ALABAMA 22
PEMBROKE 25
HOLLEY 1
ATTICA 3
LYNDONVILLE 10
ALEXANDER 10
BYRON-BERGEN 5
FREINDSHIP 16
ANDOVER 1
SCIO 1
GENESEE VALLEY 6
ADDISON 1
WELLSVILLE 10
BELFAST 15
WHITESVILLE 10
CUBA-RUSHFORD 0
BOLIVAR RICHBURG 18
AVOCA/PRATTSBURGH 7
CANISTEO-GREENWOOD 5
PERRY 5
LETCHWORTH 11
MIDLAKES 3
WILLIAMSON 13
OLYMPIA/ODYSSEY
BRIGHTON
WEBSTER THOMAS
PENFIELD
VICTOR
GATES-CHILI
EASTRIDGE
GREECE ATHENA
RUSH HENRIETTA
FAIRPORT
CHURCHVILLE-CHILI
SPENCERPORT
FRANKLIN
WILSON/EDISON
BISHOP KEARNEY
EUGENIO MARIA
HARLEY ALLENDALE COLUMBIA
SOUTH SENECA
RED JACKET
DUNDEE/BRADFORD
NAPLES
MARCUS WHITMAN
KENDALL
NOTRE DAME BATAVIA
SODUS
CLYDE-SAVANNAH
JASPER TROUPSBURG
AKPORT/CANERSERAGA
CANISTEO-GREENWOOD
PRATTSBURGH
ADDSION
WELLSVILLE