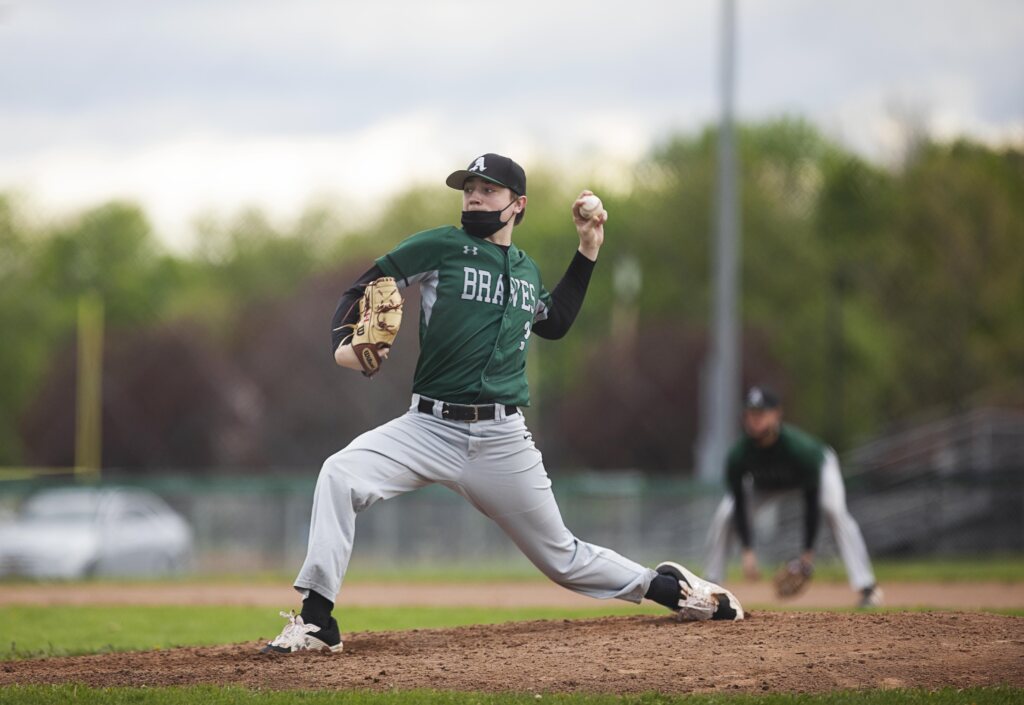 BASEBALL
EAST (1-1) 7
NORTHSTAR CHRISTIAN/HOPE HALL (1-0) 13
Bryce Tyndell recorded nine strikeouts in 5.1 innings of relief to help Northstar Christian/Hope Hall hold on in a shootout. Steven Merkel and Joey Conroy led the Knights offense, both going 2-for-3 at the dish.
BISHOP KEARNEY/ROCHESTER PREP/BOSCO (0-2) 7
SOTA/MONROE/SWW (2-0) 11
Justin Rodriguez and Joaquin Diaz carried the offense for SOTA combining for six hits and four runs scored.  Rodriquez went 3-for-3 with solo home run, a triple and two runs scored.  Diaz contributed three hits including two doubles while driving in two and scoring two. Steven Lepki finished two hits, two runs and an RBI.  Dale Janezic, Lepki and Rodriguez struck out three apiece on the mound. Lepki picked up the win. Hilton Amereta led Kearney's offense with three hits including a triple. He drove in three.  Trevor Berg and Talan Ilardo  contributed two hits apiece.
PITTSFORD MENDON (2-0) 5
GREECE ARCADIA (0-2) 0
Eric Roets threw five shutout innings for Pittsford Mendon and also helped at the plate as the Vikings are out to a 2-0 start to the season. Roets surrendered two hits and two walks and struck out seven batters. He retired the last seven batters he faced. In the sixth inning, Roets singles home Daniel Mariani and later scored on a Tommy Petrichick single. Brendan Kane knocked in Petrichick on a sacrifice fly and Cameron Blauvelt scored on a balk later in the frame. Jake Miller scored on a wild pitch in the first inning to start the scoring. Blauvelt, Roets, Petrichick and Jae Tomanovich had the only hits for Pittsford Mendon. Jacob Tsymbal had three of Greece Arcadia's four hits in the contest. Joseph Kleeh had the other knock. Tyler Reichert started on the hill for the Titans, going three scoreless innings.
PITTSFORD SUTHERLAND (2-0) 14
EASTRIDGE (0-3) 2
Pittsford Sutherland scored in every inning as it rolled to its second win of the season. Keeghan Cummings and Jack Zawacki led the way with three hits and two RBI apiece. Scotty Thyroff also knocked in two runs for the Knights. Nick Provenzale, Seth Trojian and Max Vorassi also drove in a run during the game. Trojian's RBI came on a triple in the sixth inning. Jackson Newlands went the first six innings for Pittsford Sutherland, striking out 10 batters on only 82 pitches. Newlands got seven consecutive out via the strikeout during his outing. Ethan Murray closed out the game for the Knights and got three strikeouts while surrendering a run and three hits. Thomas Bareham and Noah Bowens drove in a run apiece for Eastridge. Evan Vinci tallied three hits and Evan Brown had two for the Lancers.
VIEW MORE CAROLE VOLPE PHOTOS HERE. 
GREECE ATHENA (2-0) 3
HONEOYE FALLS-LIMA (0-2) 2
TJ Kurtz struck out 11 and allowed one run over six innings of work to pick up the win. Jaden Madrid singled, walked and stole home in the seventh with the eventual winning run as part of a double steal. Madrid pitched the seventh for the save. Aleks Englert finished 2-for-4 with a double. The junior catcher scored the go-ahead run in the seventh. Casey Saucke II doubled, walked three times and scored a run in the first. HF-L's Reece Joint walked twice and scored a run. Hayden Meelan singled and scored. Brian Reinke and Ethan Ford had a single apiece.
RUSH-HENRIETTA (1-1) 4
HILTON (1-1) 1
Rush-Henrietta evened its record thanks to a three-run third inning. Joe Grzeskowiak and Tobey Wright both scored on an error during the inning, while Wright contributed an RBI single that plated Cameron Ritchie. Chris Sleeper drove in the insurance run, Seamus Devlin, for the Royal Comets in the fifth inning on an RBI double. Devlin and Connor Nguyen both registered two hits for Rush-Henrietta and Wright and Sleeper both had one. Ritchie started the game on the bump and threw five shutout innings with five strikeouts. Joey Miron threw the final two innings with three punch outs. Tyler Cerame and Preston Prince had two base knocks apiece for Hilton. Luke Schofield scored the Cadets' only run. Carter Clark, Michael Whelehan, James Capellupo and Jacob Scoricone also tallied a hit for Hilton.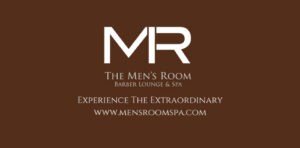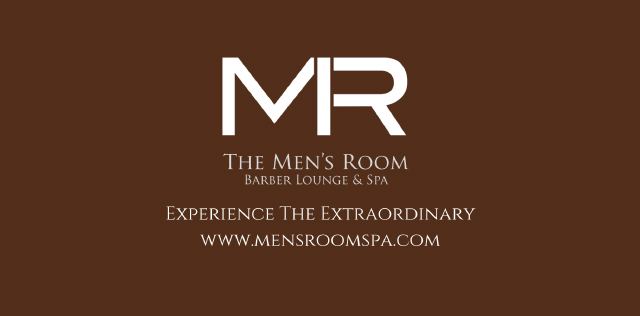 PENFIELD (2-0) 23
CHURCHVILLE-CHILI (0-2) 5
Peyton Pace had reason to smile even if he felt some lingering pain. One pitch after sending a foul tip off his right shin in the sixth inning of Wednesday's Monroe County Division II matchup, Pace served a base hit into left field. With that he completed one of baseball's rare offensive feats: hitting for the cycle. READ MORE.
WEBSTER SCHROEDER (2-0) 3
GATES-CHILI (1-2) 2 (9 INNINGS)
Braden Pumputis drove in Nick Thorpe with a walk-off single to end the game after two extra innings. Thorpe walked and advanced to second when Sal Cutaia reached on an error. In addition to having the game-winning hit, Pumputis threw the last five innings in relief, allowing only two walks while striking out two. Devin Georgetti toed the slab for Gates-Chili to start the game and went seven innings. Georgetti surrendered five hits and two walks, hit four batters and struck out six.
MCQUAID (3-0) 5
CANISIUS (SECTION VI) 4
Matt Wilmarth got the win for McQuaid, throwing three innings in relief. Wilson Brauer notched his second save of the season for the Knights. Wofford College commit Will Taylor led the offense going 2-for-2 with two RBI and a run scored. Max Stuver walked twice and scored twice. Keeler Thomas singled and scored a pair of runs. Ed Hall went 1-for-2 with a walk.
SPENCERPORT (0-2) 2
AQUINAS (2-0) 12
Channing Owens, CJ Mangone and Lucas Leone all had RBI hits in Aquinas' six-run fourth inning as the Lil Irish won their second consecutive game. Owens singled in Will Scanlon, Mangone doubled in Patrick Altpeter and Leone singled home Robert McCullough. Owens and Mangone also scored in the frame on wild pitches, while Tyler Szalkowski scored on an error. Szalkowski added in two other RBI to match Owens for the team lead. Altpeter and Stephen Bell also knocked in a run for Aquinas. Owens tallied three hits, Mangone, Szalkowski, Scanlon and Altpeter had two apiece and Shane Weasner, McCullough and Leone all had one. Szalkowski also was the Lil Irish's starting pitcher and he had 14 strikeouts over six innings. The last 10 of his outs were by strikeout and the only batter to reach base during that time.
BROCKPORT (1-2) 0
IRONDEQUOIT (2-0) 10
Irondequoit scored three runs in both the first and second innings. Springer hit an RBI single, while Tisa tripled in a run and stole home. Calarco opened the scoring in the second inning for the Eagles with a two-run double. He ended up scoring on another RBI double from Springer. Springer drove in another run in the fourth on ground ball. He ended the day 2-for-4 with three RBI. Connor Gresens also had two hits and two RBI. Tisa, Calarco and Brody Froman notched two knocks apiece, while Samuel Lessard, Paul Tuttle and Joseph Wintermute all had one. Lessard, Dillon Fisher, Froman and Springer combined for the shutout. Lessard threw three innings and struck out two batters, both being team-highs for the game. Cooper Hassall had two hits for Brockport. Ryan Judd, Devyn Scheidt, Nick Johnson, Patrick Kiesow and Joe Herman also got hits for the Blue Devils.

FAIRPORT (0-3) 2
VICTOR (2-0) 3
Danny Melendez capped off a two-hitter from Mason Haarr by getting a strikeout with the bases loaded to earn himself the save and Victor the win. Haarr went 6.2 innings and struck out eight but also walked five batters over that time. Victor scored the deciding runs in the third inning. Jayden Morrell singled then scored on a Fairport error. Prior, who reached base on the error, and Haarr were sacrificed over by Will Tehan, then Melendez knocked in Prior on a ground ball to second base. Gavin Lamb and Tom Derleth had the Fairport hits.
BATAVIA (1-0) 3
LEROY (0-1) 2
Batavia scored three runs in the bottom of the sixth inning to steal a win from LeRoy. Alex Hale scored the final run after singling and threw the first five innings of the game. He struck out 10 of the 18 batters he faced and surrendered just one hit, three walks and a hit batsman.
GREECE OLYMPIA/ODYSSEY (0-2) 1
WEBSTER THOMAS (2-0) 12 (6 INNINGS)
Mitchell Kelly and Garett Wilson both hit a home run for Webster Thomas in its second straight win. Kelly led the way, adding a triple, three runs scored, three RBI and two stolen bases to his big fly. Wilson had two hits, including the homer, and three RBI. Greyson McDonnell, Ian McNabb, Colby Wilson and Mike Zicari also added hits for the Titans. Max Heil was credited with his first varsity victory on the hill after throwing five hitless innings with eight strikeouts. Paul Sofinski threw the final inning, striking out three and allowing a hit to Thomas Rebis.
WATERLOO (2-0) 6
MIDLAKES (0-3) 5
Midlakes left Connor Walters at second base as the tying run and their comeback attempt fell just short. Andrew Schoenfelder scored at the beginning of the final at bat to draw the Screaming Eagles to within one. Schoenfelder, Holden Dorr and Mark Scoville had all of Midlakes' hits in the game, while Mike DeHond added the team's only RBI. John DeBoover dominated over the final 1.2 innings for Midlakes, as he didn't allow a hit and struck out four but walked three.
GANANDA (1-1) 10
MARION (0-2) 3
Tyler Hathaway and Luke Ciprich combined for five hits and four RBI to lead Gananda into the win column. Hathaway finished with three hits on the day, including an RBI double in both the first and third innings. Ciprich had a pair of knocks, plating both of his runs on a single in the sixth. Ciprich and Patrick Walsh both scored three times, with Walsh also contributing an RBI triple. Dylan Dohse scored twice and Sam O'Neil and Aidan Giancursio both scored once. The Blue Panthers had eight hits and nine walks as a team. Andrew Gleason started on the mound for Gananda and struck out eight batters over 4.1 innings. Six of the last seven outs Gleason got were strikeouts. O'Neil relieved him and punched out seven batters over the remaining 2.2 innings, including two dropped third strikes. Liam McKay, Ash Vandergrift and Alec Sedore all had hits for Marion, while Sedore, Ryan O'Leary and Rick Hayes all scored.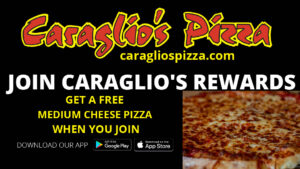 EAST ROCHESTER (3-1) 1
RED JACKET (2-0) 11
NORTH ROSE-WOLCOTT/RED CREEK (1-2) 2
SODUS (1-0) 9
CLYDE-SAVANNAH (0-3) 2
WILLIAMSON (3-0) 14
Alan Bouwens led Williamson's attack on both sides of the field, throwing six innings and notching three hits. Bouwens racked up 10 punch outs on the bump and also scored three times offensively. Matthew Jackson matched Bouwens at the dish with three hits and runs scored. Stevie Dunn recorded a hit and scored for Clyde-Savannah.
WAYLAND-COHOCTON (1-2) 10
PERRY (0-2) 1
KESHEQUA (2-0) 18
NAPLES (0-2) 0
CALEDONIA-MUMFORD (0-1) 1
GENESEO (1-1) 6
Phillip Dotterweich threw a complete-game two-hitter for Geneseo as the Blue Devils got into the win column for the first time this year. Dotterweich allowed just one earned run on two hits and a walk while striking out nine. He retired the first 10 batters of the game before allowing a double in the fourth inning. Geneseo had a consistent offensive attack, scoring in four of the seven innings. Gary Converse and Nick Lamb both drove in a run with a single in the second inning, Ryan Whitney knocked in a run in the fourth inning on a ground out, Michael Walton singled in a run in the sixth and Zach Bzudch plated two on a single in the seventh. Walton, Lamb and Joey Debell registered two hits apiece for the Blue Devils, while Bzudch, Converse, Nick Staley and Sean McCaughey all notched one. Scott Essig drove in Jacob Capotelli in the fourth for Caledonia-Mumford. Capotelli hit the double off of Dotterweich to break up the no-hitter, while Evan Raniewicz also had a hit for the Raiders.
YORK (1-1) 11
PAVILION (1-1) 4
James Kennedy and Adam Swede combined to hold Pavilion's offense at bay, while that duo and David Cuozzo led York's offense. Kennedy threw the first four frames and struck out six. Swede finished out the game, with five of his nine outs being by strikeout. Offensively, Kennedy walked three times and scored once. Cuozzo also scored a run and walked twice, but added a hit to go 1-for-3. Swede had two hits in five trips to the plate.
HORNELL (2-0) 10
BATH-HAVERLING (1-1) 3
Hornell struck for five runs in the fifth inning and four more in the fourth to blow the game open and move to 2-0. Bath-Haverling was held without a hit after Zach Musso led off the game with one. The Rams were able to scrape together two runs in the top half of the first after that hit. Bath-Haverling committed six errors in the game, but was able to score again in the sixth thanks to three balks from Hornell pitching.
AVON (1-1) 6
WARSAW (0-1) 1
Jake Jones didn't allow a hit over his five innings of work to lead Avon to the win. Jones recorded a strikeout on 14 of the 15 outs he got and only walked two batters. He also went 2-for-4 at the plate with a double and three RBI. Xavier Rivera contributed to the Braves' offense with a 2-for-3 performance that included two runs scored and two RBI. Patrick Klump took advantage of Jones being out of the game, notching an RBI single for Warsaw in the seventh inning.

LIVONIA (3-0) 15
DANSVILLE (1-1) 4 (5 INNINGS)
Livonia scored 12 runs in the second inning to blow the game open. Conner Benitez went 3-for-4 with two runs scored and three RBI. Jake Smith matched Benitez with a 3-for-4 performance and three RBI. Smith also started on the mound and threw 4.2 innings. He allowed four hits and three walks and struck out three. Alex Benitez notched two hits and a walk for the Bulldogs as well.
ADDISON (1-0) 11
ALFRED-ALMOND (0-1) 0
ELBA (1-1) 0
ATTICA (1-0) 12
Attica got five runs in the first inning with four coming on bases-loaded walks. Strzelec singled in the other run in that inning. Bialek doubled in a run in the fourth inning. Romesser knocked in two runs and Strzelec and Perl also drove in one run apiece in the fifth inning. Romesser led the Blue Devils with three hits, Strzelec had two and Perl, Bialek, Wyatt Berman and Drew Cusmano also had one hit apiece. Strzelec also started for Attica on the mound, striking out 11 over the five innings. He struck out the last six batters he faced. Zach Howard and Andrew Hare got Elba's only hits.
SOFTBALL
NORTHSTAR CHRISTIAN (1-2) 17
EAST (0-1) 1
PITTSFORD MENDON (2-0) 13
PITTSFORD SUTHERLAND (2-1) 1
WEBSTER THOMAS (4-1) 0
VICTOR (2-1) 15
BRIGHTON (4-1) 6
FAIRPORT (2-2) 13
CHURCHVILLE-CHILI (0-3) 2
RUSH-HENRIETTA (2-2) 9
HONEOYE FALLS-LIMA (2-1) 23
GREECE ARCADIA (2-3) 4
GREECE ATHENA (0-2) 1
CANANDAIGUA (1-2) 16
BATAVIA (1-1) 0
IRONDEQUOIT (5-0) 8
MIDLAKES (2-1) 15
WATERLOO (0-2) 12
CLYDE-SAVANNAH (0-1) 0
WILLIAMSON (2-0) 16
SODUS (3-0) 13
NORTH ROSE-WOLCOTT (0-2) 5
WAYLAND-COHOCTON (3-1) 16
PERRY (0-2) 1
WARSAW (0-2) 0
AVON (1-0) 2
CALEDONIA-MUMFORD (1-0) 20
GENESEO (0-2) 4
Maddy DeVore was a key in the circle and at the plate for Caledonia-Mumford as the Raiders got their first win of the season. DeVore struck out nine and allowed just five hits while getting four hits of her own at the dish. She was a home run short of the cycle, scored four times and had five RBI. Montgomery Kessler also had four hits for Caledonia-Mumford, hitting two triples and driving in four runs. Haley Sherwood and Mackenzie Stetzenmeyer both contributed two hits and two RBI. Olivia Woodward went 3-for-5 and Lizzy Pies, Taylor Mills and Molly Ryan all scored two runs. Morgan Walton led Geneseo's offense, going 2-for-4 with a home run and a triple.
YORK (2-0) 8
PAVILION (0-1) 4
OAKFIELD-ALABAMA (3-0) 12
KENDALL (0-2) 3
AVOCA/PRATTSBURGH (1-1) 9
ARKPORT/CANASERAGA (0-1) 4
ALFRED-ALMOND (0-1) 5
ADDISON (1-1) 23
To report scores, please email photos of that night's scorebook pages to scores.pickinsplinters@gmail.com.