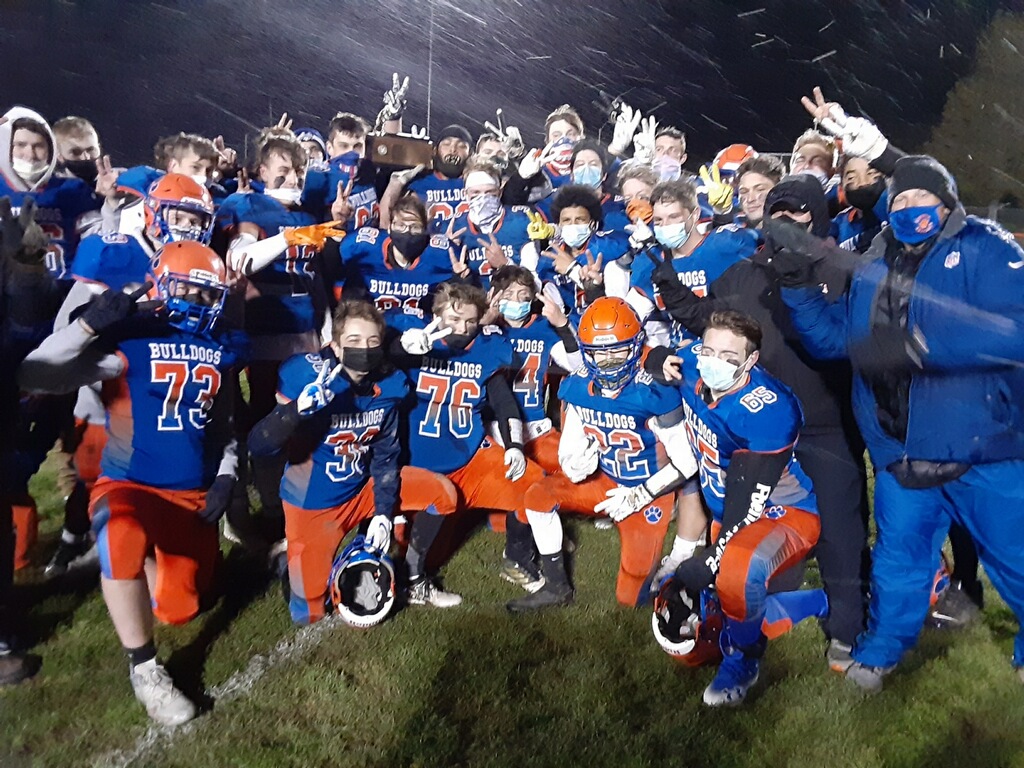 LIVONIA, N.Y. — Chris Genthner's Livonia Bulldogs averaged 381 yards rushing per game in their first seven wins of the 2021 spring season. The Bulldogs needed less than 30 yards on the ground to build a two-score lead early in the first quarter of Friday's Section V Class C championship game.
Livonia's offense didn't stop there. 
Game MVP Alex Minnehan scored two of his three touchdowns in the opening minutes of the first quarter, and Livonia went on to beat Bath-Haverling, 44-0.
"We start fast," Genthner said. "We started fast in a lot of games. We started fast last week. We started fast this week." 
Rams fumble the opening kickoff and Alex Minnehan scores from 19 yards, 8-0 @AthleticsLCS leads quickly. @SecVFootball pic.twitter.com/SBqDmMTm2h

— Tim Irving (@Irvish5) April 30, 2021
After recovering a fumble on the opening kickoff, Minnehan scored from 19 yards out on the second play from scrimmage. Livonia's defense followed with a stop of Bath-Haverling on three downs. Then the Bulldogs special teams blocked the ensuing punt and recovered the ball on the Rams' eight-yard line. 
Blocked punt for @AthleticsLCS pic.twitter.com/KxRYU9OlDs

— Tim Irving (@Irvish5) April 30, 2021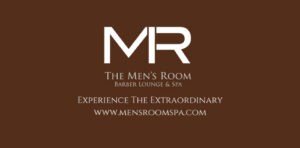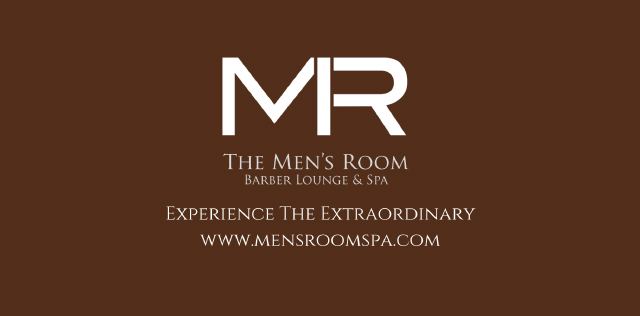 Minnehan rushed for five yards and then scored from three yards out. A second 2-point try converted, and Livonia had a 16-0 lead with 7:54 to go in the first quarter.
"We're a fast-starting team but honestly, I couldn't have scripted it any better," Genthner added. 
The Bulldogs eventually scored touchdowns on five of six first-half drives to claim the sixth title in program history and first under Genthner who took over in October when former coach John Gammon accepted a position as middle school principal in the district.
"One of the things that we've always talked about in our program since I've been a part of it, is there has to be trust," said Genthner, a long-time assistant. "Guys have to trust each other. Players have to trust coaches that we know what we're doing. That's a big part of it. What made it easy for me in some respects was just knowing the guys already. Hopefully they trusted me. I trusted them and had faith in them from them in the very beginning that they were going to come out and give it everything they had and follow each other and follow me."
Steffan Gwynn capped a six-play, 55-yard drive with his first rushing touchdown of the year. The 6-foot-2 senior tight end took a direct snap and rumbled 28 yards along left side for the score. 
What a start for @AthleticsLCS , Steffan Gwyn scores, three two-point conversions, 24-0. @PickinSplinters @SecVFootball pic.twitter.com/RfL9ci1xKg

— Tim Irving (@Irvish5) April 30, 2021
"Everyone got excited," Gwynn said. "I'm a big boy and I don't get to run it that often, so when I do everyone gets excited for it."
Another 2-point conversion in the books, and Livonia had a 24-0 lead with 1:05 to go in the first quarter.

Gwynn's second touchdown of the year came after Bath-Haverling mounted its best drive of the night. A 48-yard pass from Ian DiDomineck to Josh Goodwin put the Rams on Livonia's 30-yard line. Sacks from the Bulldogs Shaun Wetterings and Michael Bean pushed the ball back to midfield. A failed fake punt gave Livonia the ball at their own 45-yard line. 
Jake Smith and Minnehan combined for five carries and 27 yards to set up Gwynn's touchdown. 
"We come out and put 24 up at the beginning of the game, it almost ruins their confidence," Gwynn added. "That's what we wanted to do. We always come out fast and we play hard."
Following a Kevin Travis interception, Smith scored on a 25-yard run. Minnehan ended the first-half scoring with 21-yard to finish off an eight-play drive.
Kevin Travis with the INT for @AthleticsLCS , that sets up a 25 yard Jake Smith TD, 30-0 Bulldogs @PickinSplinters @SecVFootball pic.twitter.com/hjpnralpMJ

— Tim Irving (@Irvish5) April 30, 2021
"I don't think I should be the one getting all the headlines," said the senior. "Everything I do is because of those guys. Football is the ultimate team sport. I'm not running anywhere, I'm not doing anything without those guys. We really just play as a family out there. I owe everything I've done to coach and all the hard work everybody's put in. It's not really me. It's all the rest of the guys just working hard." 
If there was any doubt coming out of halftime, Livonia ended that with an 10-play drive that saw Travis score. 
Livonia outscored its final four opponents by a combined total of 156-12. 
Minnehan finished the season with 13 rushing touchdowns.