One team is looking to win its second straight title. The other is seeking its first in five years. Undefeated squads McQuaid and Victor will meet Saturday to decide the 2021 Section V Class AA Football Championship. Here's the breakdown:
No. 1 seed MCQUAID JESUIT KNIGHTS (7-0) vs. No. 2 seed VICTOR BLUE DEVILS (7-0)
How they got here: McQuaid defeated No. 4 Pittsford, 24-0, in the semifinals. Victor beat third-seeded Hilton by a 55-7 score in the semifinals.
Passing offense: McQuaid (98 YPG), Victor (70.8 YPG)
Rushing offense: McQuaid (182 YPG), Victor (224.5 YPG)
Scoring offense: McQuaid (36 PPG), Victor (37.7 PPG)
Scoring defense: McQuaid (8.0 PPG), Victor (6.3 PPG)
Current streak: Both teams have won seven straight.
Players to Watch for McQuaid: Jack Beauchamp Sr. WR/DB 238 receiving yards, 10 punt return yards, eight total tackles, seven receiving touchdowns, six rushing yards, Semifinals stats: 3 catches for 23 receiving yards; Jordan Brongo Sr. TE/DE 39 receiving yards, 25 total tackles, nine tackles for loss, seven sacks, four assisted tackles, two fumbles forced, 15-yard fumble recovery, two pass break-ups, one quarterback hurry, Semifinals stats: four tackles and one quarterback hurry; Joe Cairns Sr. QB 555 passing yards, 213 rushing yards, 11 passing touchdowns, five rushing touchdowns, one tackle, Semifinals stats: 132 passing yards, 12 rushing yards, two rushing touchdowns, one passing touchdown; Xavier Collier So. WR/DB 222 punt return yards, 14 total tackles, one punt return touchdown, Semifinals stats: two tackles; Jacob Kimbrew Sr. OL/LB 43 total tackles, seven tackles for loss, six assisted tackles, Semifinals stats: 11 tackles; Jack Miller Sr. RB/LB 545 rushing yards, eight rushing touchdowns, one tackle, Semifinals stats: 181 rushing yards; Parris Smiley Jr. WR/LB 31 total tackles; nine assisted tackles, 32-yard pick-six, five-yard touchdown catch, one pass break-up, one tackle for loss, Semifinals stats: six tackles; Henry Smith Sr. WR/DB 12 total tackles, 10-yard catch, three assisted tackles, two fumble recoveries, 36 fumble recovery yards, one fumble recovery touchdown, one blocked punt, one sack, one tackle for loss; Aldrin Wilson Sr. RB/DL 17 total tackles, 16 rushing yards, five tackles for loss, two assisted tackles, one fumble forced and recovery for a 16-yard touchdown, one quarterback hurry, one sack, Semifinals stats: seven tackles, two quarterback hurries.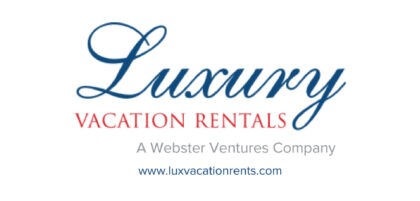 Victor: Rushawn Baker Sr. RB/DB 747 rushing yards, 14 rushing touchdowns, 10 total tackles, one interception, Semifinals stats: 303 rushing yards, three rushing touchdowns; Nick Benetti Sr. RB/LB 125 rushing yards, 38 total tackles, one interception one rushing touchdown, Semifinals stats: 76 rushing yards, two rushing touchdowns, eight total tackles; Connor Bowman Sr. RB/LB 324 rushing yards, two rushing touchdowns, one total tackle, Semifinals stats: 25 rushing yards, two rushing touchdowns; Isaiah Couser Sr. WR/DE; Max Fiorica Sr. K; Collins James, Jr. Sr. WR/LB; Codey Jensen Sr. WR/DB 208 receiving yards, 117 return yards, eight total tackles, four receiving touchdowns; Israel Kamara Jr. WR/DB; James Knapp Sr. QB 565 passing yards, eight passing touchdowns; Trevor Knapp Sr. WR/DB 111 receiving yards, 36 total tackles, two receiving touchdowns, one interception, one sack; Connor Williams Sr. OL/DL
Coaches: Bobby Bates (McQuaid), Geoffrey Mandile (Victor)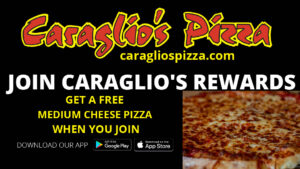 History 101: McQuaid is the reigning sectional champion. After winning their second title in program history last season, the Knights defeated Lancaster (VI) in the NYS Far West Regional and Cicero North-Syracuse (III) in the state semifinals before falling to New Rochelle (I) in the state final. Victor is seeking its fourth sectional title in program history and first since 2016 when, as a top seed, it defeated Pittsford, 23-7 to win Class AA. The Blue Devils' three other sectional championships came in 2014 (Class AA), 2003 (Class A) and 2000 (Class A).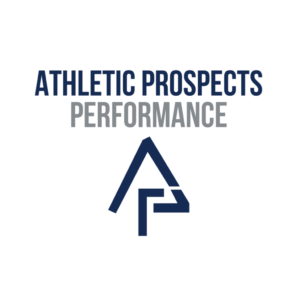 What they're saying: Bates – "Saturday night is a tremendous opportunity for both of our programs (Victor and McQuaid). In a season that we didn't know would happen or not for these kids, the stage has been set for Championship Night. Our players and coaches have a ton of respect for Victor's program and players. They have one of the best coaching staffs in the business and some of the best players we have seen. This week of preparation needs to be business-like but fun. It's the last chance these kids get to be together on the field. Im excited for our seniors who have done a great job of leading this program. Victor is solid and sound in all three phases of the game. Their run game proves itself week in and week out along with a college-level quarterback who manages the game very well. Their defense is tenacious and fast. They have a special teams group that doesn't make mistakes. This is exactly what you want: two great teams and programs playing on Section V football's biggest stage. Saturday is less about the X's and O's and more about the opportunity these players have."
Wilson – "It's a very exciting opportunity to play in this game, especially given the circumstances we are in. What's even more exciting is we get to play a very good team with some outstanding players. Personally, it's dream-like to be playing for a championship in my last high school game, especially considering the loss we had to battle through in the beginning of the season. It makes it all the more meaningful. This is a game I know the memories will stay with me for the rest of my life and I'm glad to know that."
Mandile – "They're a very good team. They fly to the ball defensively and are balanced on offense. They'll be the best offensive and defensive line we've faced. They're solid in the kicking game as well. It should be a great game."
Williams – "We're just gonna play our game and do what we do best. If we do that, we're confident we can beat anybody. What more can you ask for than to be able to play for a championship in your last high school game and to hopefully be able to come home with a block? There could be no better ending."
A 7 p.m. kickoff is scheduled at McQuaid Jesuit High School.