By CHUCKIE MAGGIO
The East High Eagles gathered in the east end zone, high-fiving and singing a celebratory chant: "East High, we bring the boom. East High, we bring the boom."
East's defense wavered but did not fold on Saturday afternoon, scoring a 26-0 semifinal shutout at No. 1 seed Irondequoit. Steve Flagler and James Vann coached their team to a second consecutive Section V Championship Game, with a chance at redemption after losing to Canandaigua in 2019.
"I just thought (the offensive and defensive lines) established the physicality early, man," Flagler remarked. "And once they saw that they were bigger, stronger, faster and could dominate, we ran with it. It gave them confidence, starting out physical. We're a physical team."
Irondequoit challenged Vann's defense early, opening the game with a 13-play drive and was within 10 yards from scoring on its second possession. East forced a punt on the opening drive and recovered a fumble in the end zone for a touchback on the second.
VIEW MORE SCOTT CORDARO PHOTOS HERE.
Those drives set the tone for a six-point first half. Irondequoit defensive back Jaleel Davis thwarted East's first scoring bid with an interception at Irondequoit's nine-yard line. East was finally able to break through with a touchdown two minutes into the second quarter, but Yasiir Daniel's scoring run was all either team could muster before halftime.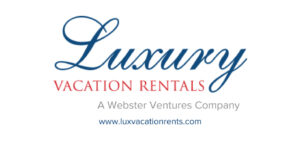 "We felt good offensively. We felt good the way we were moving the ball; we just didn't finish a couple drives," Flagler assessed. "… We felt good about what was working, what was there for us, and we thought we could take advantage of it in the second half."
It took three full quarters for a breakthrough, but Justus Ross-Simmons provided the momentum. He starred in the second half, setting up in the backfield and faking to his teammates in motion before running up the middle or to his right for first downs and, eventually, a touchdown with 10:15 remaining.
The home side suffered poor luck and poor tackling in the second half. After Ross-Simmons refused to be brought down by just one IHS defender before reaching the end zone, Jaleel Davis ran the ensuing kickoff back for a touchdown- that was called back by a holding penalty.
Davis, a senior, had two touchdowns nullified Saturday; his touchdown reception in the second quarter was wiped out by an illegal formation call.
Irondequoit was disappointed but still had possession and a chance to cut a two-possession deficit in half. Ross-Simmons countered with the defensive play of the game, recording a strip sack of Irondequoit quarterback Nicholas Calarco and returning it for a touchdown that extended the lead to 20.
Vann's instructions to Ross-Simmons were simple: "Go get him." Ross-Simmons got to Calarco unblocked.
"My team, they need a lot from me," Ross-Simmons said. "That's what I do. I just play my hardest at both sides of the ball. Coach tells me to block, that's what I'm gonna do."
Ross-Simmons lived up to his team's expectations with 85 rushing yards as well as four catches for 102 yards. He and quarterback Levi Wright, who completed 11 of his 15 passes for 208 yards, fell in sync and connected on four of six intended throws.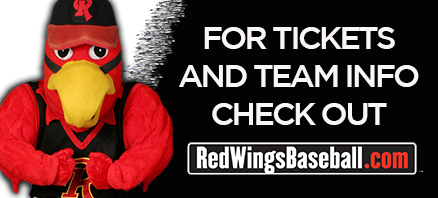 Daniel's second touchdown of the day with two minutes left provided the exclamation point for a dominant victory on the road. Daniel carried the ball 24 times and gained 160 yards.
The defense was the main story, however. Cebastian Searight's 12 tackles, followed closely by the 10 stops Cam Sykes tallied, led the way. Wright, helping his own signal-calling cause, recorded five tackles.
"They just took pride in this game," Vann said. "They've been hearing all season they're not a good line, we don't play well. They wanted to be the toughest guys on the field on both sides of the ball, and I think today they showed that they can do that. It was a good matchup. Irondequoit always has great strength up front.
"It was just a good challenge. It was fun to see the guys work at that."