By PAUL GOTHAM
AVON, N.Y. — Tyler Winter's Oakfield-Alabama/Elba (O-A/E) football squad found its defensive identity earlier this season, and on Tuesday night the Aggies stayed true to self.
A game day meal may have had something to do with it as well.
O-A/E's defense made key stops and turned a pair of interceptions into touchdowns as the Aggies defeated previously unbeaten Avon, 37-7.
Ty Mott rushed for two touchdowns and returned one of the interceptions for a touchdown while Gaige Armbrewster added two touchdowns including a pick-6 of his own.
"We were able to get it going on all three sides of the ball," Winter said referring to the Aggies efforts on offense, defense and special teams. "Our ability not only to protect the ball but to take the ball away that was the difference in the game."
Armbrewster's interception and return set the tone early.
Following a game-opening, 14-play drive for a touchdown, Armbrewster helped O-A/E deny Avon's chance to tie or take the lead when the junior picked off a Rich Brice pass and ran it back 63 yards. The point-after try failed, but it didn't matter. The Aggies had all the offense they needed.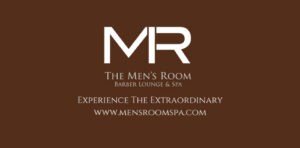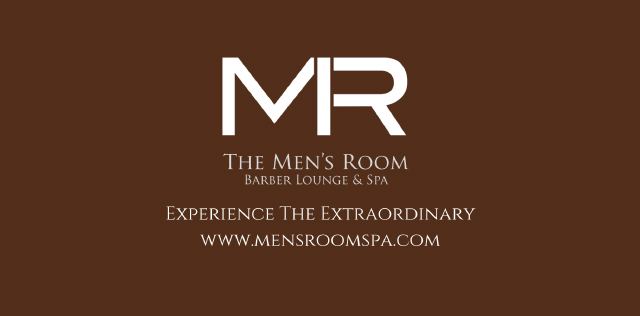 "I'm really pumped that our guys were able to make plays when we needed it," Winter said.
Before the end of the first half, O-A/E had made a pair of fourth-down stops inside their own 20-yard line.
First pass of a 14-play drive, Bodie Hyde rolls out and finds Kaden Cusmano in the end zone. PAT is no good. O-A/E 6-0 pic.twitter.com/VaYOH8pcbM

— Paul Gotham (@PickinSplinters) April 20, 2021
"We had a really big goal-line stand in Week 3 against Canisteo-Greenwood," Winter said recalling a sequence in which his team faced a first-and-goal from the one-yard line. "The excitement from them at that moment, you could tell that they really bought into the idea on the defensive end of bend, but don't break.
"It was something that we always wanted to preach in practice. We couldn't recreate that live, game-like scenario in practice. That was the first moment. The first test for our defense."
By the final count on Tuesday night, O-A/E made nine stops in their own end of the field including five inside the 20-yard line.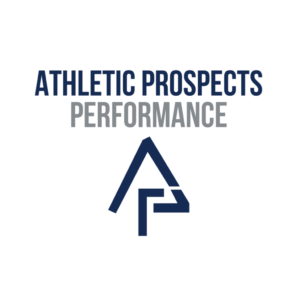 Winter commended his brother Corey, the team's defensive coordinator, for the effort.
"Coach Winter has really brought the mantra of bend but don't break," the head coach said referring to the idea of denying big plays from the opposing offense. "Our boys have fed off it. There were times today it wasn't pretty and field position we were backed up quite a bit. These guys have really bought into bend but don't break. That really helped us immensely today."
Fourth and 5 from the 15 OA/E gets the stop. pic.twitter.com/RQ2vQi30wf

— Paul Gotham (@PickinSplinters) April 21, 2021
After Armbrewster scored on a 10-yard rush, Mott provided the second pick-6, this one from 65 yards away.
"We made a couple of huge plays on defense," Winter added. "We told the guys 'if you guys buckle down. Play for one another. Do your one-11th when we absolutely needed it the most. If we make a living off doing that, we're going to be okay.' "
Mott put the game away in the fourth quarter with back-to-back runs of 89 and 92 yards.
"I really don't think the 37-7 score did this game justice," Winter continued. "It was a four-quarter fight. They're a well-coached team. They've got planet of talent. They (Avon) really did challenge us."
Mott finished with 271 yards on 20 carries. The senior running back made seven tackles including two for a loss and a sack to go with one forced fumble and a fumble recovery.
"Our boys have been working really hard," Mott said. "We've had some great practices in the past week. I knew we were ready. All the boys bought in this week, and we ended up coming away with it. I couldn't be more happy."
O-A/E took the opening kickoff and marched 73 yards on 14 plays (13 on the ground). Bodie Hyde connected with Kaden Cusmano from nine yards out to start the scoring.
Armbrewster made the interception and return on Avon's third play from scrimmage.
Avon put together a six-play drive but it stalled at the O-A/E 12.
A Thomas Welch rushing touchdown early in the second quarter provided the Braves only offense of the game.
Thomas Welch gets Avon on the scoreboard. 9:43 remaining in the half O-A/E 12 Avon 7 pic.twitter.com/4sAxSQMq6c

— Paul Gotham (@PickinSplinters) April 20, 2021
Armbrewster capped a 10-play, 69-yard drive with a rushing touchdown. Mott's pick-6 made it a 24-7 game heading into halftime.
4th and 8 from the 45, Avon pass is deflected into the arms of Ty Mott who goes the length of the field for O-A/E's second pick 6 and a 24-7 lead. pic.twitter.com/6HQEXoE7cp

— Paul Gotham (@PickinSplinters) April 20, 2021
Armbrewster had 11 carries for 70 yards. Hyde completed 7-of-12 passes for 65 yards. He also made an interception. Cusmano had three catches for 40 yards. Senior linebacker Peyton Yasses made 12 tackles. Senior defensive lineman Dontrell Jenkins had eight tackles. Zach Howard added an interception.
Gaige Armbrewster caps a 10-play drive. O-A/E 18 Avon 7 pic.twitter.com/snLiuCtvNA

— Paul Gotham (@PickinSplinters) April 20, 2021
Avon (4-1) played without junior quarterback Andrew Rowland who stood on the sidelines with crutches.
Roman Volpe 25 yards pic.twitter.com/9x8mVnkysE

— Paul Gotham (@PickinSplinters) April 21, 2021
Mott scored four touchdowns and rushed for 310 yards in the win over Cansiteo-Greenwood.
"I can't say enough about the kid," Winter stated. "Incredible athlete. Gritty football player on all three sides of the ball. When people ask me about him, I want them to know how good of a kid he is. He's the guy you want your daughter dating."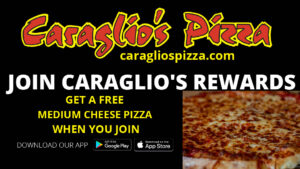 The senior refused to take full credit for his performance going so far as to credit the mom of teammate C.J. Gottler who provides game day nourishment with breakfast sandwiches.
"We eat those every game day," said of the egg sandwiches with bacon on a muffin. "We had them on non-school days, Saturdays, in the morning. But on the week days we're like 'let's stick with it,' so we have them in the afternoon."
Mott and his teammates will return to Saturday games when they open sectionals this weekend. The pre-game menu has already been chosen.