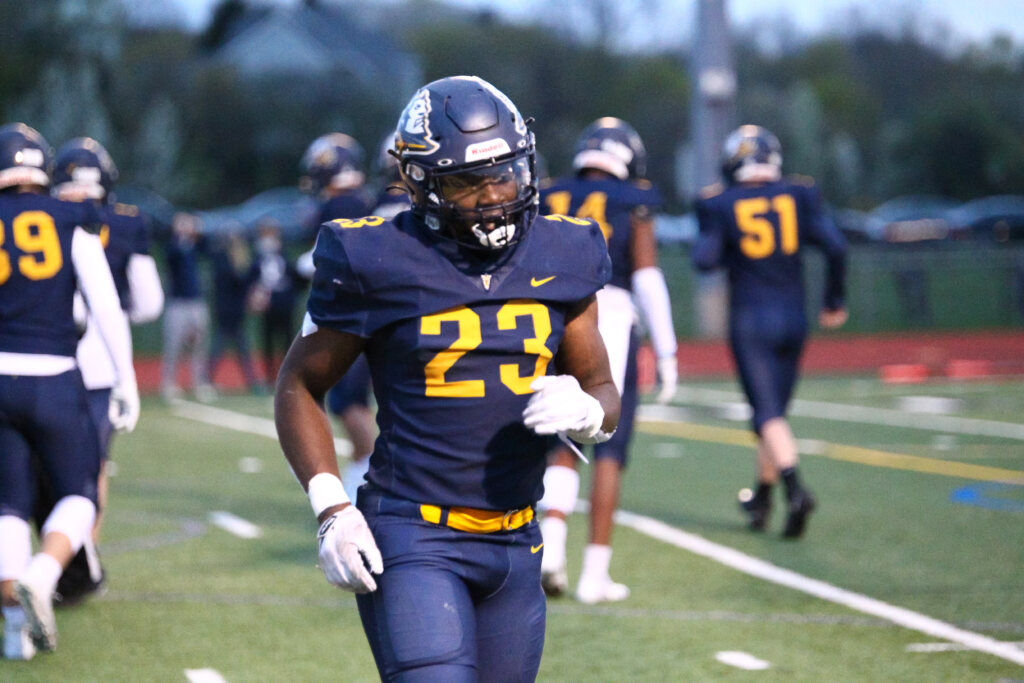 By JOHN LIKANJE
Although Rushawn Baker played the entire game, he only spent half of it on offense. That's because when he scored his third rushing touchdown midway through the second quarter, it gave Victor a commanding 35-0 advantage going into intermission.
Baker's three touchdowns led the Blue Devils to a 35-14 victory over Pittsford to complete an undefeated regular season.
The 5-foot-11 senior started his night with an 80-yard burst up the middle for an early lead halfway through the opening period. Then Baker scored on back-to-back drives in the second quarter.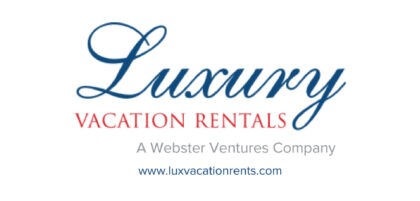 Baker only needed two yards for his second touchdown thanks to Isaiah Couser. After the senior running back scrambled for 10 yards, Couser reeled in a 38-yard reception from James Knapp. That set up Baker's score for a 28-0 lead.
Baker's final touchdown was courtesy of special teams. After the defense stood their ground, the Panthers muffed a punt which put the Blue Devils all the way at the 17-yard line. Baker only needed three plays to punch the ball in himself.
Collin James and Trevor Knapp scored the other Blue Devils touchdowns. James followed up Baker's 80-yard sprint with a 20-yard pick-six on the ensuing possession. Knapp's 54-yard catch-and-run capped off a 21-point first quarter.
For Pittsford, Zachary Kestenblatt and Nathan Rodi accounted for all the scoring in the fourth quarter. Rodi put the Panthers on the board with a one-yard sneak to cap off a drive which started near the end of the previous period. Kestenblatt blocked a punt and recovered the ball for a touchdown.
Victor finishes the regular season with a 6-0 record in its first season moving up from Class A. The Blue Devils accumulated 33 sectional points with victories over Edison Tech/School Of The Arts, Fairport, Hilton, Monroe and Webster Schroeder as well. Overall, they outscored their opponents, 209-37.