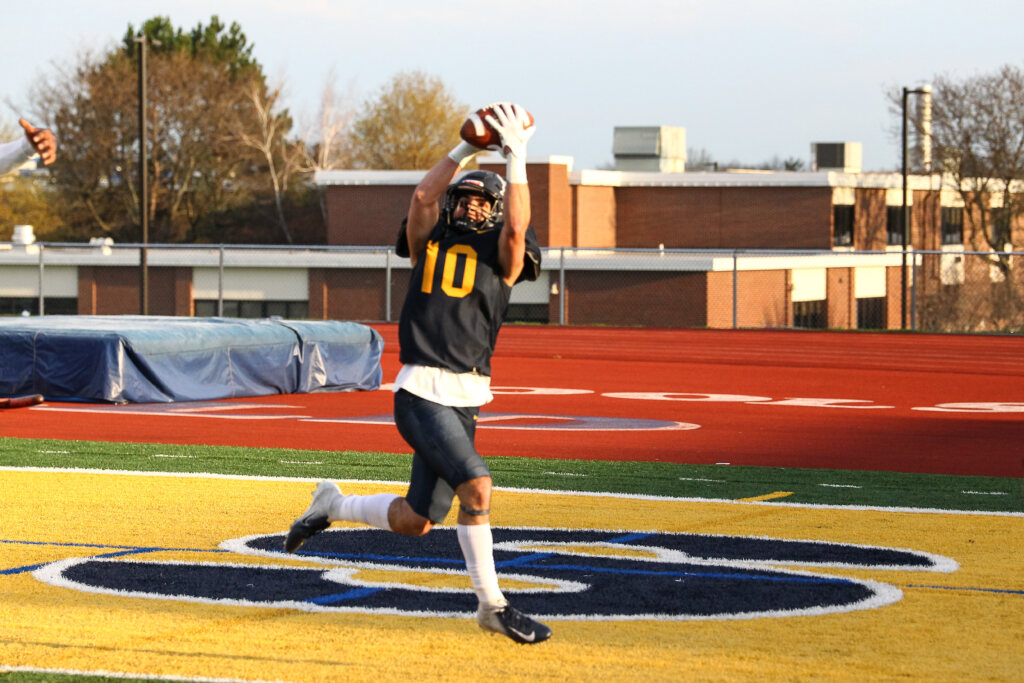 By PAUL GOTHAM
VICTOR, N.Y. — On a night when Victor football celebrated the careers of 24 players who will graduate in June, it was a Blue Devils senior running back who set the tone early.
Rushawn Baker rushed for 102 yards on eight carries and scored a pair of touchdowns as Victor improved to 5-0 on the season with a 38-6 win over Monroe High.
Baker scored on runs of 13 and 3 yards to cap Victor's first two drives of the game. The Bucknell University commit came into the game averaging 7.6 yards per carry and scampered 29 yards on his first touch of the game. The next time he took the handoff from teammate James Knapp, the 5-foot-11, 225-pound back went 15 yards before scoring on his third rush.
"His work ethic since he was a sophomore," Victor head coach Geoff Mandile said when asked what sets the senior running back apart from others. "In the weight room, he does weights that we haven't seen around here in a long time. He's very humble and one of our hardest workers. He's a special kid."
Victor went on to score touchdowns on each of its first five drives. The Blue Devils went 65 yards on six plays on their first drive and then 80 yards on nine plays before recovering a fumble on the Monroe 14-yard line and scoring on one play.
Mandile's squad came into the game outscoring opponents by an average of nearly 30 points per game (34 to 4.3). The Blue Devils were on their way to reaching that margin after one quarter of play against a Monroe squad which has now lost four straight after winning its opener.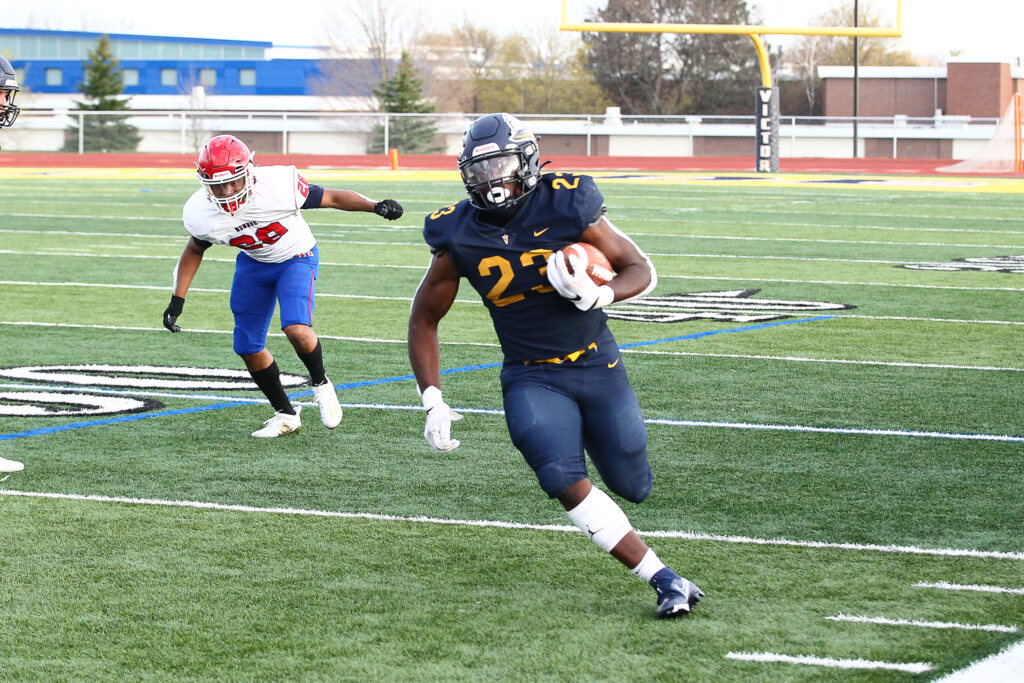 It was a game Victor was supposed to win, and the Blue Devils made sure that they didn't overlook an opponent.
"We've done it two weeks in a row," said Mandile referring to a 35-3 win over Webster Schroeder in Week 4. "We talk about it. Don't worry about what anyone else is doing. Do what we are supposed to do and get everyone some playing time. It was pretty special."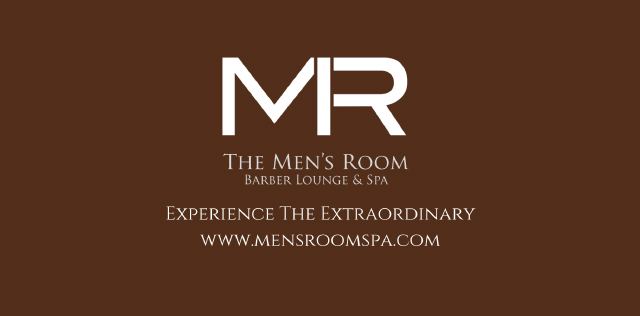 And the Blue Devils added one wrinkle to the offense. An attack that includes three running backs averaging more than seven yards per carry,  has thrown the ball just 10 times per game so far this season. On Wednesday night, Knapp dropped back or rolled out to pass on eight different occasions in the first half alone.
"We need to be able to throw it," Mandile explained. "Shawny is Shwany, but teams are going to stack it up against him, so things could come open for us."
Knapp completed four passes including touchdown strikes of seven and 15 yards to fellow seniors Caleb Jensen and Jaden Tantillo. The 6-foot-3, 215-pound signal caller also connected on a 43-yard pass to sophomore Sam Ricci and 13-yard play with senior Ryan Travers. His longest of the year was a 78-yard completion to senior Codey Jensen against Fairport in Week 2.
"We've had some big plays in the passing game.," Mandile noted. "We needed better balance. Shawny is the key, but we got other guys that can make plays."
Senior Connor Bowman scored Victor's fifth touchdown on an 11-yard run. Bowman gained 59 yards on 10 carries for the night. Nick Benetti had 39 yards on five rushes.
Casey Keohane led Victor's defense with five tackles including one for a loss. Isaiah Couser and Sam Ricci both had four tackles. Couser had two tackles for a loss.
Jake Ostendorf finished with a sack while Marcus Hampton and Trevor Knapp had an interception apiece. Ricci and Brodin O'Leary both recovered fumbles.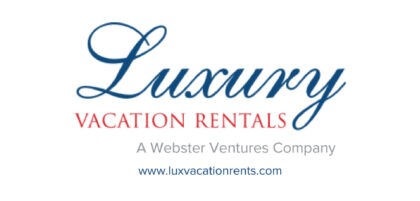 Max Fiorica converted on five of five extra-point attempts along with a 27-yard field goal. The senior led Victor's soccer team with seven goals and two assists in the fall.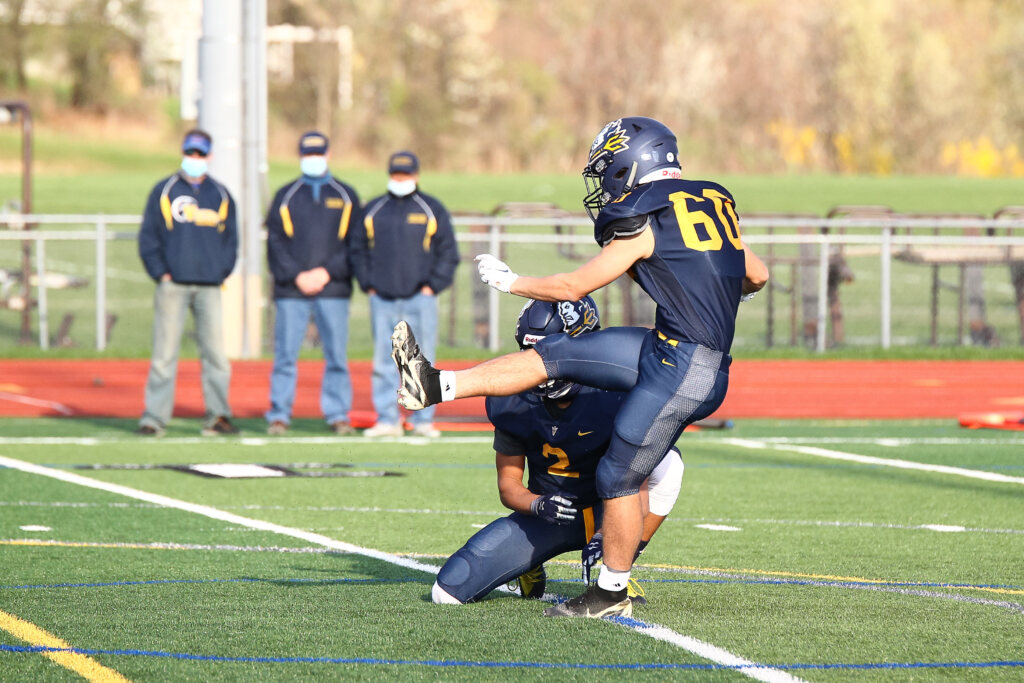 Baker has 11 touchdowns on the season.
Noah Hill-Billings and Jahmeir Speed connected for Monroe's touchdown in the second quarter. Hill-Billings hit Speed on a 13-yard slant that capped 7-play, 71-yard drive.
Mark Mathis broke off a 37-yard run on Monroe's second play from scrimmage for the night. Hill-Billings later hit Jaydin Johnson on a 27-yard reception.
Victor (5-0) closes the regular season next Tuesday when the Blue Devils host Pittsford (3-2). The Panthers rallied to beat Rush-Henrietta 27-24 earlier in the day. Monroe (1-4) plays Aquinas (3-2) also on Tuesday.
*Article has been updated to indicate Rushawn Baker's touchdown total.