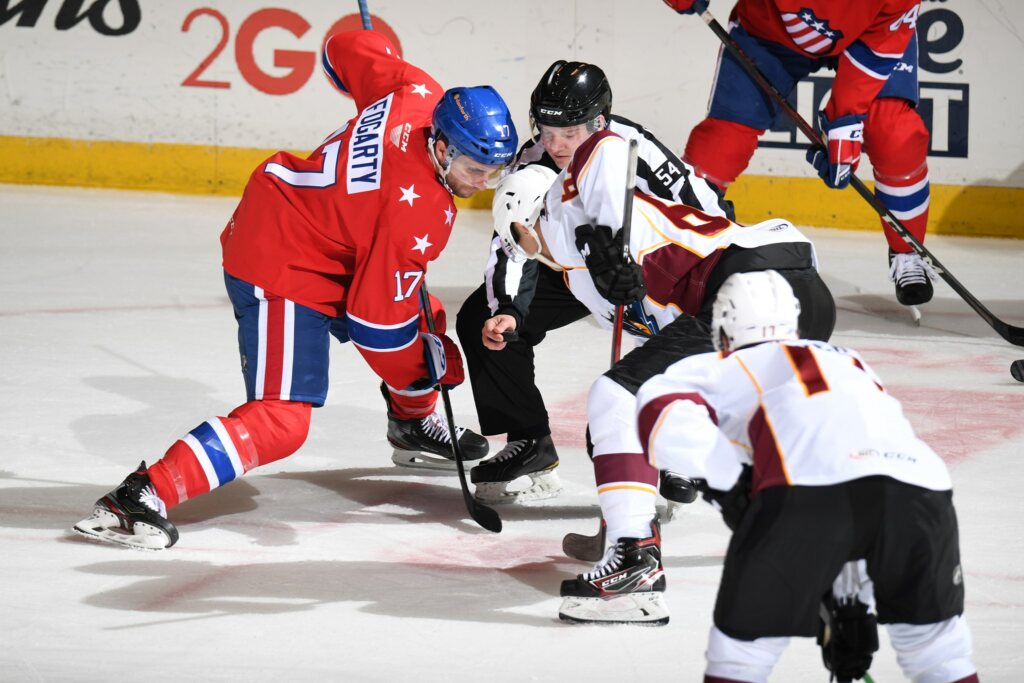 By KEVIN OKLOBZIJA
Philosophers have been known to ponder the age-old question, if a tree falls in the forest, does it make a sound if there's no one nearby to hear it?
Hockey fans can ask a similar question: If a team gets schooled 9-2 on home ice but there were no fans in the building to suffer through it, did it really happen?
For the Rochester Americans, the unfortunate answer is yes, it happened, and boy was it ugly.
The Cleveland Monsters, exploiting an undermanned and overly tired Amerks team, turned a tight 3-2 contest into a laugher on Saturday night at Blue Cross Arena at the War Memorial.
The Monsters, playing for the first time in a week, scored six times in a span of 19 minutes and 17 seconds between the middle of the second period and middle of the third, doing pretty much as they pleased.
The Amerks franchise hadn't given up nine goals on home ice since April 8, 2008, when the Syracuse Crunch put up 10.
But in reality, this was almost a somewhat predictable outcome. A talented Cleveland team playing an Amerks team missing too many talented forwards (Jean-Sebastien Dea, C.J. Smith, Arttu Ruotsalainen and Andrew Oglevie), an Amerks team that was playing for the third time in four nights.
"We were coming off three in four and they were fresh and they took advantage," Amerks coach Seth Appert said. "I don't think our young guys pushed through the fatigue."
No one in an Amerks sweater, young or old, provided much in the means of push-back. This was a roll over and pray it ends soon.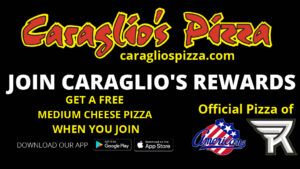 "You're not going to win every game but you can't give up," said center Steve Fogarty, who was reassigned in the morning by the Buffalo Sabres and was on the ice for goals four-eight by Cleveland. "You have to have pride in the jersey and your teammates and one another and yourself. We left our goalie out to dry to night and it's just simply not going enough."
The game actually started well for the Amerks. Griffin Luce scored only 1:37 into the game when his wrister from above the left circle sailed past screened goalie Matiss Kvilenieks.
The Monsters scored three times Tyler Angle, Josh Dunne and Matthew Struthers in a span of 5:05 to take a 3-1 lead, but Fogarty's goal at 15:16 of the first period pulled the Amerks back to within one.
"We kept it 3-2 for a long stretch," Appert said, "We gave up an unfortunate one that broke our back. It ricochets off an official and becomes a two-on-one and that deflates us. It shouldn't but it did."
From the time Carson Meyer scored that game-breaker at 12:30 of the second period, the rout was on in what became share-the-wealth-night for the Monsters. They had nine different goal-scorers, and it got so boring they didn't go through the traditional high-five/hand-tap line at the bench after each goal.
How bad was it? Cleveland outshot the Amerks 36-14, scoring five times on 27 shots against Ukko-Pekka Luukkonen before he was mercifully pulled after a lack of support.
"Every night you have to find a way to bring it," Luce said. "Being tired is just an excuse."
Oh, and the really good news: Cleveland comes back to downtown Rochester to play the Amerks on Wednesday night.