By PAUL GOTHAM
WEBSTER, N.Y. — Levi Wright waited for his chance, and the East High senior didn't waste the opportunity.
Getting his first start of the season under center, Wright finished with 308 total yards and led the Eagles to their third straight win, a 44-14 victory over Webster Thomas.
"We knew we had a talent in Levi," co-head coach Steve Flagler said. "It was his time. He stepped up in practice. He's been working hard, a good leader. It was his time to shine, and he did tonight."
Wright completed 10-of-18 passes for 232 yards and three touchdown while carrying the ball 15 times for 76 yards and a pair of scores.
"He's got a lively arm and we got weapons to back him up," Flagler added. "He gave our playmakers a chance to make plays. That's what I keep telling him, make quick decisions, give your guys a chance to make a play. If it's not there, run the ball."
The 6-foot quarterback used his legs to get East on the scoreboard early in the first quarter.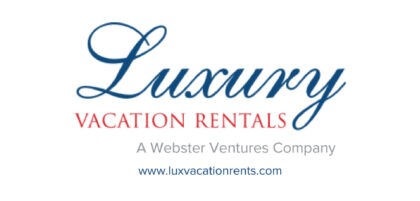 "I saw the opening," Wright said of his 48-yard touchdown jaunt. "You just got to take it full speed. I saw nothing but green turf, and I took off."
Following a Cebastian Searight fumble recovery, Wright hit Kenneth Edwards along the sideline for a 35-yard touchdown pass. After the two-point conversion, East led 15-0.
On East's first drive of the second quarter, Wright took the Eagles 54 yards on six plays connecting with Justus Ross-Simmons on a 21-yard touchdown reception.
Justus Ross-Simmons climbs the ladder to pull down this Levi Wright pass. 8:34 to go in the half. East 22 Webster Thomas 0 pic.twitter.com/EiOXJqsKDx

— Paul Gotham (@PickinSplinters) April 7, 2021
"We wanted to get him going early with his legs, so we called some runs to settle him in," Flagler noted. "He took it from there. He was great."
After a Jamaree Gibson interception, East went 67 yards with Yasiir Daniel scoring from three yards out for a 30-0 lead.
In all, five different Eagles accounted for touchdowns.
"Team ball," Wright stated. "Everybody supporting each other. Everybody eats. Everybody's getting the chance to score. It doesn't matter who gets it."
And the East defense didn't give Thomas a chance keeping the Titans off the scoreboard until midway through the third quarter. Led by Searight, the Eagles finished with five takeaways.
"There are a number of guys you can talk about," co-head coach James Vann said referring Ross-Simmons, Naeem Folks and Eric Moye. "Cebastian Searight is the leader of that defense. He comes every game ready to play."
Searight had eight tackles, one for a loss and one sack. He returned the fumble 23 yards to set up the second touchdown.
Javion Brown also had an interception to along with Gibson's pick.
Javion Brown gets the interception for East. pic.twitter.com/HF5ppzQf0e

— Paul Gotham (@PickinSplinters) April 7, 2021
"There's not much more I can say about the defense," Vann added. "They just got to keep it up."
East led 37-0 at halftime.
Wright started East's first game of the 2019 season. It's been 18 months since that game. He took over for Anthony Gilbert.
"When it comes, you take your opportunities," he said. "My time came and I helped my guys get a W."
Javion Brown gets the interception for East. pic.twitter.com/HF5ppzQf0e

— Paul Gotham (@PickinSplinters) April 7, 2021
Oregon University commit Seven McGee scored East's final touchdown on a 23-yard run.
"We were able to penetrate their bigs," McGee said. "Get in deep and suck the D in and we got Levi to spot up and shoot."
Seven McGee starts left ends up right 23 yards later. PAT is good. East 44-7 heading to the fourth. pic.twitter.com/SO1inZAe86

— Paul Gotham (@PickinSplinters) April 8, 2021
Ross-Simmons made three catches for 50 yards to go with seven carries for 41 yards.
Daniel rushed for 84 yards on nine carries to go with two catches for 58 yards.
Todd Gillam made four receptions for 63 yards while Edwards had two catches for 58 yards.
Thomas quarterback Eli Adams threw for 166 yards and a pair of scores. The junior connected with Alexander Thurston on touchdown passes of 14 and 72 yards.
East (3-1) hosts Greece Olympia/Odyssey next Tuesday.
Thomas (1-3) hosts Spencerport next Tuesday.