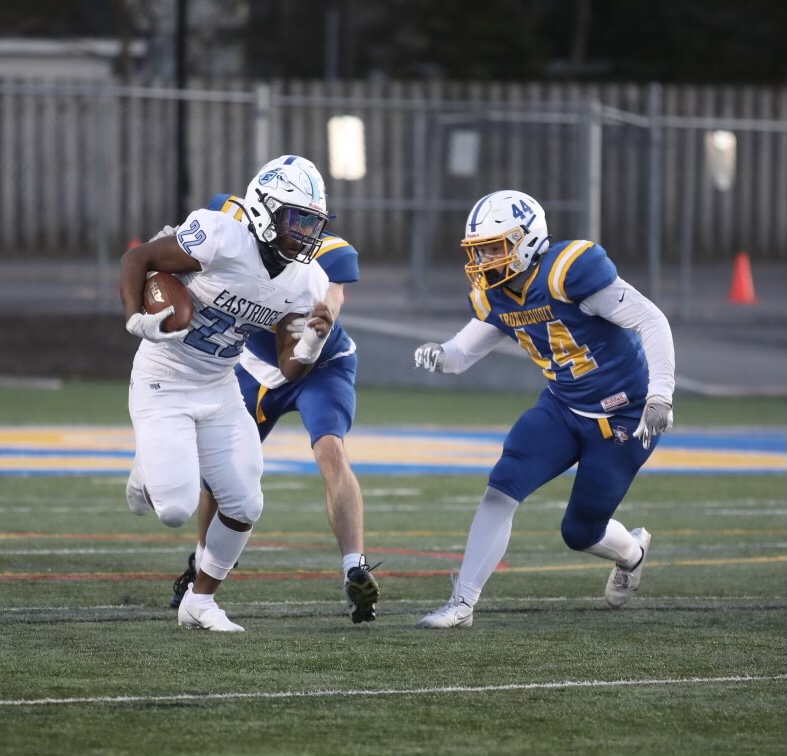 EASTRIDGE (2-2) 0
IRONDEQUOIT (4-0) 20
Film study, in fact, was the impetus behind a bold onside kick call early in the third quarter of Irondequoit's 20-0 victory over cross-town foe Eastridge. READ MORE.
LEROY (4-0) 40
EAST ROCHESTER/GANANDA (1-3) 14
LeRoy senior Nate Andrews scored two rushing touchdowns, caught a touchdown pass and returned a kickoff for a fourth score as the Oatkan Knights pulled away in the second half to beat East Rochester/Gananda, 40-14, to improve to 4-0 on the year. READ MORE.
LIVONIA (4-0) 36
ATTICA (2-2) 14
Alexander Minnehan scored three first-half touchdowns to ignite Livonia to a 36-14 road win over Attica, Wednesday evening. READ MORE.
EAST (3-1) 44
WEBSTER THOMAS (1-3) 14
Levi Wright waited for his chance, and the East High senior didn't waste the opportunity. Getting his first start of the season under center, Wright finished with 308 total yards and led the Eagles to their third straight win. READ MORE.
BRIGHTON (2-2) 14
CANANDAIGUA (4-0) 52
Bryan Boldrin compiled four touchdowns as Canandaigua poured 35 points in the opening period and rolled to victory. The junior quarterback went 10-of-15 for 176 yards and threw three touchdown passes. Boldrin galloped for 38 more yards and a score on the ground. Senior wide receiver Sam Bennett caught two of Boldrin's touchdowns as part of his four-catch, 69-yard performance. Jaxon Grant hauled in the other for lone reception of 20 yards. Senior running back Dominic Comella accumulated 107 rushing yards on 17 carries and caught a 10-yard pass. Cameron Tallman added a rush touchdown. For Brighton, Brennan Clasgens scored both touchdowns through the trenches. The junior quarterback led with 19 carries for 113 rushing yards and completed 8-of-15 passes for 75 more.
GATES-CHILI (2-2) 36
GREECE OLYMPIA/ODYSSEY (0-4) 0
Six different players accounted for a touchdown as Gates-Chili surged to its second straight win. Blake Siplin and Jonathan Vance led the balanced attack with a combined 170 passing yards and two touchdowns. Vance only needed three completions for 104 of those yards. The freshman quarterback rushed for a one-yard touchdown in the opening period as well. Andrew Newcombe and Adam Williams were the recipients of the touchdown passes as both seniors had two catches. Williams led with 101 yards and Newcombe followed up with 69. Nazier Jones and De'marion Mewborn both added a rushing touchdown. Jones led the ground game with 10 carries and 65 yards. Mewborn contributed 51 yards on nine attempts. Defensively, the quartet of Neftali Cruz, Giorden Martin, Marshall McRae and Williams all had five tackles. For Greece Olympia/Odyssey, Xavier Hurell completed 11-of-23 passes for 148 yards. Luke Strong caught two balls for 48 yards.
UPREP (3-1) 31
PENFIELD (1-3) 34 (5 OT)
Jordan Jackson led UPrep with three touchdown receptions as part of his 6-catch, 148-yard performance. Clyde Davis, Jr. accounted for two of those catches, going 16-of-33 for 167 yards. Christopher Jean contributed 16 carries for 40 yards and a touchdown. Jayshawn Hamilton led the defense with 10 tackles. Sharod Watkins followed up with eight and a half tackles, including two and a half for loss and a pair of sacks, and a fumble recovery. Jackson and Jahshai Wilkins both forced a fumble. Jackson accumulated four tackles, including two for a loss and a sack, and a blocked field goal. Wilkins had four and a half tackles.
LETCHWORTH/WARSAW (1-3) 35
WELLSVILLE (0-4) 7
Austin Williams totaled three touchdowns to lead Lecthworth/Warsaw to its first win of the season. Williams completed 9-of-17 passes for 167 yards and a touchdown pass to Hunter Elliott. Williams scrambled six times for 34 more yards and two scores. Eric Mills added a touchdown from the line of scrimmage. Elliott only needed two catches for 86 receiving yards. Chris Shearing led the ground game with 51 yards on three carries and the defense with 10 tackles. For Wellsville, Liam McKinley punched the ball into the end zone for the first score of the game. The senior quarterback had 75 yards through the air and 62 more on the ground.
HORNELL (2-2) 28
DANSVILLE (1-3) 26
Evan Pruonto led Dansville with eight carries, 85 yards and a pair of touchdowns. The junior running back totaled 14 tackles on defense as well. Ryan Carnevale and Calab Rigdon both scored a rushing touchdown. Carnevale had 16 carries for 65 yards while Rigdon added 20 on nine attempts. Defensively, senior defensive lineman Cameron Cartwright had 12 tackles. Holdyn Freeman had four tackles, including a sack, and a fumble recovery.
PENN YAN/DUNDEE (1-3) 35
BATH-HAVERLING (4-0) 38
Justin Yehl led a balanced Bath-Haverling offense with 65 passing yards and a pair of touchdown connections to Anthony Brotz, Jr. Brotz added 94 yards and a 75-yard score through the trenches. The 5-foot-7 receiver had five tackles and snagged a pair of interceptions of defense as well. Senior running back Brayden Hess bullied his way to 156 yards and a touchdown on 14 carries. Keian McRae scored a 16-yard rushing touchdown. Senior defensive lineman Joshua Miles led the defense with seven tackles and a forced fumble. Hunter Cupp recovered a fumble and returned the ball 30 yards. For Penn Yan/Dundee, Carter Earl led with 217 passing yards and three touchdowns. The sophomore quarterback added 95 rushing yards on 12 carries as well. Two of Earl's touchdown passes went to Mekhi Mahan, who did damage both in the slot and from the line of scrimmage. The senior fullback hauled in five catches for 123 yards and ran 13 times for 111 more and a touchdown. Mahan led the defense with 12 tackles as well. Damien Snyder was the recipient of Earl's other touchdown pass as part of his three-catch, 39-yard game. Senior running back Kenny Empson scored a rushing touchdown on two carries and 18 yards. Defensively, sophomore linebacker Nick Slavick had 10 tackles. Alexander Foster added a tackle and a fumble recovery.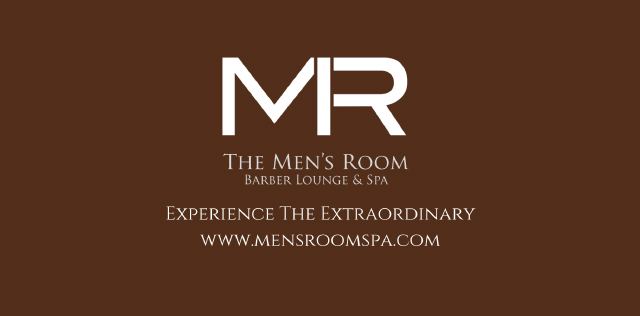 WILSON MAGNET (0-4) 20
CHURCHVILLE-CHILI (1-3) 28
GREECE ATHENA (3-1) 20
GREECE ARCADIA (0-4) 0
BROCKPORT (2-2) 6
SPENCERPORT (4-0) 35
WATERLOO (4-0) 14
MYNDERSE (0-2) 12
WAYLAND-COHOCTON (0-2)
MARCUS WHITMAN/BLOOMFIELD (1-2)
To report scores, please email photos of that night's scorebook pages to scores.pickinsplinters@gmail.com.