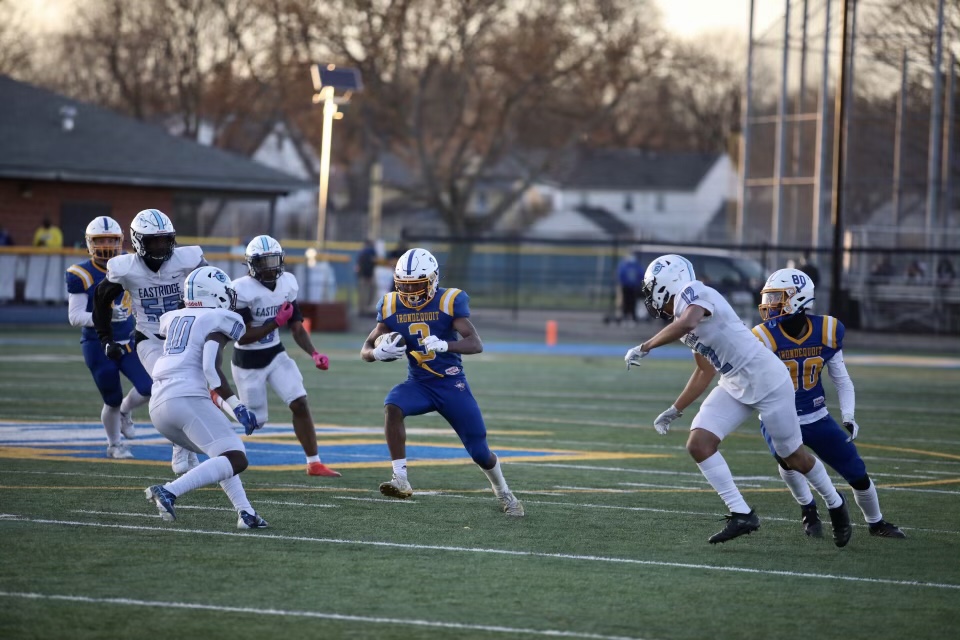 By CHUCKIE MAGGIO
Rivalry games like Wednesday night's contest at Irondequoit High entice an entire team to prepare just a bit more. More repetitions, more games of catch, more film study.
Film study, in fact, was the impetus behind a bold onside kick call early in the third quarter of Irondequoit's 20-0 victory over cross-town foe Eastridge. The Eagles had just scored the first points of a game that went over 27 minutes scoreless when Irondequoit employed the strategy and, after Eastridge touched the ball, recovered its own kickoff in enemy territory.
Irondequoit special teams coach Phil Prinzi was the mastermind behind the trick play, which helped the Eagles improve to 4-0.
"(Prinzi) prepares pretty hard and found some holes," Eagles head coach Dan Fichter remarked. "We capitalized."
Irondequoit hadn't capitalized on a 15-play opening drive and turned the ball over twice, both interceptions, in the first half. Eastridge defensive back A'mir Proctor, who later left the game due to injury, recorded his interception in the middle of the field, while Jayden Gamble's red zone pick thwarted a scoring chance before halftime.
Eagles athlete Jaleel Davis threw one of the interceptions but made up for it with two rushing scores in 3:16 to put Irondequoit up 14-0, then picked off Eastridge quarterback Michael Adams with 7:45 remaining.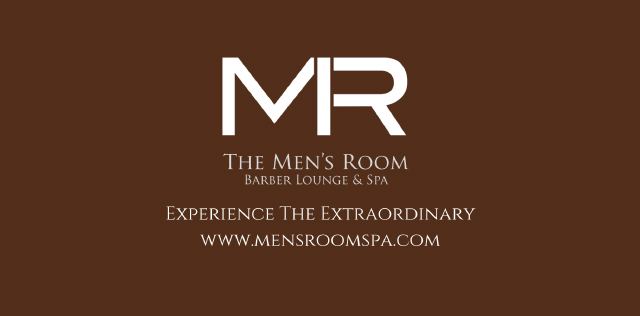 The senior ran 16 times for 71 yards and caught three passes for 38 more. Senior quarterback Nick Calarco set up the second tally on a draw play, rushing for 15 yards to convert on fourth down and three.
"We know that we have potential offensively," Fichter assessed. "It's a matter of getting into our rhythm and finding what's working for that day. Like I said at the end here (in a team huddle), we've got a lot of guys who can contribute. It's a matter of finding the hot hand in the course of a game and it took us a half to find it. Jaleel was the guy."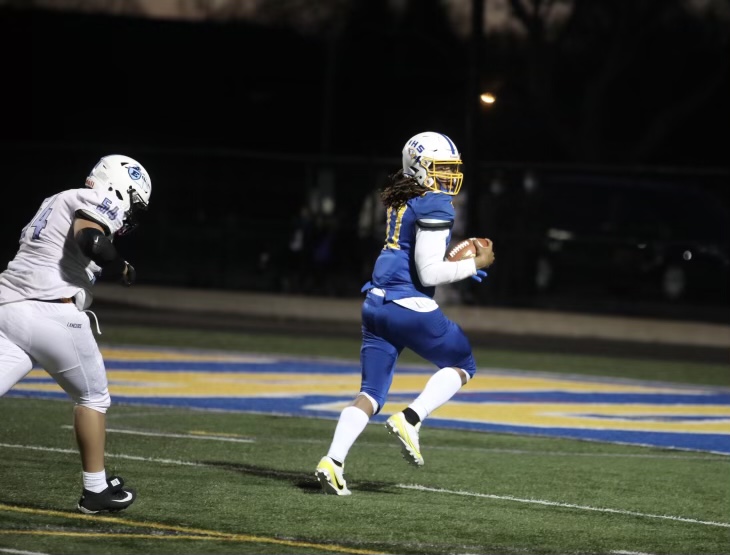 Eastridge scored 42 points last Thursday and counted 14 as its lowest output before Wednesday's shutout. The Lancers, as they did the last two games, struggled with penalties- like an ineligible man downfield infraction that negated a long Darius Poles reception and led to a drive-closing sack two plays later- and missed Proctor's playmaking ability in the second half. Jasson Jobson's team fell to 2-2.
Sumo Harris recorded nine tackles, while Jacob Godfrey and Ronnie Garrow tallied two sacks apiece. Garrow also forced a fumble, made more special by the game being his Senior Night.
"Just in this whole situation of this season," Fichter said, "to shut a team out and to be 4-0, I'm really proud of these kids. They're putting in a great effort."
Davis didn't even know how teammate Erik Barr managed to escape the pocket and run for the exclamation point with 1:31 remaining. But after two quarters with nothing on the scoreboard, Irondequoit put up 20 over 24 second-half minutes.
1:31 remaining: Erik Barr with the exclamation point for Irondequoit. 20-0. @PickinSplinters pic.twitter.com/aTWtTacLQd

— Chuckie Maggio (@chuckiemaggio) April 8, 2021
"It was a slow start," Davis allowed, "but once we got into the game, we started getting our momentum and started doing our thing."