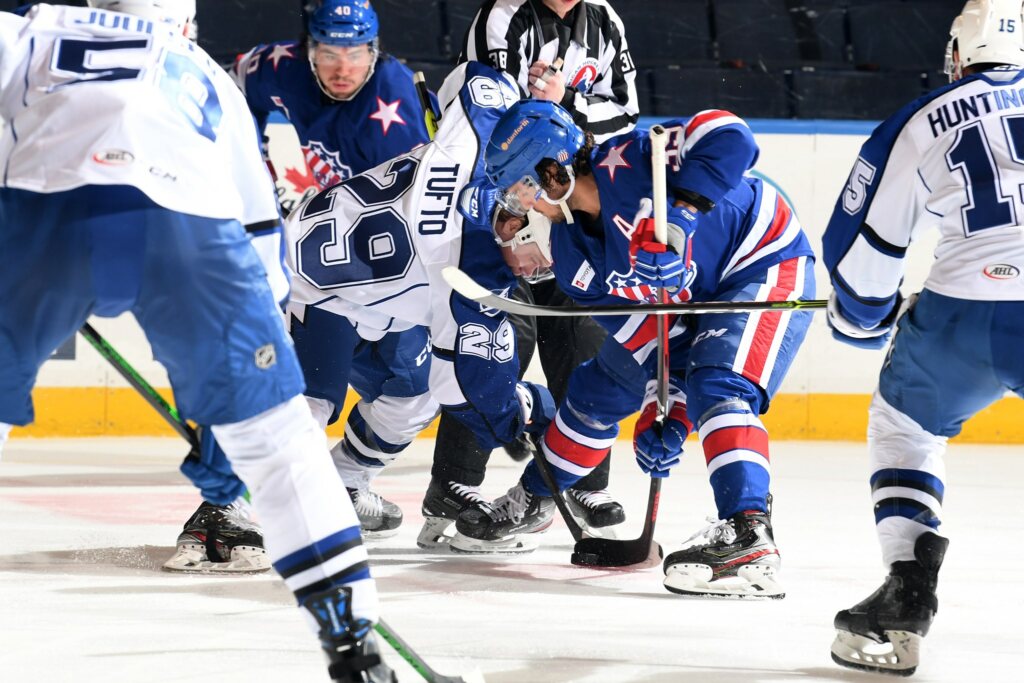 By KEVIN OKLOBZIJA
At West Point, Dominic Franco was a standout scorer, leading the Black Knights in scoring three consecutive seasons.
But life is little different for Franco in the American Hockey League. The Rochester Americans aren't asking him to think offense first. They want him using his 6-foot-5, 218-pound frame to jar bodies and slow the opposition, to be solid in the defensive zone.
The adjustment has been slow and steady, but Franco showed on Wednesday night that there definitely has been significant progress.
He set up the game's first goal by linemate Dalton Smith and played perhaps his best game, though the Amerks lost 4-3 in overtime to the Syracuse Crunch.
Remi Elie and Mattias Samuelsson also scored for the Amerks, who fell to 7-5-2-1 by losing for the fifth time in six games (they did earn points in three of the losses).
Franco's progress transitioning into a different role in the pro game compared to college was one of the bright spots on Wednesday, when the Amerks opened a 2-0 lead in the first eight minutes but couldn't maintain the pace of pressure.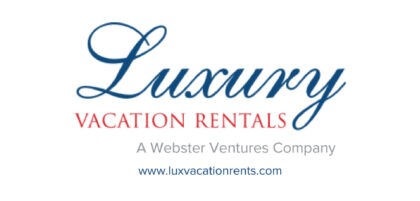 "At Army, he was their top player, their first-line center and now he has to do things that your bottom six forwards have to do," Amerks coach Seth Appert said. "He has to be strong on the puck, he has to be good defensively, he has to be willing to block shots."
Franco is more than willing to do what's asked, but he's not abandoning the game he played at Army in Atlantic Hockey. In nine games, he has three assists.
"Obviously having some success at West Point, I still focus on using my body and a lot of my points and goals and good things in college came from net front so it's easy to lean on those habits I learned in college," the 25-year-old Rhode Island native said.
With his size, playing the body is paramount. But he must do it smartly, according to Appert.
"When you're 6-5 and you're Brett Murray and you're Dom Franco, it is part of the game," Appert said. "But because skating isn't you're greatest strength, you also can be taken out of position when you're trying to run for hits.
"Where we need to use his size is on winning puck battles, playing below the goal line in the offensive zone and then being around the net in the offensive zone. But when he has opportunities to finish checks, we absolutely want him to."
Unlike the previous three home games, and four of the past five games, the Amerks stormed out of the gate, opening a 2-0 lead in the first 7:32 on goals by Smith and Elie, but eventually ended up losers as Alex Barre-Boulet scored 1:37 into overtime.
Franco triggered the Amerks fast start, setting up Smith for a goal 5:52 into the game. -break two-on-one, converting a perfect centering pass from Franco for his first goal – and point – of the season.
Franco charged up the left wing, banked a pass off the board to himself to get past defenseman Noah Juulsen and then found Smith in the slot.
"That was all Franco," Smith said. "I was right place at the right time."
Said Appert: "He ended up making a real smart play. He didn't have anything so instead of trying to do something that was outside his skillset, he played the puck past an opponent and then he won a race and his skill took over and he made a heck of a pass."
Elie scored his fourth goal 1:40 later while on his knees. Crunch defenseman Devante Stephens mishandled the puck just above the hash marks in the Syracuse zone and Elie snapped it past goalie Samuel Montembeault on the stick side.
But as dominant as the Amerks were for the first 18 minutes, when they outshot Syracuse 13-3, they didn't finish the period well and the Crunch scored with 43.1 seconds left. Boris Katchouk led the rush into the zone and danced around defenseman Casey Fitzgerald above the circle before feeding the puck to the goal mouth, where Mitchell Stephens was positioned to steer it past goalie Ukko-Pekka Luukkonen.
"I thought we gave them one at the end of the first period; that was a mistake by us," Appert said.
The Crunch scored another last-minute goal in the second period, tying the score at 2-2 during a power play with 54.7 seconds remaining. Mitchell Stephens darted down the right-wing boards off the rush before passing into the slot to Taylor Raddysh, who quickly fired a shot in off the right post.
"We almost go through the second," Appert said, "but you're not going to dominate a team as good as they are for 60 minutes."
Alex Green put Syracuse ahead only 44 seconds into the third period with a rebound goal. He initially set up Katchouk well to the left of the net for a one-timed redirection. Luukkonen read the play well and stopped Katchouk's shot but the rebound caromed high into the left circle and Green had an empty net for his first goal of the season.
Samuelsson tied it at 8:03 when his wrister from the left point eluded a partially screened Montembeault after Brandon Biro weaved out of the left corner to set him up.
"Biro made a nice play and I'm just doing my job, putting it on net, and there's guy all around the net creating chaos and it hit something in front," Samuelsson said.