NEWARK (1-2) 9
PALMYRA-MACEDON (2-1) 17
Sage Hunter brought in six catches for 69 yards and two touchdowns to help Pal-Mac overtake Newark at home. Ivan Reynolds-Diaz boosted the Red Raider offense with 56 yards on 12 carries. Defensively, he made 12 total tackles, five coming on a solo effort. Riley Belanger made seven tackles including one for a loss. Brenden Moquin made his second of two field goals to start the season. This one coming from 28 yards out.

WEBSTER SCHROEDER (0-3) 13
RUSH-HENRIETTA (2-1) 41
After a fumble on the ensuing kickoff, the Royal Comets needed two plays, both from Scott. He scored on a 20-yard run. READ MORE.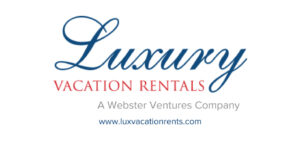 PEMBROKE (2-1) 18
RED JACKET (3-0) 68
Logan Keifer scored six first half touchdowns to lead Red Jacket to its third straight victory with 50-plus points scored. He finished the game with 478 yards on 19 carries. Keifer's touchdowns came on runs of 65, 25, 39, 58, 57 and 18, respectively. Parker Moore followed with 125 yards and two touchdowns on the ground. Kyle Damore also tossed a 19-yard touchdown to Daltyn Hanline. Red Jacket possessed a 62-6 lead by halftime. The defense was led by Ethan Lenney who compiled five tackles, a sack and a fumble recovery. Andrew Damore and Rowan Moore finished with a sack apiece. Mason Pollot and Matt Allen each corralled a loose ball as well. For Pembroke, Tyson Totten scored two of the team's three touchdowns and ran for 122 yards on nine carries. He made three catches with a 49-yard touchdown in the first quarter. The freshman's second touchdown came on a 78-yard run in the fourth. On defense, Totten had five sacks and forced a fumble in which he recovered. Quarterback, Dakota vonKramer was 3-for-3 with 33 yards and a touchdown. Keith Neureuter was on the receiving end of the 36-yard score. Giovanni Smart also had five tackles for Pembroke.

CUBA-RUSHFORD (0-2) 7
GENESEO/MOUNT MORRIS (2-1) 28