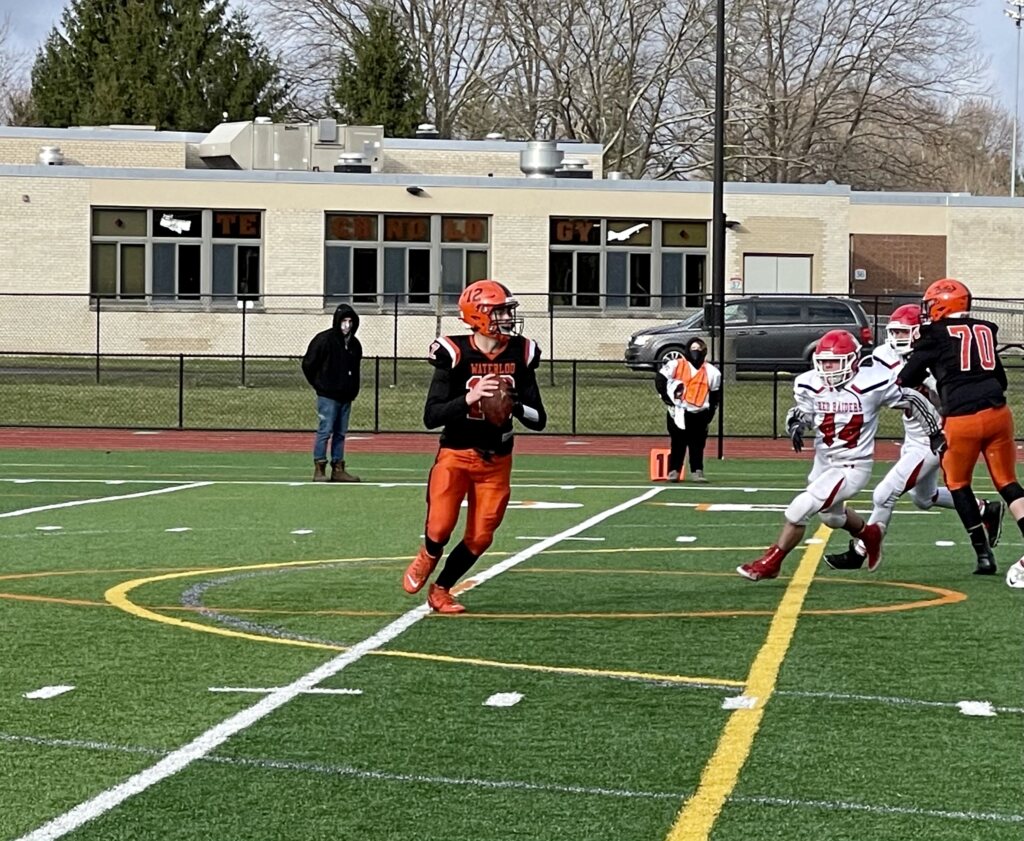 By PAUL GOTHAM
WATERLOO, N.Y. — Midway through the third quarter of Thursday's Class C football game, Kyle Slywka took a pitch from quarterback Brian Oddi and broke left before setting up to throw. The senior missed his mark downfield in trying to connect with younger brother, Nolan.
Two plays later, the Waterloo Indians used that same halfback option. This time the result was different. Nolan Slywka ran under his brother's pass for a 62-yard touchdown.
Fitting on a day that the Waterloo football team was not to be denied.
Oddi threw three touchdowns, and Kyle Slywka scored twice along with his pass for a score as Waterloo erased an early deficit to remain undefeated with a 36-19 victory over Hornell at Tom Coughlin Stadium.
"We've got some seniors who have been playing football a long time," said Waterloo head coach Tyrone Thomas.  "I wish I could take credit for it, but there are some talented guys here. They come to work every week and they're making it nice and easy."
Oddi completed 14-of-21 passes for 243 yards. The senior signal caller connected on a 43-yard strike with Devin Felber for Waterloo's first touchdown of the game and completed a 42-yard touchdown pass to Nolan Slywka to give Waterloo a 22-12 lead early in the third quarter.
Brian Oddi steps up in the pocket and hits Nolan Slywka on a 42-yard strike. 2-pt conversion is good. 6:58 to go in the third @WaterlooAD 22 @hornellfootball 12 pic.twitter.com/lxLdNutNUh

— Paul Gotham (@PickinSplinters) April 1, 2021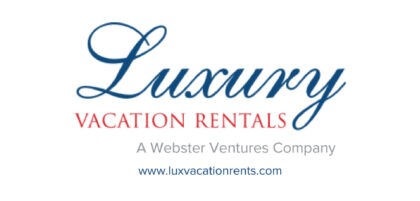 "We talked about it a little at half and said 'hey, they're trying to blitz us a lot,' " Thomas said. " 'We need to get the ball out and spread them out a little bit and see if we could open up our air game a little bit.' That seemed to soften it up a little bit."
Oddi capped his performance with a 55-yard pass Kyle Slywka for the final Waterloo score of the day.
"They were starting to press up a little bit because we were running a lot in the first half when the weather wasn't so great," Oddi said. "We have a lot of talented guys on this team. We can burn them over the top, so that's what we wanted to do in the second half. That worked out for us."
Hornell's Brennan Khork finished a 10-play opening drive with a touchdown from six yards out. After a two-point conversion failed, the Red Raiders led 6-0.
Khork scored again from six yards, this time to end a 15-play drive. Hornell led 12-6 with 11:57 to go in the first half.
Brennan Khork caps a 14-play drive with a 6-yard rush. PAT is no good. @hornellfootball 12 @WaterlooAD 6 pic.twitter.com/01UYOrq6vl

— Paul Gotham (@PickinSplinters) April 1, 2021
"We were having some problems with that option a little bit," Thomas said of the Hornell offense. "The quarterback (Dominic Nasca) was keeping it. We were missing tackles. Things we got to work on and clean up."
Kyle Slywka gets around and goes 51 yards. 2-pt conversion is good. @WaterlooAD 14 @hornellfootball pic.twitter.com/0MfpuL4wGV

— Paul Gotham (@PickinSplinters) April 1, 2021
Kyle Slywka broke a 51-yard touchdown on the ensuing drive to give Waterloo a 14-12 lead.  The Indians went on to score 30 straight points including the halfback option from Slywka to Slywka.
"We had better blocking the second time," Oddi said of the play. "Everything just kinda clicked. Nolan is a really good, young receiver. Kyle has got a cannon for a running back. He just chucked it up. Brother connection. It makes things happen."
Zach Tomkins made 21 tackles including three for a loss to lead a Waterloo defense that kept the Red Raiders off the scoreboard for 35-plus minutes.  Oddi accounted for 11 tackles. Dylan Amidon made eight tackles. Felber had six tackles including two for a loss.
The win was the first in Waterloo program history over Hornell.
Kyle Slywka coming at you. pic.twitter.com/WgNEXV5PMt

— Paul Gotham (@PickinSplinters) April 1, 2021
Waterloo (3-0) travels to play at Mynderse next Wednesday. Hornell (1-2) will play at Dansville also next Wednesday.