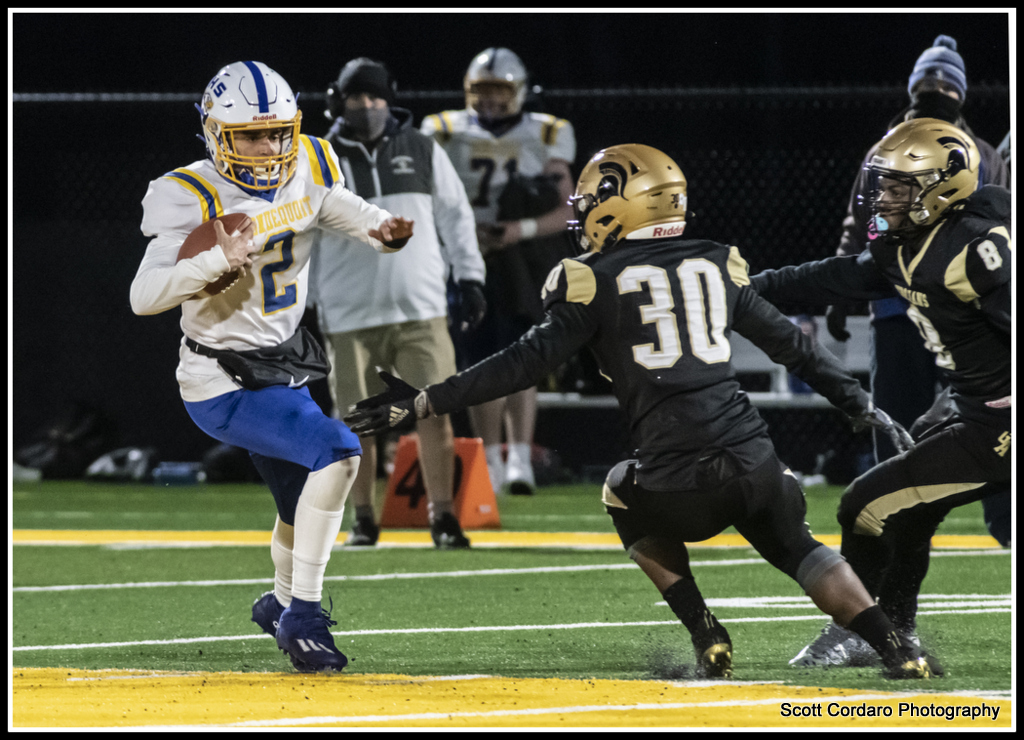 By JOHN LIKANJE
Coming into Thursday night's contest, the narrative about Irondequoit was its offense scoring 98 points through two games. This time, it was all about the clutch defense. The Eagles forced three consecutive turnovers to hold off Greece Athena, 21-19, in a duel between undefeated Class A squads.
All three turnovers were forced by three different players – Corey Freeman, Connor Gresens and Nori Murray. First was Murray. Holding on to a slim lead at their five-yard line, the senior defensive back snatched an interception in the end zone to stamp the momentum of a Trojans squad which had just scored an 80-yard touchdown and recovered a fumble on a punt return.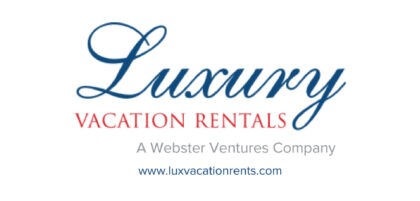 Next was Gresens. After the Eagles' offense failed to capitalize and the Trojans took over 47 yards from the house, the sophomore linebacker recovered a fumble on the third play of the drive.
Finally, Freeman made the biggest play of the game for the Eagles – an interception at the 27-yard line of their own territory and his second of the contest. This not only came off a Trojans' forced turnover, but it assisted the offense in burning the clock on back-to-back drives, including the last six minutes of the match.
VIEW MORE SCOTT CORDARO PHOTOS HERE.
Overall, the Eagles accumulated six takeaways, including a 21-yard pick-six by senior defensive back Jaleel Davis for a 14-0 lead in the second quarter.
Another one of our playmakers does his thing. Jaleel Davis with a 21-yard interception return for the touchdown!!

But Athena answers with a kickoff return for the TD, 14-6 IHS leads. pic.twitter.com/jR59PhwFLK

— Irondequoit Eagles (@WIEagles) April 1, 2021
Nicholas Calarco led the offense once again with a pair of touchdowns. The senior quarterback bullied his way into the end zone for a three-yard score on the game's opening drive. Then Calarco found senior wide receiver Darius Turner for a 35-yard catch-and-run to take a 21-12 advantage into halftime. Calarco has compiled eight touchdowns through three games – six through the air and two on the ground.
Jamiere Munson scored all three touchdowns at all three levels for Greece Athena. The junior wide receiver took a punt return 80 yards to the house to put the Trojans on the board. Munson brought his squad within two points with a 43-yard run from the line of scrimmage. Finally, the 5-foot-9 receiver scored another 80-yard touchdown on a catch-and-run courtesy of freshman quarterback Jayden Rapp.
Both teams' next game are Wednesday at 6 p.m. Irondequoit (3-0) travels back home to take on Eastridge. Greece Athena (2-1) will go back on the road for a crosstown matchup with Greece Arcadia.