By PAUL GOTHAM
HILTON, N.Y. — For the first 24 minutes of game action Saturday evening, the offense of the Hilton football team had little to show for its efforts. Gaining more than 140 yards and 11 first downs on 35 plays, the only points the Cadets put on the scoreboard came from their defense.
A trio of turnovers proved to be Hilton's undoing heading into halftime.
Hilton's offense, though, proved its worth in the third and fourth quarters.
"Things weren't going well for us," Hilton head coach Rich Lipani said. "We fought and fought until something finally came through for us."
Dontae Valion scored a pair of touchdowns, and Jason Bedford added another as Hilton finished the game with 14 unanswered points to defeat Rush-Henrietta, 26-13.
"Coach told us to keep our heads up and that's what we did," said Valion whose catch in the end zone on a fourth down play proved to be the game winner. "That's how we got the win today."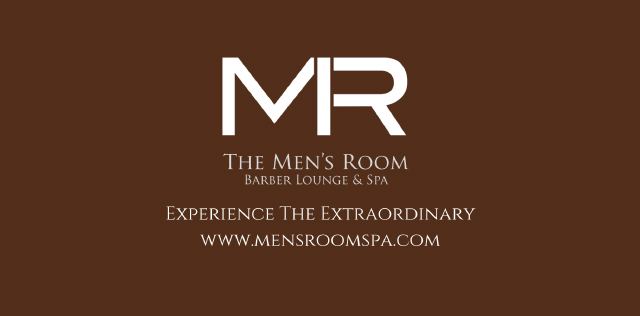 After a false start penalty pushed the Cadets back to the 14-yard line, quarterback Landon Ciliberto hit Valion in the corner of the end zone.
"Honestly, I didn't think I was going to catch the ball," the senior flanker said. "I ran the route and beat the defender with a slant."
The touchdown capped a 12-play drive that covered 80 yards over nearly six-and-a-half minutes of game time.
Ciliberto connected with Carter Clark on the two-point conversion for a lead that the Cadets did not surrender at 20-13.
"We were just trying to let our best athlete go one-on-one and see what happens," Lipani said of the touchdown. "That's basically what it was. He ran a good route, and our kid threw a good ball. We'll take it."
Fourth and 6 from the 14, Landon Ciliberto to Dontae Valion for the TD. 2-pt. conversion is good. 5:34 to go @HiltonCadets 20 @RushAthletics 13 pic.twitter.com/xDielSjemz

— Paul Gotham (@PickinSplinters) March 28, 2021
After Hilton's defense stopped Rush-Henrietta on the ensuing drive, the Cadets marched 53 yards for the final score of the game.
"We hope to keep pounding other teams and wear them down a little bit," Lipani noted. "I think it did the last two drives. They were getting gassed and we were kinda picking up steam a little bit. Instead of five or six yards, we were turning in 11 or 12-yard gains."
Bedford, who finished the night with 219 yards on 38 carries, did all the work on the final drive with rushes of 11, 16 and 10 yards before scoring from 16 yards out.
With 4:06 on the clock, @HiltonCadets took possession at R-H 47, 4 plays later Jason Bedford makes it a 2-score game. Hilton 26-13. Bedford rushed for all 47 on the drive. pic.twitter.com/qAqlC8yXTZ

— Paul Gotham (@PickinSplinters) March 28, 2021
"In the second half, our offensive line got off the ball better," Lipani explained. "We were able to control the line of scrimmage and our backs started hanging on to the football. Things worked out for us. Defense made a couple big stops and it worked out."
Hilton's line did have success in the first half. On their opening drive, the Cadets went 49 yards over 12 plays before the drive stalled with a fumble on Rush-Henrietta's 23-yard line.
Hilton went 77 yards on 15 plays before another fumble, this one on the one-yard line, ended the Cadets' next possession
A Jamari Johnson 30-yard pass to Gabriel Wright gave R-H a 7-0 lead before the end of the first quarter.
First down from the 30, Jamari Johnson hits Gabe Wright for the TD. 5-play drive goes 73 yards. @RushAthletics 7-0 pic.twitter.com/rm7UoUvIeH

— Paul Gotham (@PickinSplinters) March 27, 2021
The Royal Comets looked to add to their momentum after the goal-line stop, but Jacob Soricone intercepted a Johnson pass and returned it 15 yards for a touchdown.
The extra-point attempt hit the upright and Hilton trailed 7-6.
"He did the same thing last week," Lipani said referring to the senior defensive back who returned a fumble for a touchdown in Hilton's 13-7 win over Pittsford. "He helped turn that game around as he did this one."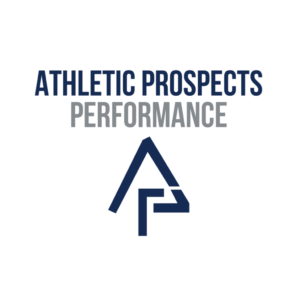 Valion scored on a rush from 19 yards out to give Hilton a 12-7 lead with 4:45 remaining in the third quarter.
Jayden Scott capped an 11-play Rush drive with a touchdown from two yards out to give the Royal Comets a 13-12 lead with :06 seconds remaining in the third quarter.
Jayden Scott caps an 11-play, 61-yard drive. PAT is no good. Going to the 4th @RushAthletics 13 @HiltonCadets 12 pic.twitter.com/8NQupIRzGG

— Paul Gotham (@PickinSplinters) March 27, 2021
R-H ran just nine plays in the fourth quarter over two drives picking up one first down.
"It's a great feeling; I'll tell you that," Valion said. "Last game we faced adversity being down seven-zip before halftime. We just kept our heads up and kept going. It's great, but it's not over yet."
Valion finished with 81 yards on 12 carries. Ciliberto completed 4-of-9 passes for 57 yards.
Second down from the 19, Dontae Valion gives @HiltonCadets their first lead of the night. 2-point try is stopped. 4:45 to go in the third Cadets 12-7 pic.twitter.com/Lv0t6dRx9K

— Paul Gotham (@PickinSplinters) March 27, 2021
Bedford led the Hilton defense with seven tackles. Joshua Graham had six tackles.
Hilton (2-0) will meet Victor (2-0) in a battle on undefeated teams. The Blue Devils beat Fairport, Saturday afternoon.
"Hopefully, we can wear some teams down," Lipani stated.  "Who knows. Maybe next week, we'll be the one getting worn down. We're going to keep pounding away. Two weeks in a row we found ways to win. Happy to be two-and-O."