WEBSTER THOMAS (1-1) 0
BRIGHTON (2-0) 38
The ground-and-pound Bruins ran over Webster Thomas on Friday, 38-0. READ MORE.
EAST (1-1) 32
EASTRIDGE (1-1) 14
East led wire-to-wire at Lancer Stadium, jumping to a 13-0 first quarter lead and shutting out the Lancers in the third quarter. READ MORE.
GREECE ATHENA (2-0) 27
GREECE OLYMPIA/ODYSSEY (0-2) 14
Jamiere Munson wore a fresh pair of gloves Friday night. It won't be the last time the Greece Athena Trojan dons the new gear. Munson finished with a touchdown reception to go with a trio of drive-ending plays on the defensive end. Jayden Rapp hit Munson out of the backfield on the first play from scrimmage of the third quarter. Munson scampered down the sideline 58 yards for a touchdown. READ MORE.
GREECE ARCADIA (0-2) 6
IRONDEQUOIT (2-0) 49
Nicholas Calarco scored three first-half touchdowns for the second straight game as Irondequoit took down Greece Arcadia, 49-6, and opened the season with back-to-back blowout victories. READ MORE.
LETCHWORTH/WARSAW (0-2) 14
DANSVILLE (1-1) 28
Billy Barrett accumulated four touchdowns as Dansville rebounded from a season-opening shutout loss last Friday. The senior quarterback threw two red zone passes to his junior wide receivers, Andrew Morrow and Evan Pruonto. Pruonto's reception was six yards and Morrow's three. Barrett rushed for his other two touchdowns as he compiled 71 yards through the trenches. The senior quarterback contributed on defense as well with four tackles and a sack. Ryan Carnevale led the ground game with 27 carries and 81 rushing yards. The senior tailback chipped in four tackles as well. Pruonto followed up with 66 yards on eight attempts and led the defense with five tackles, a sack and a blocked punt.
LEROY (2-0) 20
ATTICA (1-1) 0
Alex Panepento added two touchdowns to lead LeRoy to its second straight shutout victory. The senior quarterback completed 7-of-13 passes for 73 yards and a touchdown pass to Nate Andrews. Panepento scrambled for 64 rushing yards and a score as well. Sophomore tailback Jack Tonzi added a rushing touchdown of his own. For Attica, senior linebacker Zachary Strzelec led with 11 tackles. Lucas Johnson had 10 tackles and Jeremiah Donohue nine.
EAST ROCHESTER/GANANDA (0-2) 6
BATH-HAVERLING (2-0) 30
Junior runner Damien Hall dashed for 73 yards and two touchdowns on nine carries as Bath-Haverling won its home opener. Keian McRae led the ground game with 12 carries and 176 yards. Senior running back Brayden Hess finished with 104 yards on nine attempts. Sophomore quarterback Justin Yehl went 4-of-4 for 102 passing yards and rushed for a touchdown. The Rams accumulated 483 total yards of offense. Senior linebacker Owen Eggleston led the defense with three tackles for a loss and a fumble recovery. For East Rochester/Gananda, junior quarterback Dion Mather connected with Manuel Sepulveda for a 56-yard touchdown in the second quarter. Mather completed 11-of-20 passes for 134 yards. Sepulveda hauled in four catches for 67 yards. Gerald Brongo caught three balls for 51 yards. Junior linebacker Adrian Letta led the defense with two tackles.
UPREP (2-0) 40
WILSON MAGNET (0-2) 0
Raykim Chenier and Clyde Davis, Jr. both recorded two touchdowns as UPrep rolled to its second straight shutout victory. Chenier led the offense with 115 rushing yards and a pair of scores on 10 carries. Davis completed 6-of-12 passes for 65 yards and threw a touchdown to Jordan Jackson and Scott Parr. Jackson and Jordan both finished with 32 receiving yards. Sophomore running back Christopher Jean added three carries for 45 yards and a touchdown. RaeJougn Yeomas ran for 31 yards on five attempts and led the defense with nine tackles. Brandon Lucas, Jr. had eight tackles and Sharod Watkins seven.
PENN YAN/DUNDEE (0-2) 21
WATERLOO (2-0) 36
Brian Oddi hurled four touchdowns as Waterloo pulled away for its second straight win to open the season. The senior quarterback split his touchdown passes between Devin Felber and Kyle Slywka. Overall, Oddi went 13-of-17 for 312 yards from the pocket. Slywka was a dual threat with 140 receiving yards and 46 rushing yards. Felber followed up with 131 receiving yards of his own. For Penn Yan/Dundee, Mekhi Mahan accumulated 19 carries, 115 yards and a pair of touchdowns. The senior running back led the defense with seven tackles and a fumble recovery as well. Sophomore quarterback Carter Earl completed 13-of-23 passes for 94 yards and connected with Kyler Lloyd on a touchdown. Senior wide receiver Julien Miller hauled in four balls for 36 yards. Mason Petersen and Nick Slavick both had six tackles. Jakson Jones snagged an interception.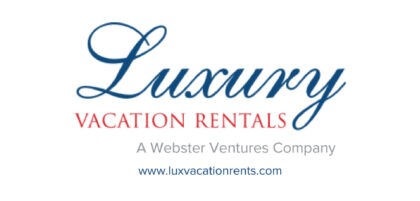 SPENCERPORT (2-0) 34
CHURCHVILLE-CHILI (0-2) 6
BROCKPORT (1-1) 36
GATES-CHILI (0-2) 14
PENFIELD (0-2) 7
CANANDAIGUA (2-0) 35
WELLSVILLE (0-2) 12
MARCUS WHITMAN/BLOOMFIELD (1-1) 33
LIVONIA (2-0) 47
HORNELL (1-1) 6
To report scores, please email photos of that night's scorebook pages to scores.pickinsplinters@gmail.com.