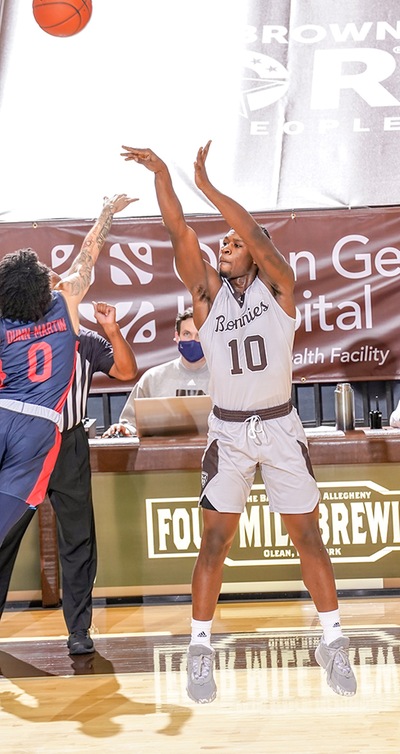 By CHUCKIE MAGGIO
St. Bonaventure sophomore guard Alejandro Vasquez is joining Jalen Shaw in the transfer portal, as first reported by Verbal Commits.
Vasquez, a Queens native who started eight of his 52 games as a Bonnie, averaged over 13 minutes a game this season. He scored 5.5 points per game, shooting 37 percent from the field and 36 percent from 3-point range.
Vasquez's best game in an SBU uniform came against Rutgers on Nov. 16, 2019 in Toronto, when he led all scorers with 20 points on 8-of-12 shooting, including three 3-pointers. He also scored a sophomore season-high 18 points in a Feb. 26 rout of George Washington.
Hailing from the famed Patrick School, NBA star Kyrie Irving's alma mater, Vasquez potentially has three seasons of eligibility remaining.