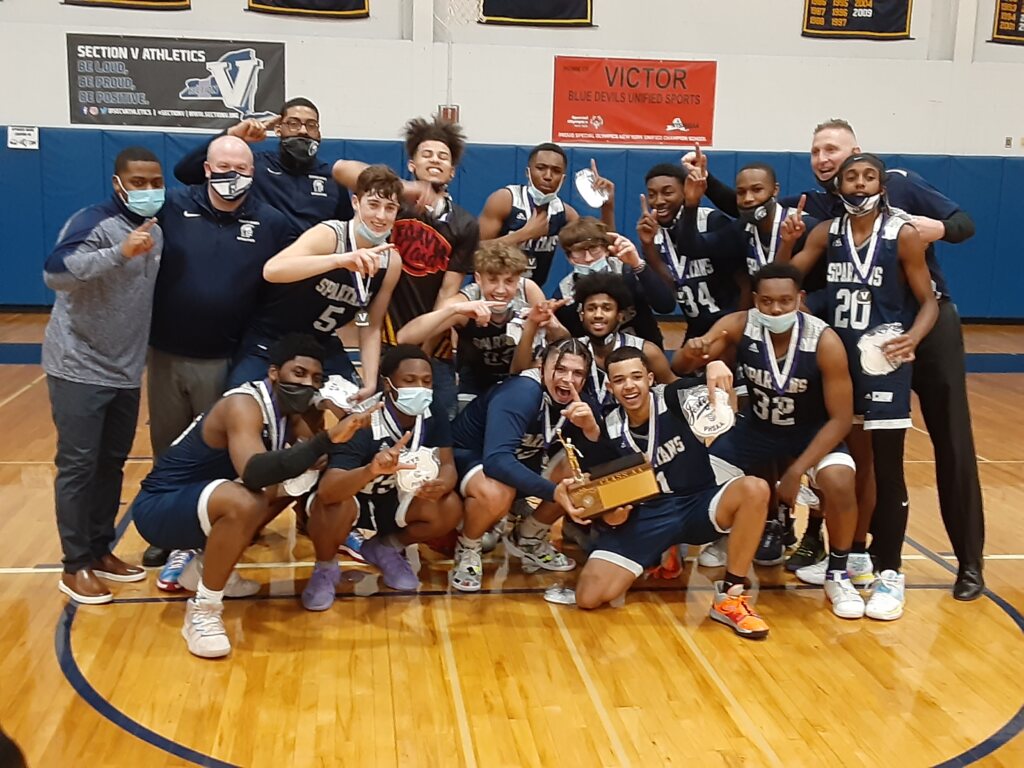 By TIM IRVING
Gates Chili boys basketball team lost their final two regular season games, the second one, after giving up a 12-point lead with five minutes to play against Rush-Henrietta. That loss knocked the Spartans out of the number one seed.
"That loss was the best thing that could've happened to us, it catapulted us in the semifinals and it helped us again tonight," Coach Jeff LaFave said after his Spartans rallied from five points down with two minutes left in regulation and beat Victor in overtime, 71-68, to earn the Class AA boys basketball title, their first since 2009.
Devon Payton's jumper got a soft bounce and dropped with 21.1 seconds left in the extra time to give the Spartans the three-point lead. The senior then hounded Chase Dickens on defense, who still managed to get off a good shot for the tie that didn't fall for the Blue Devils.
Payton scored five of the Spartans seven overtime points and at any time during the game, a different Gates player made a big shot.
"I hadn't made a mid-range jumper all day and I knew I had to put the touch on it," Payton said.
The Spartans built a 37-27 lead at the half behind 16 points from Adam Williams.
The Blue Devils then spent the third quarter cutting into it, with junior Phil Nwugwo scoring nine points. Will Tehan scored on a backdoor cut late in third to cut the lead to 47-46 heading to the fourth.
"The first time we played them, we had an 11-point lead and they came out in the third quarter and punched us in the face and they did the same thing this time and I got worried," LaFave said.
The Blue Devils went on a 5-0 run to start the fourth before Kobe McCray stuck a three-pointer to slow them down.
Connor Williams dominated on the block for Victor, scoring 20 points in the game and Nwugwo scored 19 of his game-high 23 in the second half and built a 62-57 lead with under two minutes to go.
Adam Williams, who had been held scoreless in the second half, scored on a jumper and then hit a pair of free throws with a minute to play, cutting the lead one before Connor scored again with 38 seconds left.
McCray answered with the front half of a one-and-one but the second shot missed and went out of bounds. After some discussion between the officials, Gates got possession with 16 seconds left.
Adam Williams then drove to the basket and hit a lay-up, tying the game at 64-64.
With 2:25 to play in overtime, Payton scored on a driving lay-up and got fouled for a 69-66 lead.
Connor Williams hit a pair of free throws before Payton's basket iced it.
LaFave said, "When I say it was a complete team effort across the board, it was, everybody chipped in, everybody, including the bus driver."
Aside from Williams, Payton had 13 points, McCray chipped in 15 and Spencer Glenn added 11 points, all three knocking down shots from the outside.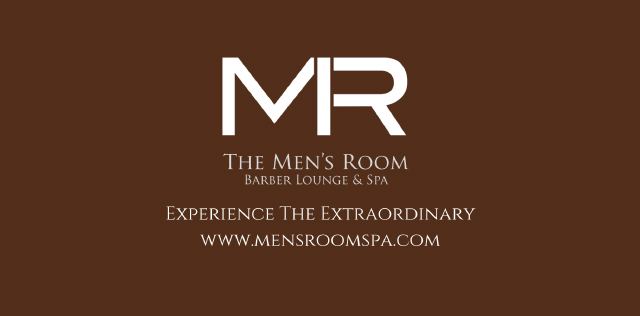 LaFave saying of his championship team, "I have four guys who can score from behind the arc, one of them's 6'8" (Glenn) and one of 'em's 6'4" (Williams). This group will never be replicated, there's was something about this group, never be replicated."
SCORING:
Gates Chili
Devon Payton (13), Kobe McCray (15), Blake Siplin (4), Spencer Glenn (11), Cameron Brown (2), Andrew Newcombe (4), Adam Williams (22).
Victor
Chase Dickens (5), Will Tehan (5), CJ James (15), Phil Nwugwo (23), Connor Williams (20).