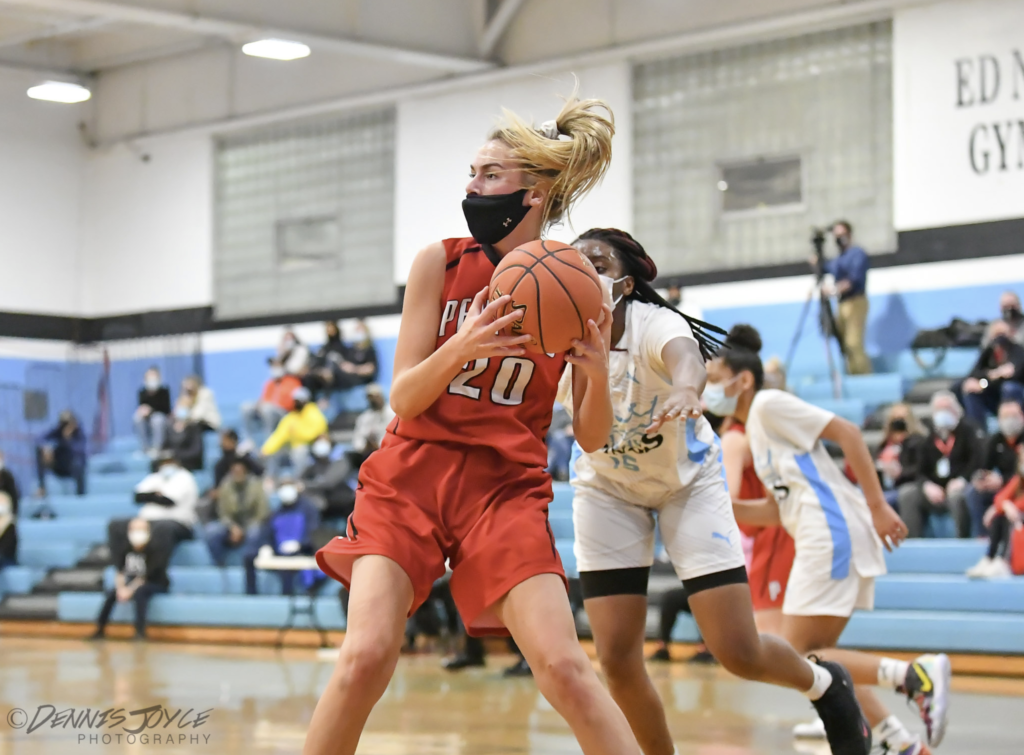 By BILLY HEYEN
ROCHESTER, N.Y. — Nothing about Haley Emmick is loud. Her head coach, Mark Vogt, called her quiet. She doesn't barrel through defenders or swing elbows or scream at her teammates.
Well, there is one thing — Emmick's performance in big games. That's hard to miss.
"She's so competitive and so driven and so focused," Vogt said.
Emmick capped her Penfield basketball career with a Section V Class AA title on Friday night in a 54-51 win over Bishop Kearney. The 6-foot tall Le Moyne lacrosse commit tallied 10 points, 17 rebounds, three assists and two blocks against a talented Bishop Kearney frontcourt. That followed 10 points in the sectional quarterfinal and 22 in the semis to even reach the final before pulling the upset as the sixth seed.
"It was definitely one of the best feelings ever," Emmick said. "It felt really well deserved, and I was really happy for me and my teammates."
MORE: Penfield validates self-belief with Class AA sectional title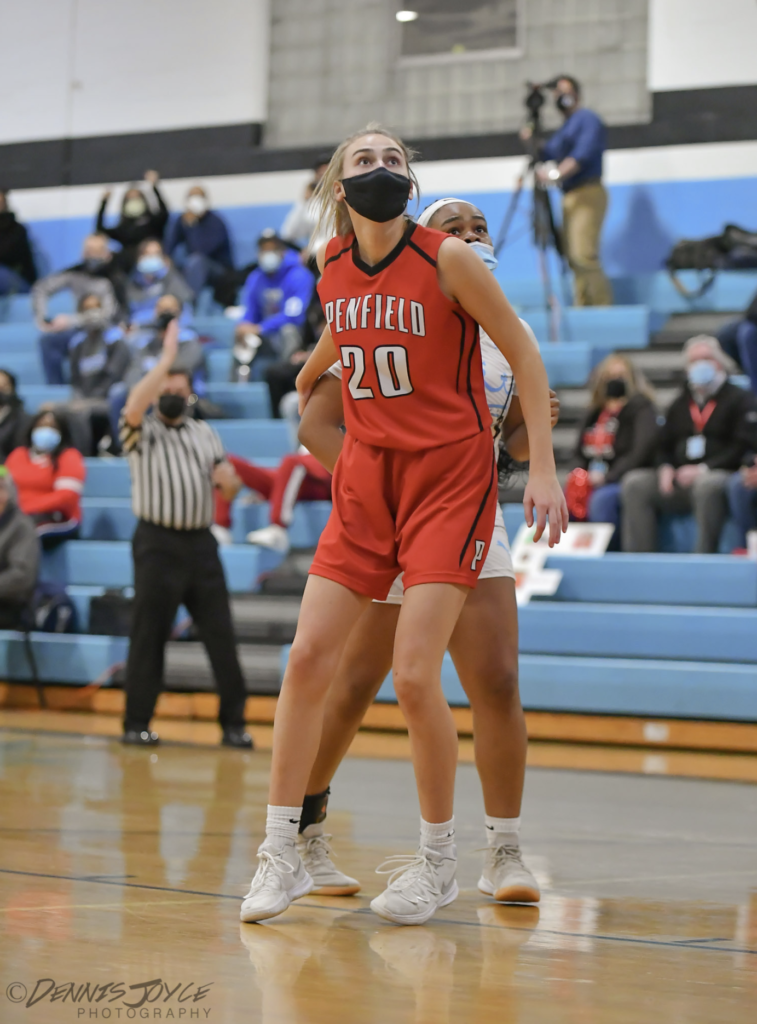 Emmick has been on the Penfield varsity roster since her freshman year, but until this season, she'd never had to be the biggest contributor. Makaila Wilson had that handled in 2017-18, followed by Brianne Moxley the next and Baylee Teal throughout. But Emmick entered the shortened 2021 campaign as Penfield's top returning scorer at about 7.7 points per game.
VIEW MORE DENNIS JOYCE PHOTOS HERE.
Scoring has never been the center of Emmick's game, though. She provides Vogt with a multi-talented high-post player who can pass, shoot and attack the basket when needed. So while it was only natural that Emmick's scoring went up to more than 10 points per game as a senior, there was more to it than that.
Almost every time down the floor this season, Penfield's guards made sure to get Emmick a touch near the elbow. That allows her to face up and find her open teammates, and if the defense doesn't respect her shot, she'll gladly knock it down.
"She's a beast out there," Penfield senior guard Emma Blumenstock said. "She's so good. Haley's such a good athlete. I expected nothing less from her."
Emmick to Faklaris, 31-26 @mvogtpenfield . @PickinSplinters pic.twitter.com/UtYZ9qzaiU

— Billy Heyen (@BillyHeyen) March 13, 2021
Friday night, Emmick's biggest task was the matchup with Kearney senior Taylor Norris, who recently committed to Division I Chicago State. Norris is the best rebounder on the floor in almost every game she plays.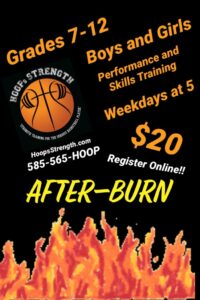 Emmick was up to the challenge, though. When shots went up, she established position and used her long arms to vacuum up most misses. When told after the game that she'd recorded 17 rebounds, Emmick's eyes widened.
"Just crash every rebound, go hard for the ball," Emmick said. "It's what I'm down there to do."
MORE: Sectional final Friday wrap
Emmick also provided timely scoring for Penfield en route to the championship. She opened the contest with a putback on the offensive glass.
Haley Emmick opens the scoring for @mvogtpenfield. @PickinSplinters pic.twitter.com/xUqAYJCkPI

— Billy Heyen (@BillyHeyen) March 13, 2021
Then Emmick began the second half with a long two from the left wing. After Kearney made a comeback push, Emmick finished a left-handed layup off a feed from Blumenstock to put the Patriots up 50-48.
And it was Emmick who stepped to the line with the game tied at 50 and made one shot, then with Penfield up one and drained two more free throws for the final three-point margin.
The only thing Emmick really missed out on Friday night was sectional tournament MVP honors since no all-tournament team was named. But when Penfield posed for photos with the sectional trophy, Emmick stood right at the center of the group with the block in her hands.
Emmick's play had been plenty loud enough.
"This will definitely be one to remember," Emmick said. "I don't think I'll ever forget this."