Marcus Whitman has needed to win a pair of road games over a pair of Wayne County teams to give itself a chance to repeat as Class C1 champions. Avon is coming off a season in which it won the Class B2 title and looking for its second straight. Here's the breakdown:
No. 2 seed AVON BRAVES (11-1/Livingston County Division II) vs. No. 5 seed MARCUS WHITMAN WILDCATS (8-6/Finger Lakes East)
Scoring offense: Avon (66.9 PPG), Marcus Whitman (57.5 PPG)
Scoring defense: Avon (42.4 PPG), Marcus Whitman (55.6 PPG)
Current streak: Avon has 11 consecutive wins since its only loss to Livonia.; Marcus Whitman lost two of three before sectional play, but now has won its last two.
How they got here: Avon snuck past No. 7 Pembroke 58-53 in the quarterfinals. The Braves outlasted No. 3 Canisteo-Greenwood 62-58 in the semifinals.
Marcus Whitman toppled No. 4 Gananda 65-51, then knocked off previously-unbeaten No. 1 Lyons 64-54.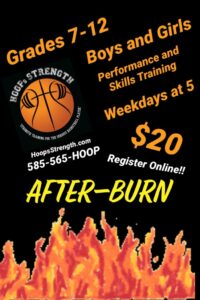 Last time they met: Marcus Whitman defeated Avon 63-51 in the 2019 Class C1 semifinals.
Players to watch for Avon: Zach Colvin Jr. F 20 PPG, 11 RPG and 2 APG; Michael Rowland Fr. G 15 PPG, 4 RPG and 2 APG; Andrew Rowland Jr. G 8 PPG, 5 RPG and 5 APG
Marcus Whitman: Jordan Lahue Sr. G 18 PPG, 5 RPG and 4 APG; Noah Hildreth Sr. G 13 PPG and 4 RPG; Ryan Herod Sr. F 8 PPG and 5 RPG; Aidan Royston Sr. G 7 PPG, 3 RPG and 3 SPG
Coaches: Rob Fries (Avon), Greg O'Connor (Marcus Whitman)
History 101: Avon has won eight sectional titles, including a Class C1 championship in 2009. The Braves won the Class B2 title last year by beating Wayland-Cohocton. Before 2019, Avon hadn't made a sectional final since it reached the Class C1 final in 2013.
Marcus Whitman is looking to defend its Class C1 title, which it won last year by beating Red Jacket. The Wildcats then lost to Caledonia-Mumford in the Section V Class C regional qualifier. Marcus Whitman also lost in the Class C1 title game in 2019, which was its first appearance since 1987.
The Class C1 championship will be up on Saturday, March 13 at 4 p.m. at Avon.