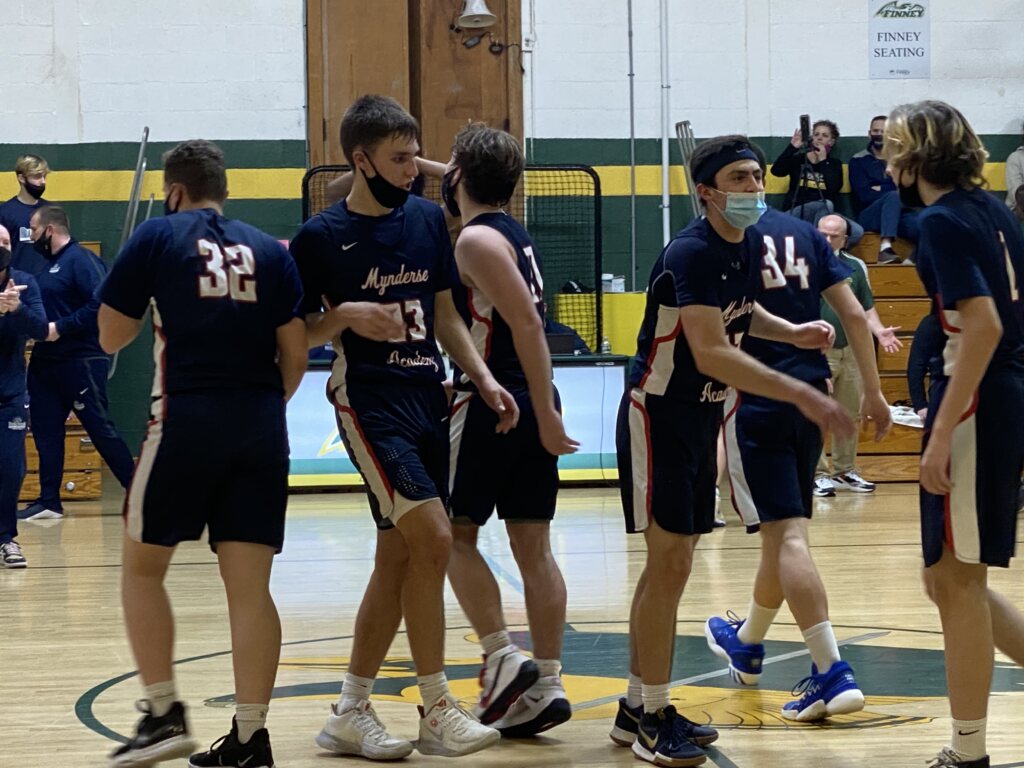 By CHUCKIE MAGGIO
Markus Robinson crouched at the free throw line, watching Mynderse players check out to an uproarious traveling crowd. Robinson, C.G. Finney's sophomore star, scored 39 points to lead all scorers but was upstaged by his opponent's 3-point barrage.
Mynderse scored its first seven baskets from behind the 3-point line, jumped out to a 21-9 lead and never looked back in the Section V Class B2 boys semifinal round. The Blue Devils, who made 17 3-point baskets total, defeated Finney 94-75 to advance to Friday's final against Northstar Christian.
Junior Troy Kabat and senior Jared King combined for 52 points, including 14 3-pointers, to lead the Blue Devils. Kabat got into an early groove, scoring 14 first-quarter points from the wing. The opening quarter ending did not deter the offense, as Mynderse opened the second on an 8-0 run with King draining two 3s.
The Blue Devils scored 54 first-half points and didn't let their advantage dip lower than 25 points until the waning moments of the game, when the starters' nights were finished. Winners of three of their last four contests, they're playing less like a No. 6 seed and more like a team that has vanquished teams with combined 23-3 records this tournament.
"We have the talent," Blue Devils coach Prayne Pat remarked. "We have the shooters and we have the basketball players. We can do that; we are capable of that. We just, we struggled.
"It was a strange year. A lot of games in a little bit of time, not enough time to practice and gel and bond as a team but tonight we just gelled. Everything went our way and we were lucky, because we just beat a really good team."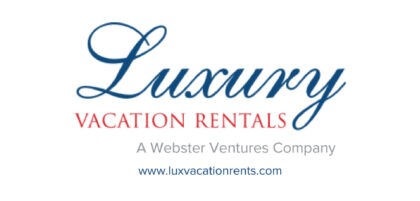 Matt Magliato scored 18 points on six 3-pointers for the Falcons, shouldering some of the offensive load for Robinson. But Mynderse benefitted from Finney turnovers to score easy transition layups and extend the lead further.
"We don't have the biggest kids in the world. We've gotta make up for it with smarts and effort," Pat said. "And that's what we did. We've got some smart kids that really poured their heart out, and that's what you see when you see those steals in the full court."
The Blue Devils have yet to play Northstar, the No. 1 seed, in this abbreviated season. But Pat is confident in his team's ability to defeat another higher seed.
"It's huge," he said, "especially with streaming this year, I bet half of Seneca Falls is watching this game right now, proud as heck. I know we're gonna have everybody watching it on Friday night, and we're ready. Right now, we're not afraid of anybody. We can beat anybody."
Mynderse scorers: Kabat 28, King 24, Nick Jones 13, Mike Bogart 7, Jayden Key 7, Sam Lorenzetti 4, Thomas Santana 4, Jake Smith 4, Nick Anderson 2.
Finney scorers: Robinson 39, Magliato 18, Cairo Verges 9, Daniele Rossetti 4, Connor Torrell 3, Nick Pasquantonio 2.