GIRLS
GREECE ODYSSEY (0-9) 68
GREECE OLYMPIA (3-6) 84
Taylor Jung went off for a career-best 51 points to lead Greece Olympia to its first win in the last five games. Jung scored 27 of her 51 points in the second half. The 5-foot-9 senior went 23-for-29 from the charity stripe, made four threes and eight shots from inside the arc. Elazja Miller and Abby Dewar supplemented Jung's scoring with 12 and seven points, respectively. Shania Estrich (5), Macie Vetter (4), Miciyah James (2), Giana Dimora (2) and Tehilyah Murray (1) also scored for the Spartans. Only four players scored for Greece Odyssey, but they all scored at least 15 points. Sienna Tyo led the way with 20 points and Jenayla Hunter followed close behind with 19. Serenity Rodgers and Asia Philip added 15 points apiece for the Leopards.
EASTRIDGE (1-7) 32
CANANDAIGUA (9-1) 55
Mya Herman, Abigail Ceddia and Macy Bacon all netted 12 points for Canandaigua as the Braves won their seventh game in a row. The big three was backed up by eight points from Molly Smith and four from Kayla Taylor. Sohpi LaBarge (2), Kyleigh Chapman (2), Kate Stocker (2) and Brooke Rizzo (1) all aided Canandaigua's offensive effort.
ROCHESTER PREP (0-3) 46
NORTHSTAR CHRISTIAN (5-1) 67
Alayna Garwood's 16-point, 15-rebound double-double helped Northstar Christian get back in the win column after suffering its first defeat of the season in its last time out. In addition to the double-double, Garwood also had five blocks and three steals. Bria Danesi and Breona Jones both outscored Garwood, going for 18 and 17 points, respectively. Danesi also added six boards and five steals, while Jones ripped down five rebounds and grabbed six steals. Deaveon Rhodes also went into double figures for the Knights with 11 points. Molly Livecchi (3) and Amber Eades (2) also scored for Northstar Christian.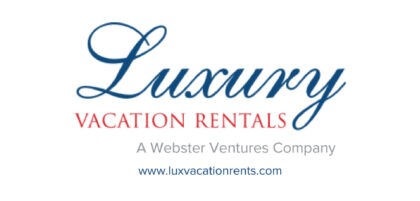 BISHOP KEARNEY (5-0) 73
OUR LADY OF MERCY (7-3) 60
Marianna Freeman and Kaia Goode combined for 52 points lead Bishop Kearney past Our Lady of Mercy for the second time. Freeman was the leading scorer with 27 points, while Goode tallied 25. Freeman made eight twos and Goode knocked down five triples and six free throws. Camille Wright and Caydence Hadley scored nine points apiece and Amaia Jackson added three points for the Kings. Katie Whitaker paced Our Lady of Mercy with 22 points. Libby McDonough netted 14 points and Holly Bagley and Audrey Hintz both finished with 11. Mary Grace McCann's two points were the only other the Monarchs got.
NEWARK (1-10) 22
PENN YAN (7-4) 57
Joddie Decker and Hayley Anderson combined for 32 points for Penn Yan as the Mustangs captured their third win in the last four games. Both players raised their scoring averaged, with Decker netting 17 points (14.0 PPG) and Anderson scoring 15 (13.2 PPG). Jammie Decker and Adriana Rodriquez both scored six points for Penn Yan, while Kaley Griffin and Sierra Harrison finished with four apiece. Lexy Smith (3) and Sam Lane-Tomion (2) rounded out the Mustangs' scoring.
MARCUS WHITMAN (6-3) 30
DUNDEE/BRADFORD (7-1) 32
Kendall Parker scored 10 points for Dundee/Bradford as the Scotsmen rebounded from its first defeat of the season two days ago. Parker also grabbed four steals and dished out three assists. Hallie Knapp cleaned the boards for the victors, grabbing 11 rebounds to go with six points. Kailey Yeoman and Makenzie Cratsley both added six points. Nikki Peterson and Mikayla Schoffner contributed two points apiece for Dundee/Bradford.
RED JACKET (5-5) 53
HONEOYE (3-6) 42
Red Jacket got 10 points from four different players to help the Indians avenge an earlier loss to Honeoye. Emily Record, Olivia Hotchkiss, Natalie Lecceardone and Ashley Reed all hit that mark to combine for 40 of Red Jacket's points. Mary English (8), Isabelle McHugh (4) and Anna Penird (1) rounded out the Indians' scoring.
MIDLAKES (7-3) 26
WATERLOO (11-0) 61
Macy Carr and Giavanna White-Principio combined for 37 points to help Waterloo remain unbeaten. Carr scored 20 of her 94 points this season tonight, while White-Principio netted 17. Morgan Caraballo, McKenzie Barber and Natalie DiSanto all scored five points and Jazzmyn Lewis pitched in four. Kennedy Beniamino (3) and Allie Smith (2) also contributed to the Indians' scoring effort.
GENEVA (2-9) 24
PALMYRA-MACEDON (9-2) 49
BLOOMFIELD (3-6) 33
HAC (4-5) 58
Lily Baughman scored 14 points for Bloomfield in a losing effort. Ashlyn Wright backed Baughman up with eight points of her own, while Payton Stoddard and Maddie Johnston added four points apiece. Jessica Cody (2) and Molly Thompson (1) rounded out the Bombers' scoring.
KESHEQUA (1-8) 22
GENESEO (7-2) 36
Libby Benner had a 14-point, six-rebound performance for Keshequa in a loss. Ava Thayer added four points and five boards. Jade Wolfer and Kelsey Davis scored two points apiece for the Indians. 
AVON (8-1) 53
LIVONIA (6-5) 42
With a chance to improve their seeding position in next week's sectional tournament, the Avon girls' basketball team needed to stop a recent trend. And senior captain Alicia Faville led the way. Faville scored 16 of her game-high 20 points in the second half. READ MORE. 
LETCHWORTH (0-9) 31
WARSAW (3-6) 36
Mackenzie Ryan came two rebounds short of a double-double as Warsaw snapped a four-game skid. Ryan scored 15 points to go with her eight rebounds. Emily Howard added in six points, while Carlee Hunt and Leah O'Geen both had four. Emma Tangeman contributed three points, eight boards and four blocked shots. Mattelyn Heim and Madison Young scored two points apiece to round out the Tigers' scoring.
PERRY (4-5) 34
WAYLAND-COHOCTON (4-5) 20
MOUNT MORRIS (0-9) 33
CALEDONIA-MUMFORD (5-5) 53
Hazell Nickerson and Maddy DeVore both finished with a double-double in Caledonia-Mumford's second win over Mount Morris this season. Nickerson scored 25 points and grabbed 10 boards, while DeVore had 15 points, 10 rebounds and five steals. Ava Amorese added six points and eight assists. Gracie Boudreau (4), Hailey Morin (2) and Marissa Roides (1) rounded out the Red Raiders' scoring.
LEROY (1-8) 20
DANSVILLE (9-0) 76
Five players scored in double figures for Dansville to keep the Mustangs unbeaten. Hannah LaPlant was the only Dansville player to score over 20 points, netting 23 to go with four steals. Madison Lee added 13 points and Abigail Belcher scored 12. Arayana Young scored 11 points, grabbed nine rebounds and nabbed four steals. Erin Patanella finished with 10 points and six boards. Brielle Caruso (3), Cierra Allen (2) and Sidney Stone (1) rounded out the Mustangs' scoring. Bryn Luckey paced LeRoy with six points. Corina Dunn (5), Jennifer Pullyblank (4), Dana Reschke (2), Zharia Newton (2) and Jillian Curtis (1) also scored for the Oatkan Knights.
PAVILION (9-0) 47
YORK (6-3) 29
Karlee Zinkievich has scored at least 19 points in the last three games to keep Pavilion among the ranks of the unbeaten. Zinkievich led the Golden Gophers with 20 points. Lauren Kingsley aided that effort with 16 points of her own. Emily Kingsley (5), Adeline Milligan (2), Kodi Beehler (2) and Shea Amburgey (2) rounded out Pavilion's scoring.
BATH-HAVERLING (4-5) 35
HORNELL (8-3) 61
Meredith Czajkowski and Cadin Taggart both went into double figures in Bath-Haverling's defeat. Czajkowski led the way with 14 points and Taggart netted 10. Keegan Smith (8) and Gillian Oksinski (3) also scored for the Lady Rams.
BYRON-BERGEN (3-6) 24
BATAVIA NOTRE DAME (9-2) 55
ALEXANDER (8-1) 60
KENDALL (3-7) 34
FILLMORE (5-4) 32
WELLSVILLE (8-2) 37
BOLIVAR-RICHBURG (7-2) 54
CUBA-RUSHFORD (1-8) 36
BELFAST (7-3) 35
WHITESVILLE (9-0) 39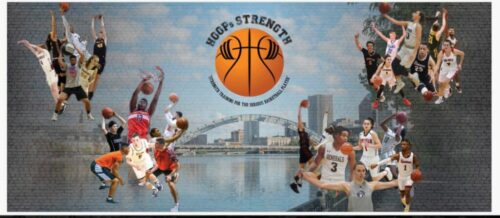 BOYS
NE DOUGLASS (4-5) 45
MONROE (7-2) 53
FRANKLIN (2-8) 47
SCHOOL OF THE ARTS (7-3) 81
Ke'Vion Mitchell and Reggie Smith combined for 27 of the School of the Arts' 44 first-half points, as the Silverhawks jumped out to a 44-23 halftime lead. Mitchell only made a three in the second half to finish with 19 points, but Smith tacked on 11 more after the break to finish with a team-best 23. Ethain Clarke-Desouza's season scoring average dropped with a 15-point performance. Ishnel Gonzales and Keshaun Chatman pitched in six and five points, respectively. Farhan Abdi (4), Aness Jaff (4), Tyree Moore (3), Loral Dillard (2) and Richie Nadal (1) also found the scorebook for the Silverhawks. Jaylin Jordan and Dayvion Scott led Franklin's offensive effort. Jordan netted 13 points and Scott tallied 11. Sha'mere Freeman and Sincere Rivera both scored seven points, while Tyre Jenkins contributed four. Terrell Hall and Juelz Nelson notched two points apiece to round out the Quakers' scoring.
EDISON TECH (1-8) 82
WILSON MAGNET (0-7) 46
Five different players scored in double figures for Edison Tech as the Inventors captured their first win of the season. Four of Edison Tech's eight losses have been by less than 10 points. Mike Morgan was the leading scorer with 18 points, scoring 16 of those in the first half. Marcqell Freeman and Shaheem Ellis Jr. netted 15 points apiece. Chaheim Fowlks pitched in 12 points and Andy Larancuent finished with 10. Alvion Williams (4), Mark Coleman (3), Ta'Jier Orum (3) and Divine Thomas (2) also scored for the Inventors. Zavarius Henry and Derrick Simmons both scored 16 points to pace Wilson Magnet. Joshua Joyce added in 11 points for the Wildcats. Nate Cotton (2), Jayleon Smith (2) and Brandon White (1) rounded out Wilson Magnet's scoring.
WORLD OF INQUIRY (7-3) 72
EARLY COLLEGE (0-9) 35
BROCKPORT (3-7) 74
GREECE ARCADIA (0-9) 63
Vincent Cacia and Gabe Taylor both scored at least 19 points for Greece Arcadia in defeat. Cacia netted 25 points to lead the Titans, while Taylor scored 19. Dana Bolger (6), Ryan Mineo (5), Michael Bolger (5), Nasir Carr (2) and Adam Hurlbutt (1) all pitched in to Greece Arcadia's offensive effort.
EUGENIO MARIA (1-6) 68
C.G. FINNEY (12-2) 83
MCQUAID (6-4) 76
LEADERSHIP (6-3) 80
Leadership came back and held on to beat McQuaid for the second time this season with an 80-76 win. Sean Smith led the Lions with 24 points, while fellow seniors Mo McKinney and Khalid Ortiz-Price joined Smith in double figures with 17 and 14, respectively. In all, seven Leadership seniors scored in a victory that likely secured one more home game for the Lions in the first round of sectionals. READ MORE
UNIVERSITY PREP (4-4) 75
BISHOP KEARNEY (3-9) 73
ROCHESTER PREP (5-5) 66
NORTHSTAR CHRISTIAN (11-1) 76
Turner Harris exploded for 33 points to lead Northstar Christian to its second win in a row. Harris supplemented his scoring with five rebounds and five assists. Ryan Garwood complemented Harris with a 26-point, six-rebound, eight-assist performance of his own. Harris made 13 twos in the game, while Garwood netted five triples. Gage Wheaton (9), Andrew Eschner (4) and Justin Robinson (2) also scored for the Knights. Jaquis Robinson paced Rochester Prep with 19 points. Emmanuel Graham added 17 points for the Tigers, Javier Flowers pitched in 13 and Finesse Simmons added 12. Donya Walton (3) and Jami Walker (2) rounded out Rochester Prep's scoring.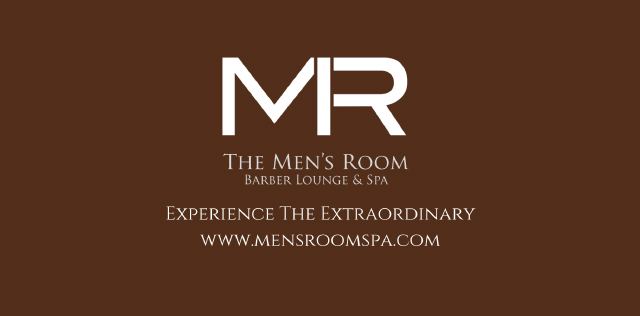 PALMYRA-MACEDON (7-4) 46
GENEVA (8-3) 63
DUNDEE (6-4) 57
MIDLAKES (3-6) 61
HONEOYE (7-3) 45
RED JACKET (5-4) 60
Daltyn Hanline's 16-point performance helped Red Jacket avenge a loss to Honeoye earlier in the season. Andrew DaMore followed Hanline up with 14 points, while Brock Hill added 13. Jack Reynolds led Honeoye with 22 points. Logan Thomas' seven points also aided the Bulldogs' offensive effort.
PENN YAN (3-8) 55
NEWARK (1-10) 50
Griffin Emerson and Mason Kuver combined for 11 of Penn Yan's 17 fourth-quarter points as the Mustangs turned a three-point deficit into a five-point win thanks to a 17-9 fourth quarter. Emerson netted four of his six points in the final frame, while Kuver scored five of his nine. Brigham Hansen led Penn Yan's offensive attack with 26 points, including four makes from behind the arc. Hansen scored 11 points in the first quarter. Max Brodmann (9), Devon Gerhardt (3) and Oliver Connelly (2) also scored for the Mustangs. Jacob Sides and Isaiah Camp paced Newark, scoring 14 and 12 points, respectively. Simon Vermeersch netted six points, while Carter Steve, Brayden Steve and Gabriel Caraballo scored five points apiece. Zachary Herd (2) and Stevie Brown (1) rounded out the Reds' scoring.
MYNDERSE (6-5) 29
WAYNE (11-0) 52
Devon Forrest scored 13 points to lead Wayne to at least a share of its fourth consecutive league title. The Eagles can win the title outright on Friday, when they travel to Newark. Eli Schictel also netted 11 points for Wayne.
WATERLOO (2-9) 49
MARCUS WHITMAN (6-5) 67
Marcus Whitman used a 39-19 first half to roll to its third win in the past four games. Jordan Lahue led the Wildcats with 25 points. Lahue went 6-for-7 from the free throw line. Noah Hildreth added 19 points on five made threes. Ryan Herod's 11 points and Aidan Royston's five represented the only other players to make multiple field goals for Marcus Whitman. Nolan Lee (3), Zack Lovejoy (2) and Carson Miller (2) rounded out the Wildcats' scoring. Waterloo's offense was spearheaded by 16 points from Brian Oddi. Oddi netted four triples in the game. Devin Felber and Julian Pehrson followed that up with 11 points apiece. Nehemiah Williams (4), Kyle Slywka (4) and Travon Jacobson (3) also scored for the Indians.
HAC (9-1) 57
BLOOMFIELD (4-6) 37
Eli Curwin led HAC with 16 points to guide the Wolves to their eighth straight win. Curwin also grabbed six rebounds. Theo Colosimo and Owen Tindall both netted 11 points, with Colosimo adding five assists and Tindall ripping down eight boards and nabbing four steals. Max Yamil-Cabezudo-Brown stuffed the stat sheet with nine points, eight rebounds and six assists. Rafael Ferguson (6), Quinn Hartman (2) and Ryan Curwin (2) rounded out HAC's scoring. Hartman also contributed five boards and six helpers. Calvin Roger led Bloomfield with 11 points, while Sean Farrell backed him up with 10 points. Issac McClelland (6), Xavier Williams (4), Max Willix (2), Cameron Smith (2) and Eric Sandle (2) all contributed to the Bombers' effort.
BATAVIA NOTRE DAME (4-6) 79
BYRON-BERGEN (5-4) 58
HOLLEY (2-8) 74
ELBA (3-6) 68
PEMBROKE (7-4) 59
WHEATLAND-CHILI (7-4) 60
KENDALL (1-8) 45
ALEXANDER (4-5) 71
OAKFIELD-ALABAMA (7-2) 70
LYNDONVILLE (5-4) 63
ALFRED-ALMOND (3-4) 41
CAMPBELL-SAVONA (4-3) 55
JASPER-TROUPSBURG (6-2) 48
AVOCA/PRATTSBURGH (7-0) 79
Avoca/Prattsburgh made six threes as a team in the first quarter to jump out to a 28-16 lead after eight minutes. Kris Johnson made three of the six triples and finished with a game-high 23 points. Sawyer Devoe's 16 points, Ethan Covert's 11 and Macoy Putnam's 10 provided the victors with a lot of secondary scoring. Pacey Hopkins (7), James Crowder (6), Tucker Gerych (4) and Henry Devoe (2) rounded out Avoca/Prattsburgh's scoring. Tyler Flint paced Jasper-Troupsburg with 16 points. Colby Cornish contributed eight points, while Noah Price and Josh Flint scored six apiece. Blake Lawson (4), Ethan Draper (3), Louis Zver IV (3) and Cash Bouton (2) also found the scorebook for the Wildcats.
BRADFORD (2-5) 50
HAMMONDSPORT (2-5) 53
ADDISON (2-6) 34
CANISTEO-GREENWOOD (6-1) 75