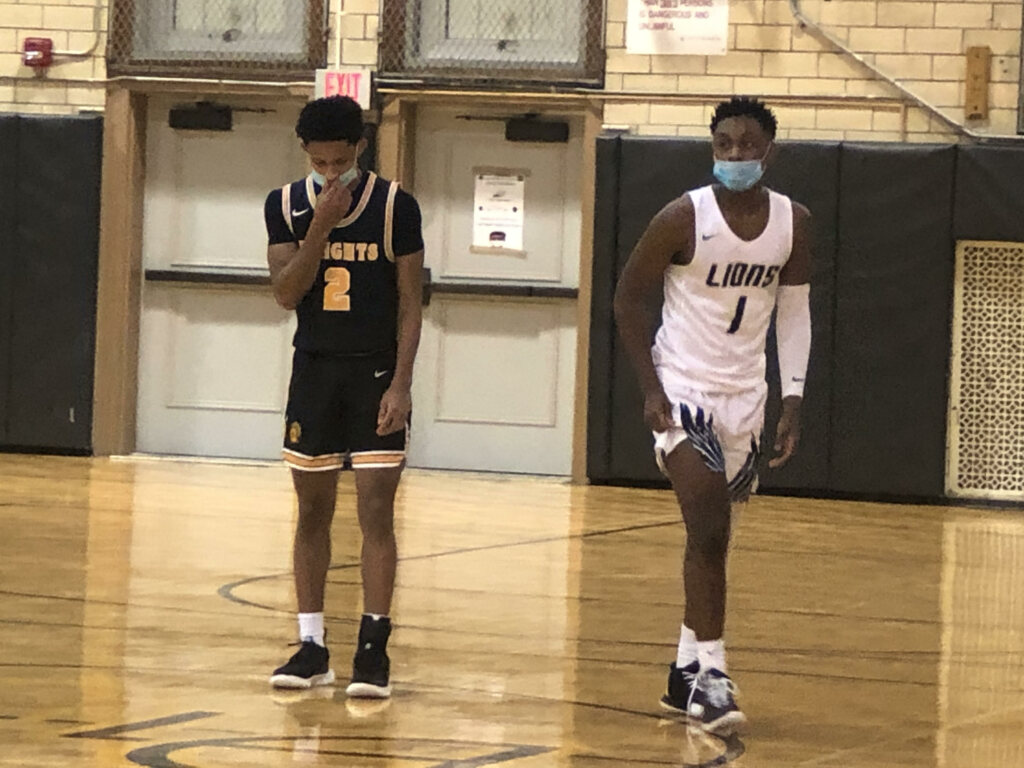 By BILLY HEYEN
ROCHESTER, N.Y. — As the Leadership Academy gym emptied Wednesday night, some of the Lions ate cake. Others scrambled up the bleachers to take the blown-up photos of themselves off the wall. And a few made sure to hold on to their bouquet of balloons lest they float to the ceiling.
Senior Night was over, but Leadership's players, coaches and families wanted to savor it. Thanks to contributions from both the hyped-up seniors and the unsung members of the Lions' eldest class, they had a victory to bask in.
"I told them, win or lose, I'm still proud of them," Leadership head coach William Broome said. "Again, we're out here fighting and competing."
Leadership (6-3) came back and held on to beat McQuaid (6-4) for the second time this season with an 80-76 win. Sean Smith led the Lions with 24 points, while fellow seniors Mo McKinney and Khalid Ortiz-Price joined Smith in double figures with 17 and 14, respectively. In all, seven Leadership seniors scored in a victory that likely secured one more home game for the Lions in the first round of sectionals.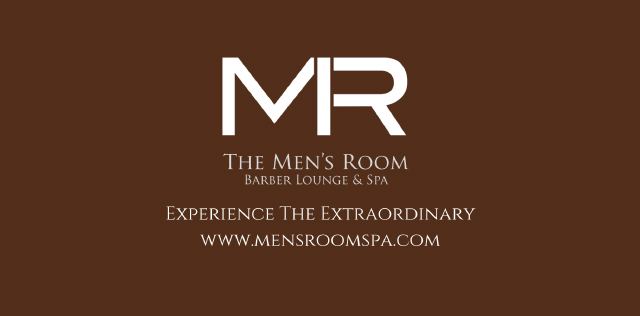 "I told our guys, this is a big win, we get this, we're gonna have momentum going into sectionals," Smith said. "I already know the experience me and Mo have, being in sectionals, getting a good win versus McQuaid is gonna give us a good edge."
There was plenty of hype surrounding Wednesday's game. Leadership had pulled out a tight victory at McQuaid early in the season, and the contest featured three of the area's best guards in Smith, McKinney and McQuaid's Keith Warren.
McKinney made two early foul shots to reach 1,000 points for his career, but he was held scoreless for the rest of the first half. Smith and Warren went back and forth as the lead changed hands a number of times.
Smith scored almost exclusively off the bounce in the first half, opting to pass up 3-pointers for dribbles into pull-up 2s or floaters. Ten of his 12 first half points came from the midrange to go with one finish at the basket.
"Sean Smith came in today and stepped up big time," McKinney said.
Sean Smith has 12. Leadership up 29-28. @pickinsplinters pic.twitter.com/DFJJLPauhp

— Billy Heyen (@BillyHeyen) March 4, 2021
Warren did a little bit of everything to score 13 in the first half on his way to 25 on the night. There was a stepback on the right wing for 3, a hesitation dribble into a left-hand layup and a number of foul shots as part of that scoring.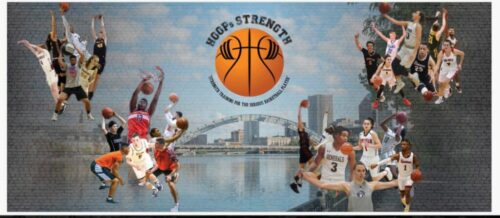 Because of Warren's showing, along with eight of Joe Cairns' 20 points before the break, McQuaid took a 41-34 lead into halftime. Broome felt OK about things, though, because he knew McKinney would get going at some point — it was just a matter of when.
"I feel like I've got the two best guards in Section V," Broome said. "I feel like it's Damian Lillard and CJ McCollum. If one's not going, the other one will get it going, and eventually, the other will get it going."
McKinney nailed his first shot of the second half to open Leadership's scoring, swishing a 3-pointer from the top of the key. He soon followed with a putback and three foul shots to get the Lions back into the game.
That quick burst from McKinney allowed Smith to close the quarter strong, first hitting a tough 3 from the left corner with Warren in his face and then banking in another triple at the buzzer to tie the game at 58 with eight minutes to play.
"Big matchup, you've got to show up," Smith said.
Third quarter buzzer beater by @Ssean5225Smith for Leadership. Tied up at 58 with McQuaid heading to the fourth. Smith has 20. @PickinSplinters pic.twitter.com/IEINlnQe3I

— Billy Heyen (@BillyHeyen) March 4, 2021
The lead fluctuated in the fourth. Twice, Leadership took it only for Cairns to hit a tying shot. The Knights led by as many as three points in the frame, the same margin Leadership advanced to not counting the closing foul shots.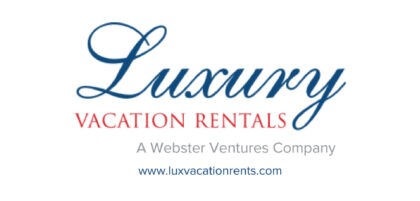 Three of the biggest Lions plays came from seniors not named McKinney or Smith. First, Ortiz-Price hit a sidestep 3-pointer from the left corner to take a 70-69 lead.
"(Ortiz-Price) knocks them down at the right time," McKinney said. "And he's not afraid to take those big-time shots, so that's what makes him stand out from the rest of everybody in Section V. He's willing to take those shots, miss or make." 
Khalid Ortiz-Price for the 70-69 lead with 3:30 left. @PickinSplinters pic.twitter.com/avfIZrMJmd

— Billy Heyen (@BillyHeyen) March 4, 2021
Then, Rayshawn Boyd made two foul shots to total his eight points on the night and take a 72-69 lead. And after a Cairns 3 tied it, Jordan Lindo followed up a miss with a putback to give Leadership back a 74-72 edge.
Jordan Lindo putback answered by McQuaid. 74-all with 1:23 left. @PickinSplinters pic.twitter.com/6N3k9bXxPr

— Billy Heyen (@BillyHeyen) March 4, 2021
McKinney and Smith finished the job from there. The newly minted 1,000-point scorer finished through contact with his left hand, although he sat out the remainder of the game after a hard fall. Then Smith made two free throws, and Ortiz-Price added one more.
Fittingly, McQuaid's final point total was 76. The points scored by Leadership's seniors on Senior Night added up to 77. 
"I love my team," Broome said. "I know we're a bit undersized, but they've got grit, they fight hard, and I feel like right now, we're finding our way."
Scoring totals
Leadership: Sean Smith (24), Mo McKinney (17), Khalid Ortiz-Price (14), Jared St. Louis (9), Rayshawn Boyd (8), Kamari Smith (3), Shamirr Brooks (3), Jordan Lindo (2)
McQuaid: Keith Warren (25), Joe Cairns (20), Jordan Brongo (12), Colin Bavibidila (7), Ryan Broderick (7), Chris Woodard (3), Anthony DiMarco (2)