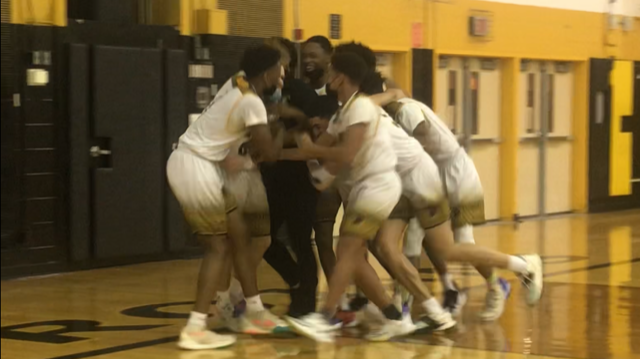 By PAUL GOTHAM
ROCHESTER, N.Y. — Edgardo Ortiz had three options on the final play of Friday's Monroe County Division III matchup. 
The Greece Athena senior didn't need the second and third choices. 
Coming out of a timeout with :05 seconds remaining, Ortiz took a near fumbled handoff at half court. He dribbled to his left and found a seam in the defense that he penetrated for a layup at the buzzer, and Athena defeated Pittsford Sutherland, 59-57. 
"Amazing, the best thing ever," the 5-foot-7 point guard said. "Last shot of the game, a senior too. That's going to be a memory forever." 
The bucket capped a back-and-forth affair which saw the Trojans erase a five-point deficit with 2:41 remaining in the third quarter to take a six-point advantage less than one minute into the fourth.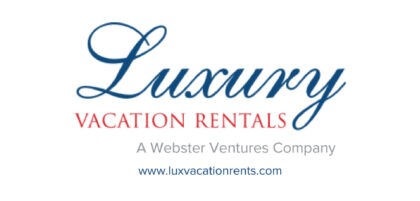 Six minutes later, the denizens of Long Pond Road trailed by one point. 
And Ortiz gave the Trojans the final swing of the pendulum. 
"The play went about how it was supposed to go," Athena head coach Mike Setzer said. "We were on the second option which was to get it to Austin (Brown) and get it back to Edgardo on a handoff. 
"Edgardo made the exact read. He was told to catch, attack and then he had three looks on that play. The first look is him and he obviously did the right thing which was to take the uncontested layup." 
Edgardo. Ortiz. For. The. Win. @GAHSBoysHoops 59-57 pic.twitter.com/LIuWSJr6Cg

— Paul Gotham (@PickinSplinters) February 27, 2021
That the shot was uncontested came in large part to the efforts of teammates James Reaves, Jr., Kenny Freeman and Brown who all finished with double-digit points. Not to mention Izaiah Stewart who buried a corner three coming out of another timeout at the 1:10 mark of the fourth quarter. 
"The reason why I wanted Edgardo to get the ball back is he's our assist leader," Setzer noted. "He's our best passer, so that's why the ball goes back to him. We had a perfect amount of time.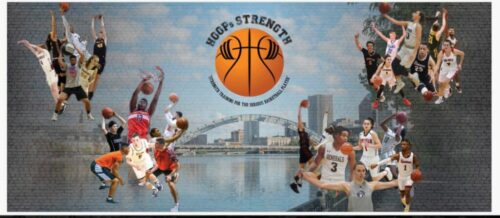 "Five seconds is plenty of time to go through the entire progression of the play." 
Trailing 34-29, Athena used an 11-2 run to close the third and take a 40-36 lead into the fourth. 
Jahon Jones converted an and-one to start the rally. Reaves buried a three on the break. Ortiz converted a steal and layup before Reaves hit another triple to send the game into the fourth. 
Coming out of a timeout, James Reaves buries his second straight triple. @GAHSBoysHoops is on an 11-2 run to take a 40-36 lead into the fourth. pic.twitter.com/ikl3v3mffj

— Paul Gotham (@PickinSplinters) February 27, 2021
Athena pushed its lead to six when Freeman found Reaves ahead of the defense for a layup and a 44-38 Trojans' lead. 
Sutherland didn't go away easily. 
Shane Leonard connected from behind the arc along the left wing. Leonard then scored on a curl and catch in the lane. A Jalyn Moorehead jumper cut the deficit to one at 47-46. 
Jake Priesser scored back-to-back buckets including a rebound and putback for Sutherland's only lead of the fourth at 54-53. 
Jake Priesser converts the rebound and putback to give @NallyJnally15 a 54-53 edge over @GAHSBoysHoops with 1:10 remaining. pic.twitter.com/c3Y0r90BaY

— Paul Gotham (@PickinSplinters) February 27, 2021
Stewart responded with a three for Athena, and Ortiz converted one of two free throws with :41 seconds remaining. 
Sam Pisanelli tied the score with a three of his own to set the stage for Ortiz. 
Sam Pisanelli ties the game with five seconds remaining pic.twitter.com/3UmyQq2Mj5

— Paul Gotham (@PickinSplinters) February 27, 2021
Athena took the ball out-of-bounds and looked to attack. 
"I did not want to call the timeout because we're a tough team to guard in transition," Setzer explained. "But once we fumbled it on the 3-point line, I took a quick look and didn't like what I saw." 
Ortiz took over from there.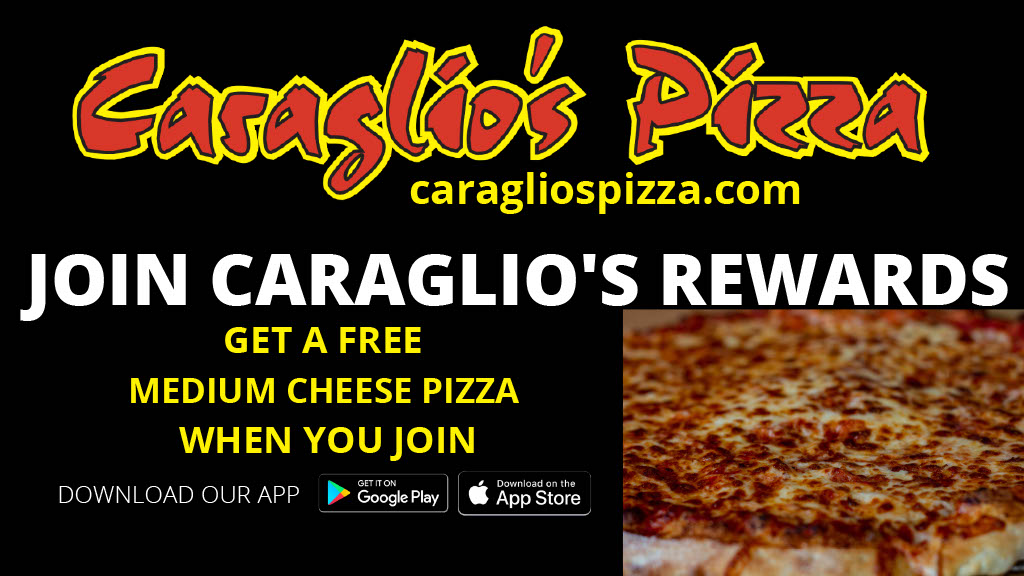 "The guy who was guarding me went around the screen instead of going under, so  I just took it," Ortiz explained. "He was on my hip the whole time." 
In all, the Trojans converted coming out of timeouts on three different occasions going back to the final play of the third quarter. 
"A lot of it was not exactly how I drew it up," Setzer joked. "On paper it looks like I'm drawing up perfect plays, but in reality the kids are doing a great job when the play breaks down. I got to give credit to the players on just knowing how to play basketball." 
The win was the fourth in a row for Athena (5-2).
"We're so close to really turning it around and being one of the elite teams in the area. We just got to clean up some stuff. Little by little, they do something better than they did the day before."
Ortiz scored seven points to go with four assists.
Freeman led Athena's scoring with 16 points. Brown finished with 14 points, seven rebounds and two steals. Reaves had 11 points. Jones matched Ortiz with four assists. Tre Jackson rounded out Athena's scoring with five points.
Austin Brown grabs a loose ball and goes the length of the floor for two. 2:25 remaining @GAHSBoysHoops 53 @NallyJnally15 50 pic.twitter.com/0hDfaEcN1Q

— Paul Gotham (@PickinSplinters) February 27, 2021
Priesser paced Sutherland (4-4) which took the earlier meeting between the two teams, 63-61. Leonard added 15. Moorehead had 12. Tyler Mullin, Will Postler and Will Klenk each scored two points.