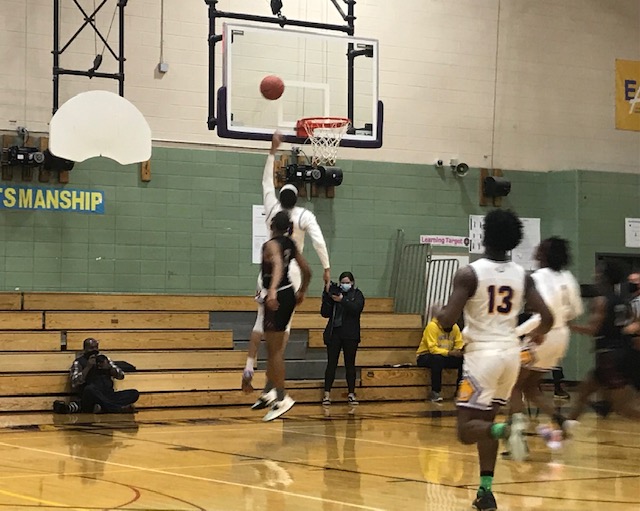 BOYS
FRANKLIN (2-5) 47
MONROE (5-1) 65
In what has become a familiar theme this season, the Red Jackets used the 3-point shot when separation was needed. Ty'Jayh Cole and JaH'meir Speed both connected from long range in the third quarter when Monroe outscored Franklin, 18-9. READ MORE. 
NE DOUGLASS (1-4) 47
WORLD OF INQUIRY (4-3) 50
Jeshua Shaw scored 10 of his 18 points in the fourth quarter to help World of Inquiry erase the seven-point deficit it went into the fourth quarter with. Romel Brown aided Shaw in the fourth with six more points. Kevonne Fountain scored the Griffins' last four points in the final eight minutes. Brown and Fountain both finished with 10 points, while Dorian Smith added eight more. Toney Henton (2), Rodney Nunnally (2) and Umar Richardson (1) also found the scorebook for World of Inquiry. NE Douglass was led by Trynzeir Parker's 25 points. Parker scored 17 of his points in the first half. Delzair Hanks' 10 points and Jason Jones' six added secondary scoring for the Panthers. Kahlil Johnson (3) and Chris James (1) also scored for NE Douglass.
EARLY COLLEGE (0-4) 30
SCHOOL OF THE ARTS (4-2) 85
School of the Arts scored 53 points in the first half as the Silverhawks won their fourth game in a row. Ethain Clarke-Desouza led the way with 22 points, while Reggie Smith and Ke'Vion Mitchell scored 14 and 13, respectively. Keshaun Chatman added 11 points, Ishnel Gonzales notched seven and Farhan Abdi and Richie Nadal contributed six points apiece. Aness Jaff (3), Kareem Brooks (2) and Tyree Moore (1) also scored for the Silverhawks. Myqyng Arline led Early College with 11 points, with Jahan Richetts following that up with nine of his own. Jamari Williams (5), Michael Stroughter (3) and Jamezs Brown (2) also found the scorebook for the Cobras.
EAST (4-1) 75
EDISON TECH (1-4) 62
With less than three minutes remaining in the third quarter, East found itself deadlocked in a 45-all game. It was then that Kai McCullough and Justus Ross-Simmons found their combined scoring touch. The duo accounted for 23 points over the remaining 11 minutes, and East (4-1) won its fourth straight. READ MORE. 
ROCHESTER PREP (3-3) 61
GREECE ODYSSEY (0-5) 40
Emmanuel Graham scored 20 points to lead Rochester Prep to its third win in a row. Jaquis Robinson pitched in 16 points and Javier Flowers came within a point of a double-double, scoring nine points and grabbing 13 rebounds. Zack Knowles scored 13 points for Greece Odyssey.
CHESTERTON (0-7) 57
C.G. FINNEY (8-2) 83
VERTUS (3-3) 59
NORTHSTAR CHRISTIAN (9-0) 72
Turner Harris and Ryan Garwood led a second-half charge for Northstar Christian that saw the Knights outscore Vertus 45-32 in the half. Harris scored 13 of his game-best 22 points after halftime, while Garwood went 9-for-10 from the free throw line in the fourth. Garwood finished with 20 points. Gage Wheaton also scored in double figures for Northstar Christian with 16 points. Larry O'Neal (5) also scored for the Knights. Rashawn Williams, Quanmay Early and Earlington Walker went into double digits for Vertus. Williams scored a team-high 16 points, Early netted 13 and Walker added 10. Jason Davis (7), Brandon Lewis (6), Nishawn Lockhart (3), Marcus Hogan (2) and Gerod Jackson (2) rounded out the Warriors' scoring.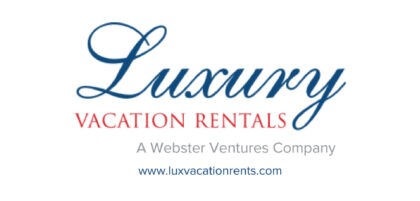 GANANDA (5-2) 60
LYONS (7-0) 79
Lyons won the third quarter 22-5 to cruise to its seventh consecutive win. Seven different players scored for the Lions in the critical quarter. Horace Betts IV led the way for Lyons with 17 points on eight made twos. Justin Smith Jr. and Jay Battle helped carry the load offensively, netting 16 points apiece. Ahmir James also scored 11 points, with JC Walker adding eight and Jahtezz Barber pitching in five. Nate Henry, Jaiden Lopez and Quintin Franklin all scored two points to round out Lyons' scoring. Andrew Gabbard's 25 points paced Gananda. Jerry Brongo scored 12 points and Elliott Hergert notched eight to provide the Panthers with some secondary scoring. Hector Lopez (7), Luke Ciprich (6) and Sampy Gill (2) aided in Gananda's offensive effort.
MARION (0-7) 28
WILLIAMSON (4-3) 44
EAST ROCHESTER (4-4) 44
CLYDE-SAVANNAH (5-2) 59
SODUS (1-6) 44
NORTH ROSE-WOLCOTT (2-5) 48
WAYLAND-COHOCTON (2-4) 37
AVON (5-1) 70
Zach Colvin had a monster 34-point, 12-rebound double-double as Avon got out to a 41-19 halftime lead. Colvin was aided by Michael Rowland and Lee Hartke, who scored 12 and nine points, respectively. Jaden Courtemanche also added two points and six assists. Justin Schwab led Wayland-Cohocton with 11 points.
WARSAW (1-5) 43
DANSVILLE (3-2) 73
KESHEQUA (0-6) 34
PAVILION (3-3) 42
LEROY (4-2) 54
BATH-HAVERLING (1-4) 51
YORK (4-2) 48
CALEDONIA-MUMFORD (7-0) 61
Kyle Wade scored 17 first-half points to help Caledonia-Mumford get out to a big lead before halftime. The Red Raiders did most of their damage in a 27-10 first quarter. Caledonia-Mumford started the game 19-2. Wade finished the game with 19 points. Scott Essig aided Wade with 15 points of his own, while Evan Raniewicz pitched in 11. Tyler Brady paced York with 18 points. James Kennedy added 12 points and David Cuozzo notched eight.
MOUNT MORRIS (1-5) 64
GENESEO (4-2) 80
LETCHWORTH (3-3) 52
PERRY (1-5) 39
HORNELL (4-3) 39
LIVONIA (7-0) 68
After Hornell cut Livonia's lead to 36-28 during the third quarter, the Bulldogs went on a 32-11 run to blow the game open. Livonia made four of its nine threes in the final eight minutes. Alex Minnehan was Livonia's top scorer with 20 points, while Shawn Minnehan and Steffan Gwyn also scored in double figures. Shawn Minnehan added 12 points and Gwyn had 10. Gates Miller was Hornell's leading scorer with nine points.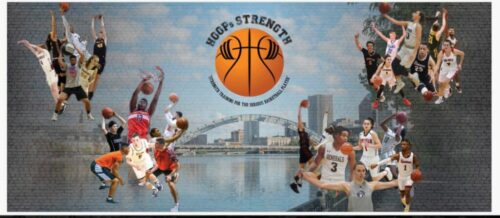 BELFAST (5-1) 64
WHITESVILLE (3-4) 38
CJ Estep and Lucas Erdmann combined to score 29 of Whitesville's 38 points. Estep managed one more point, netting 15 to Erdmann's 14. Colby Gaines (4), Spencer Mattison (3) and Dylan Acor (2) also scored in the Blue Jays' defeat.
GENESEE VALLEY (0-6) 52
BOLIVAR-RICHBURG (3-4) 64
SCIO (3-2) 58
FRIENDSHIP (0-5) 46
Cam Loucks tied Friendship on his own, scorching the nets for 46 points to help Scio win its third game in the last four. Loucks has the second-most points among active Section V players. Cory Bolzan (5), Brenden Loucks (4) and Nate Ford (3) ended up being the difference for the Tigers in the scoring column. Ian Romero, Taylor Moore and John Outman all scored in double figures for Friendship. Romero led the team with 11 points and Moore and Outman scored 10 apiece. Dekota Stewart (6), Garrett Miller (5) and Jacob Golden (4) also scored for the Golden Eagles.
CUBA-RUSHFORD (2-4) 34
WELLSVILLE (6-0) 68
HINSDALE (1-3) 29
ANDOVER (4-2) 61
GIRLS
IRONDEQUOIT (2-2) 41
BROCKPORT (4-2) 64
Ella Fadale scored 20 points to power Brockport to its second win in a row. Fadale's scoring was backed up by Ava Velletri's 14 points and Gisela Allen's 11. Emma Laureano netted seven points and Anna Wojtas scored five. Emily Vergari (2), Layla Myers (2), Emma Sodoma (2) and Maggie Schultz (1) rounded out the Blue Devils' scoring.
CHESTERTON (2-4) 33
C.G. FINNEY (5-2) 62
NORTHSTAR CHRISTIAN (4-0) 49
LIMA CHRISTIAN (0-4) 31
Breona Jones and Alayna Garwood both had double-doubles for Northstar Christian, while Deaveon Rhodes also had double-digit rebounds. Jones scored 14 points, grabbed 13 rebounds, dished out four assists and snagged three steals. Garwood had a 14-point, 16-board performance that also included four blocked shots. Rhodes ripped down 13 boards to go with six points. Molly Livecchi (5), Amber Eades (4), Bria Danesi (4) and Siara Menoyo (2) also added to the Knights' offense. Eades also grabbed seven rebounds, while Danesi had five rebounds and five steals.
CLYDE-SAVANNAH (5-2) 42
EAST ROCHESTER (7-1) 61
The junior scored 22 points Wednesday night as the Bombers (7-1) scored 40 first half points and cruised to a 61-42 victory over Clyde-Savannah, the Golden Eagles entered the game with just one loss this year.
Sophomore Lily Funk came out hot in the first quarter, both on the boards and from behind the arc, scoring 13 of the Bombers' 20 points. READ MORE
WILLIAMSON (1-6) 33
RED CREEK (3-4) 45
Isabella Wilbur had a 22-point, 10-rebounds double-double to lead Red Creek to its second win in a row. Jessie Bolton also added 10 points, five rebounds and four steals. Mackenzie Ferguson stuffed the stat sheet as well with 5 points, eight rebounds and five steals. Abigail Sanzotta (3), Riley Shaffer (3) and Madeline Smith (2) also scored for the Rams.
NORTH ROSE-WOLCOTT (5-2) 75
SODUS (0-7) 25
OAKFIELD-ALABAMA (3-3) 48
ALEXANDER (6-0) 51
BATAVIA NOTRE DAME (6-2) 53
LYNDONVILLE (1-6) 33
Amelia McCulley went for 35 points in Batavia Notre Dame's sixth win in its last seven games. McCulley also grabbed four rebounds and five steals. Maylee Green contributed three points and nine rebounds, while Lindsey Weidman had five points. Judah Macdonald (2), Sarah McGinnis (2), Emma Sisson (2), Avelin Tomidy (2) and Maggie Woodruff (2) rounded out the Fighting Irish's scoring.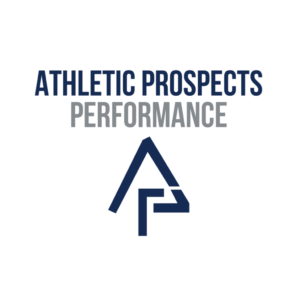 KENDALL (3-4) 35
BYRON-BERGEN (3-4) 39
Dayi Caballero netted 18 points to help Byron-Bergen move to 2-3 in games decided by less than 10 points. Ava Wagoner scored five points for the Bees, while Sasha Schramm, MacKenzie Senf and Maddie Pimm all had four. Mikaylah Pocock and Brooke Jankowitz both scored two points to round out Byron-Bergen's scoring.
ELBA (8-0) 62
PEMBROKE (4-3) 35
CANISTEO-GREENWOOD (6-0) 61
PRATTSBURGH/AVOCA (4-1) 52
Four different players scored in double figures for Canisteo-Greenwood to help the Indians win the battle of the undefeated teams. Peyton Peters paced Canisteo-Greenwood with 16 points, with Lillian Mullen, Brooke Burd and Savannah Ambuski trailing closely behind. Mullen and Burt both netted 13 points and Ambuski had 12. Burd also added 15 rebounds to complete a double-double. Elaine Roach's four points and Ashley Allen's three points rounded out the Indians' scoring. Lucia D'Arpino's 20 points led Prattsburgh/Avoca's offense. Riley Stowe also went into double digits with 13 points. Kendra Pinckney and Morgan Edwards both came within a bucket of hitting 10 points, scoring nine and eight points, respectively. Kamryn Edwards (2) also scored for the Vikings.
ARKPORT/CANASERAGA (4-1) 43
CAMPBELL-SAVONA (0-5) 27
JASPER-TROUPSBURG (2-3) 38
ALFRED-ALMOND (2-3) 26
ADDISON (1-5) 46
HAMMONDSPORT (2-3) 48