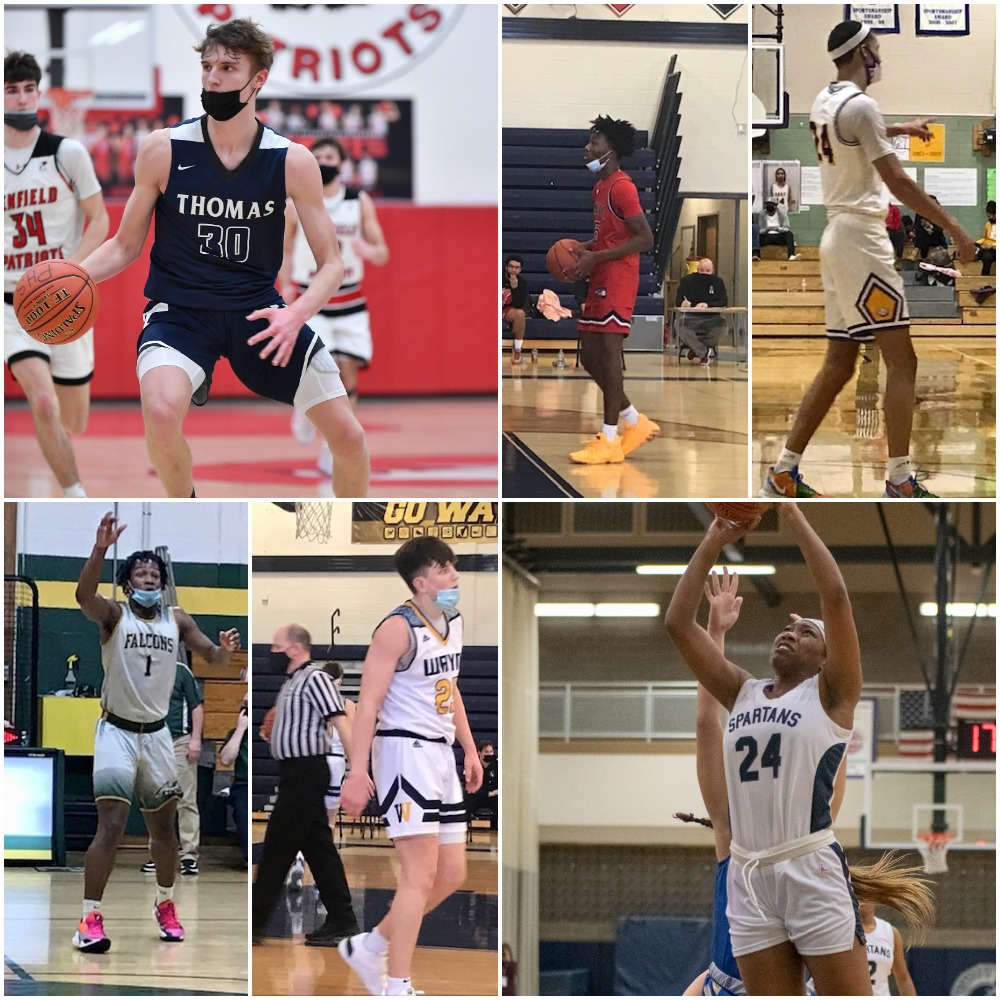 By PAUL GOTHAM
Surveying some of the top performers in Section V from the past week (February 14-20). Continuing from last week, this includes the first player off the bench and comments from opposing coaches.
MASON BLANKENBERG 6-foot-2-inch Jr. G Wayne Eagles (Finger Lakes East) — A skilled playmaker who sees the floor well; a pass-first point guard, Blankenberg combines physical strength with noteworthy skills, he understands the purpose of pace with his passes to create openings for teammates, he will defer to those around him but that is not to suggest that he can't finish, makes strong decisions in pick-and-roll situations and understands when to turn down a screen and take advantage of a defender over-playing; active defender, he moves well when the ball is in flight to take away potential driving lanes, see one pass ahead and can make necessary adjustments. Coach's insights: "He has great composure on the court and never gets lost in the moment. Always under control and makes good decisions with the ball. He scores when needed but finds teammates when he can't score. Incredible court vision." Matt Deisering/Geneva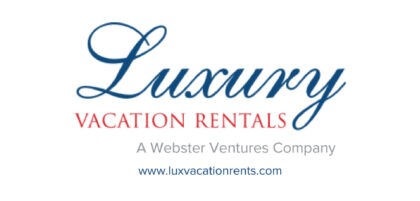 DARREN BLOCKER, Jr. 6-foot-8-inch Sr. F East High Eagles (Rochester City Athletic Conference Lower) — Inside-outside threat with a knack for finishing; Blocker has the ability to dominate on both ends of the floor and understands how to do that as part of a system, he has to be defended 15 to 18 feet from the basket but understands how to make economic use of the dribble, he recognizes when a defender sags and uses a quick release on the jumper, at the same time uses long strides to get to the basket where he can finish with emphasis and in traffic; an aggressive rebounder he combines notable leaping ability with a tendency to track down longer caroms, runs the floor both ways as well as anyone in Section V; a strong defender off the dribble and disciplined when taking away vision on shots. Coach's insights: "His height and bounce ability set him apart. He has a high motor at that size which helps teammates in terms of rebounding. You have to block him out or his energy on the glass will hurt you. He has a high basketball IQ and does a lot of things very well." William Broome/Leadership Academy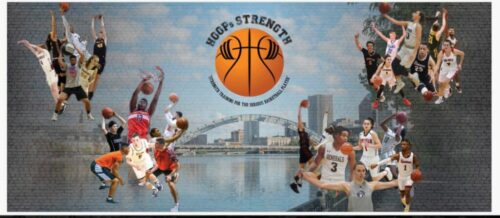 MIRIAM IBEZIM 6-foot-1-inch Sr. C Gates-Chili Lady Spartans (Monroe County Division I) — An imposing inside presence who is a prolific producer; averaging a double-double (19.8 points/19.5 rebounds per game), the Oakland University commit is difficult to stop to say the least, she finishes well on both sides of the basket with either hand, thrives on contact and understands how to create space for herself by keeping he feet active, she resists the first block out attempt and completes rebounds with strong hands and upper body; a disciplined defender, she moves well on the flight of the ball to take away interior passes and opposing driving lanes. Coach's insights: "Miriam's physicality is an X-factor. You can teach your kids all the technique in the world, but her proprioceptive ability in combination with her size is something you can't teach. Rebounding against Miriam requires a team effort, start to finish." Mike Grasta/Webster Schroeder 
Also Read: Kiara Anglin, Jeshua Shaw and the Starting Five
JACKSON KULIK 6-foot-6-inch Jr. G/F Webster Thomas Titans (Monroe County Division II) — A versatile scorer with a knack for delivering in the clutch; Kulik has to be defended beyond the 3-point arc, at the same time he is strong off the dribble and capable of getting to the rim with few dribbles where he finishes with either hand, a challenging matchup – he sees the floor well over smaller guards and gains separation from larger front-court players; an aggressive rebounder he can slip in and out of traffic to gain position, with a strong upper body he is tough to knock off the ball in 50-50 situations; can defend a variety of positions using quick feet to contain ballhandlers and length to defend in the post. Coach's insights: "He can get to the basket with a quick first step and can score in a variety of ways. He has great range on his shot. He can post up and is really good at the foul line as well. A tough matchup for most teams." Chris Cardon/Irondequoit. 
VIEW MORE DENNIS JOYCE PHOTOS HERE.
DEVON MARTIN 6-foot-4-inch Sr. G/F Geneva Panthers (Finger Lakes East) — A crafty scorer who is at his best in the open floor; opposing defenders find it challenging to keep "Junior" from getting to the basket, he shows the ability to score from distance but he has a knack for converting in traffic, he routinely beats the first defender with a quick first step and makes keen decisions with the ball from that point, sees the floor well on the break and understands how to use pace when feeding teammates, at the same time he can receive and finish all in one motion when ahead of the defense; a versatile defender he can take the responsibility of guarding the opponent's primary ballhandler or switch and step into the post; an active rebounder, it is easy to lose track of him when the ball is in the air, he moves his feet well and has strong leaping ability. Coach's insights: "His ability to create in tight spaces while being a threat to shoot the three sets him apart. He is extremely athletic and smooth in transition." Bill Thomson/Wayne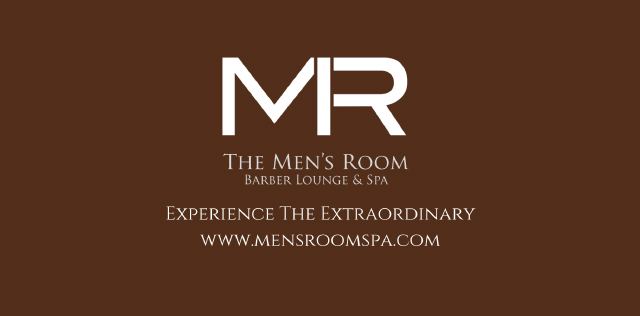 MARKUS ROBINSON 6-foot-1-inch So. G C.G. Finney Falcons (Private-Parochial) — A dynamic scorer with a unique blend of athleticism and skill; gifted with physical strength, Robinson easily shrugs off one-on-one defenders looking to impede his progress, strong off the dribble he has the body control to stop and elevate quickly with composure, at the same he possesses a hesitation dribble as well as step-back moves to keep defenders off balance, finishes with either hand and in traffic; Section V's career active scoring leader with 1,886 career points, it is easy to overlook that he has become the primary ballhandler for Finney and is willing distributor; a disciplined defender he uses his agility to take away driving lanes for opposing ballhandlers, sees one play ahead and steps into passing lanes. Coach's insights: Markus is an elite athlete. His pull-up jumper is indefensible. His ability to create his own shots sets him apart from everyone else." JJ Garwood/Northstar Christian