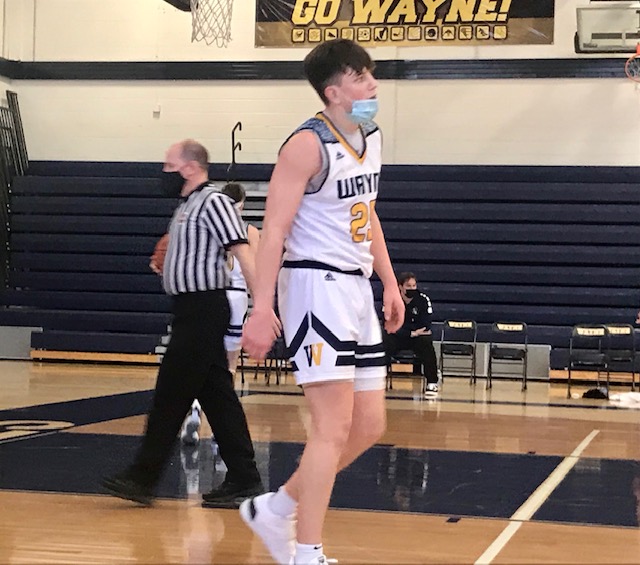 By PAUL GOTHAM
WAYNE, N.Y. — For the better part of Saturday's first half, Wayne's Mason Blankenberg deferred to his teammate's on the offensive end of the floor. 
Eagles' head coach Bill Thomson wanted to see a different approach starting in the third quarter. 
The junior guard didn't disappoint. 
Blankenberg scored 17 of his 21 points in the second half, and Wayne improved to 6-0 with a 62-49 win over Geneva in Finger Lakes East action.
"We told Mason to stop playing hesitant and attack the basket," Thomson said. "He was getting good shots in the first half, but he was playing tentative."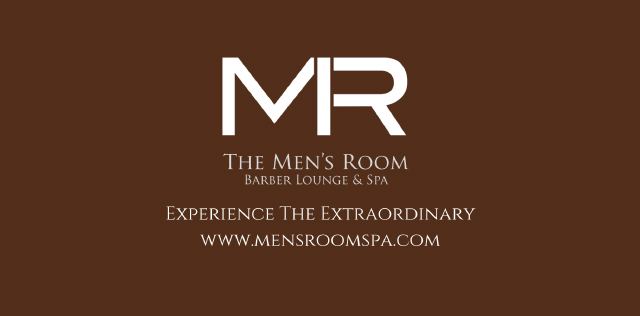 Blankenberg started Wayne's scoring in the second half when he knotted the game at 30 with his only 3-pointer of the day. Teammate Tyler Reynolds followed with an and-one, and then Blankenberg connected on a jumper in the lane for a 35-33 edge. 
It was a lead the Eagles did not surrender for the remainder of the contest.
"He's a smart player, a very smart player," Thomson said. "When you have your leader on the court doing what you want him to do, it makes everything else better."
Blankenberg closed the quarter with a pair of buckets in the lane, the second a spin move for an and-one and a 48-41 Wayne lead.
Mason Blankenberg scores 12 in the 3rd including this and-one to give @waynebb2019 a 48-41 lead over @BoysGeneva heading into the 4th. pic.twitter.com/dtcRswIeEj

— Paul Gotham (@PickinSplinters) February 20, 2021
"I didn't play to my full potential in the first half, so second half I just came out attacking," Blankenberg said. "The ball just went in."
He scored 11 of Wayne's 21 points in what we would be the decisive quarter. He also added an assist on a pick-and-roll with Devon Forrest. Two possessions later, he turned down the high ball screen from Forrest and drove the lane for one of his five field goals in the stanza.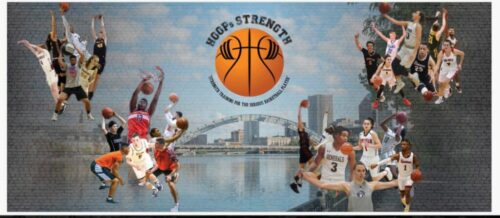 "Devon set a great screen and I came around and (Geneva forward Wyatt) Patchett came up on me, so I knew Devon was going to be wide open on the roll, Blankenberg explained. "It was pretty easy to get.
"It all depends on the defender. He got a step around (the screen on the second play), so I rejected it. First time I had a step on him, so I took it. It's read and react to what the defense gives you. You take what you can get."
Devon Forrest and Mason Blankenberg run the pick-and-roll. Forrest for the and-one. @waynebb2019 37-33. pic.twitter.com/SAqQCLjKgP

— Paul Gotham (@PickinSplinters) February 20, 2021
Wayne scored on nine of 13 possessions in the third quarter, and Blankenberg opened the fourth with a jumper. Next trip down the floor, Reynolds took an Alex Bolt feed and gave Wayne its first double-digit advantage of the afternoon.
"It feels great," Blankenberg said of the win. "They're really tough. It's really hard to play against Geneva especially with all their athleticism. Second half we kept them off the boards which is their strength."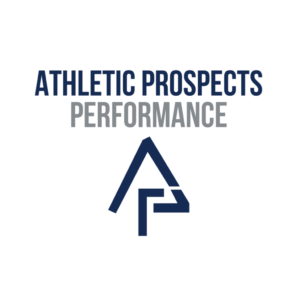 Blankenberg and Reynolds executed alley-oop combinations on two separate occasions. The first coming in the first quarter for a 9-8 lead. The second occurrence gave Wayne a 55-44 lead. 
"It worked perfectly," Blankenberg said of the play. "Second time it was wide open as well. It was there, so I threw it."
Mason Blankenberg leads Tyler Reynolds with the alley @waynebb2019 9-8 pic.twitter.com/kAwh4tKYyt

— Paul Gotham (@PickinSplinters) February 20, 2021
The duo also combined to free Reynolds on backdoor cuts from the wing.
"They were overplaying on the backdoor, so it kinda worked out," Reynolds explained. "We normally get like one or two of them a game, but with their over-playing we were able to get it more today."
Reynolds finished with a game-high 27 points and had four steals.
Tyler Reynolds gets the runner to fall but @waynebb2019 trails 26-23 pic.twitter.com/jNVH1tnknA

— Paul Gotham (@PickinSplinters) February 20, 2021
"I felt like my shot was actually falling today," Reynolds said. "The last few nights it hasn't been falling as much. I feel like it was a great team win."
Bolt also added five points including a 3-pointer during the final eight minutes.
"We told them 'we're not going to win this game with you two meaning Tyler and Mason," Thomson said. "Other guys are going to have to trust each other as a unit to win this game."
The win was the sixth this year by double-digits. Three years removed from back-to-back Section V Class A2 titles, the Eagles are ready for another run with a completely different lineup.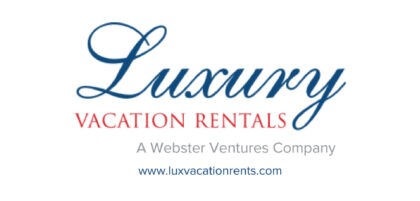 "These kids have been playing together for a while," Thomson said. "Last year nobody gave us a chance. We were 19-2 and lost a tough one to Douglass.
"We were seconds away from possibly going back to the finals with nine seniors graduating the year before. They surprised us last year. We thought we were one year away. They know the system. They know what we run, and they're carrying that over."
Blankenberg finished with five assists and five rebounds.
Geneva used a 9-0 second-quarter run to take its largest lead of the game at 22-15.
Devon Martin grabs the board, leads the break and finds Nasir Harrison. 9 straight from @BoysGeneva Panthers lead 22-15 pic.twitter.com/oFn21a6zkl

— Paul Gotham (@PickinSplinters) February 20, 2021
"We went on that little stretch where we went ahead and then we stopped doing it," Geneva head coach Matt Deisering said. "We got to execute the game plan. We didn't really do that."
Nasir Harrison and Devon Martin combined for 10 points during the second quarter. Martin found Harrison in the open court for the seven-point advantage.
Nasir Harrison starts the second-half scoring for @BoysGeneva pic.twitter.com/dm4Y6owbxS

— Paul Gotham (@PickinSplinters) February 20, 2021
But Wayne's zone defense frustrated the Panthers.
"Bill runs a 2-3," Deisering explained. "They run it very, very well. If we could get the game in the 60s, that's where we wanted it. Unfortunately, it didn't work that way."
Scoring Totals
Geneva: Nasir Harrison (15), Devon Martin (14), Anthony Torres (10), Wyatt Patchett (4), Mike Bowler (3) and Nathan Askin (3).
Wayne: Tyler Reynolds (27), Mason Blankenberg (21), Devon Forrest (5), Alex Bolt (5) and Elijah Schictel (4).