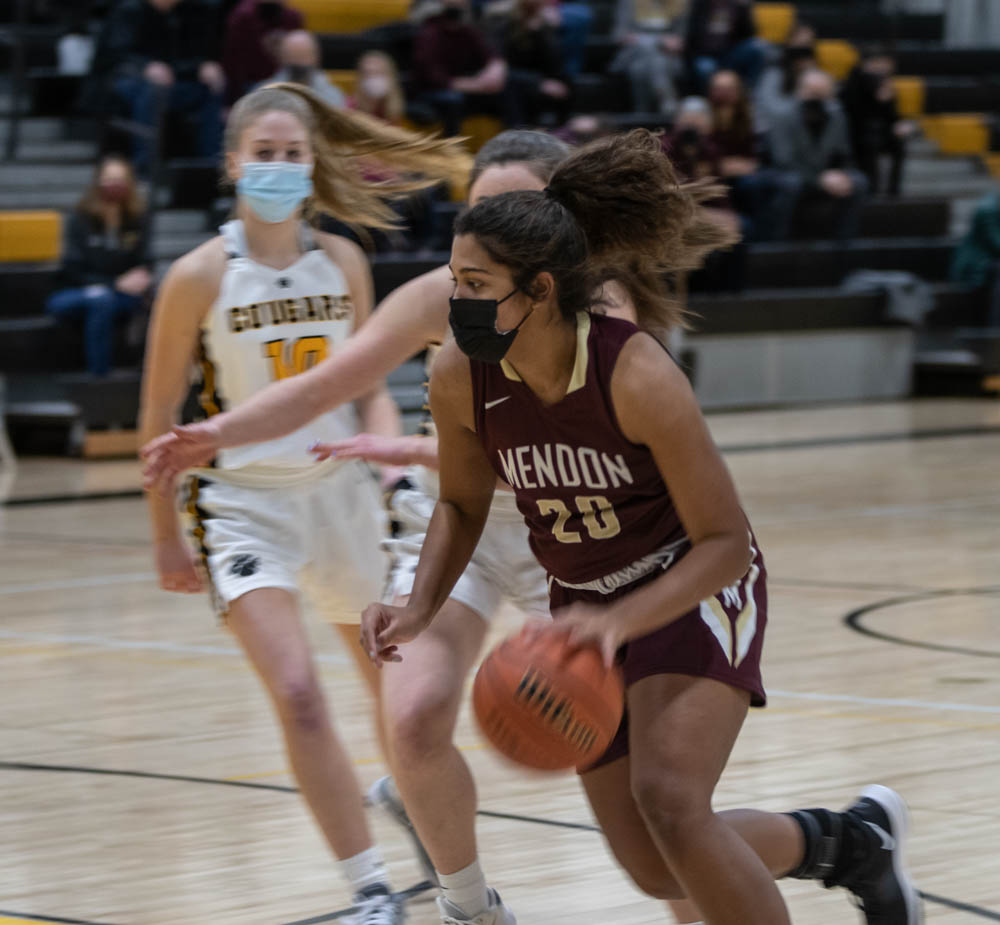 By PAUL GOTHAM
HONEOYE FALLS, N.Y. — Lexi Green capped the third quarter and her time on the floor for the day with a 3-pointer from the left corner.
Standing above foul-line extended and beyond the 3-point arc, she passed the ball to teammate Caroline Miller and deftly relocated along the perimeter. Miller used a pair of dribbles to draw the defense into the left block and then dished it out to the awaiting Green who didn't hesitate.
It was the senior's third 3-pointer of the game as well as her 22nd, 23rd and 24th points. The game-high effort led the Pittsford Mendon girls to their third win this week, a 66-37 victory at Honeoye Falls-Lima.
Lexi Green takes the inside-out feed from Caroline Miller and buries a triple. Heading to the 4th: @mendonGVBB 59-24 pic.twitter.com/glWl8Rvx7b

— Paul Gotham (@PickinSplinters) February 13, 2021
Seems fitting to use an exclamation point to describe the performance, but one has to wonder if the 5-foot-10 guard, who will continue her career at Cornell University, might be embarrassed by any possible overstatement of her efforts.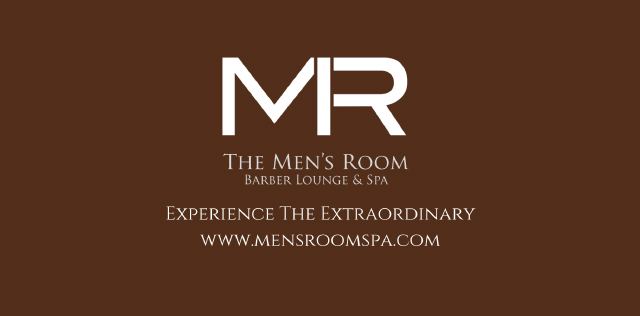 "I don't know," she said smiling. "It was just what was there. I was taking what was there."
Take she did. By every means possible.
The accompanying statistics of seven rebounds, four assists and three steals don't tell the full story.
She scored in the open floor. She scored in the half-court. She ran the break. She found teammates ahead on the floor. She finished in traffic. She finished on the pick-and-roll. If ever a picture was needed for the word "dynamic," Lexi Green fit that role on Saturday afternoon.
Lexi Green leads Lily Kennedy with the diagonal. @mendonGVBB 48-22 pic.twitter.com/0sd1p6hGT1

— Paul Gotham (@PickinSplinters) February 13, 2021
"She's got to be one of if not the most versatile kid in Section V," Mendon head coach Todd Julien said. "She can play one through five for me. We can line her up as a point guard. She can run the show. We can put here at the five. She's going to do some heavy damage inside."
Hailey Giotdano and Lexi Green run the pick-and-roll. @mendonGVBB 38-16 pic.twitter.com/Jn64kHBled

— Paul Gotham (@PickinSplinters) February 13, 2021
Consider the closing moments of the third quarter. With Mendon already leading 42-22, Green took a pass along the left wing and used the dribble for a baseline runner. Next trip down the floor she set up Lily Kennedy for an and-one.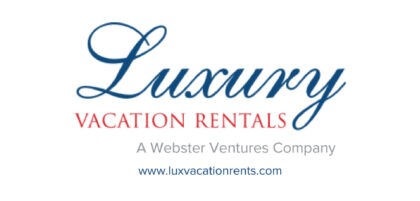 Then she grabbed a defensive rebound and fed Kennedy ahead of the opposing defense for another bucket. One trip down the floor later, Green used an upfake and nailed a mid-range jumper. Three possessions later she scored in traffic with an assist from Kennedy.
Lexi Green grabs the board, end the break, fumbles, recovers, scores and smiles. @mendonGVBB 28-14 pic.twitter.com/k4pkLzvqSy

— Paul Gotham (@PickinSplinters) February 13, 2021
If HF-L had any thoughts of a comeback, they were dismissed. In just over five minutes of action, Lexi Green totaled nine points, two assists and three rebounds.
"That's the big plus with her," Julien added. "Obviously, she's very skilled and athletic and everything, but she's knows the game well and can play any spot on the floor."
It was Mendon's third double-digit win of the week. The Lady Vikings have an average scoring margin of 28.7 in the early going of this shortened season. Saturday's effort included a second-quarter when they held HF-L, which came in having scored 62 and 64 points in their two wins this week, without a field goal.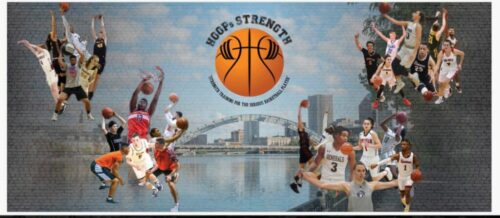 Julien pointed to the play of Bridget Miller who was tasked with the responsibility of  slowing HF-L's Teagan Kamm.
"She's a focal point for their offense," Julien said HF-L's junior forward. "Bridget came in and did a really good job. She's a strong kid and just made her (Teagan) catch in places where she doesn't normally catch it, maybe a little further away from the basket."
It was a 12-10 game with little more than two minutes remaining in the first quarter. HF-L's Hannah Selke had just scored in the post.
Hannah Selke gets it to fall, but @HFLGirlsBB trails early 14-10. pic.twitter.com/GCoPKzfQWi

— Paul Gotham (@PickinSplinters) February 13, 2021
Mendon went on a 9-4 run to close the stanza. Three possessions into the second quarter, Green made it a double-digit game at 26-14 with her second three of the day. The Lady Vikings did not allow HF-L within single digits for the remainder of the contest.
"We're improving day by day," said Julien whose teams have won four straight sectional titles.  "All of sudden you've got a short time to practice and then you're in game day, practice game day. I like the way our kids are improving game to game, practice to practice. That's not our ceiling, but we did play well today."

Scoring totals
Mendon: Ellen Henry (8), Danielle Strauf (2), Anaya COleman (8), Kathryn Hennessey (2), Lily Kennedy (16) and Caroline Miller (2).
HF-L: Hannah Selke (4), Beth Pangia (4), Elise Lupicella (2), Brooklyn Bellavia (4), Olivia Friedlander (2), Teagan Kamm (4), Mari Spitz (5), Brooke Alexander (2), Clare Ruff (4), Alice Russo (6).