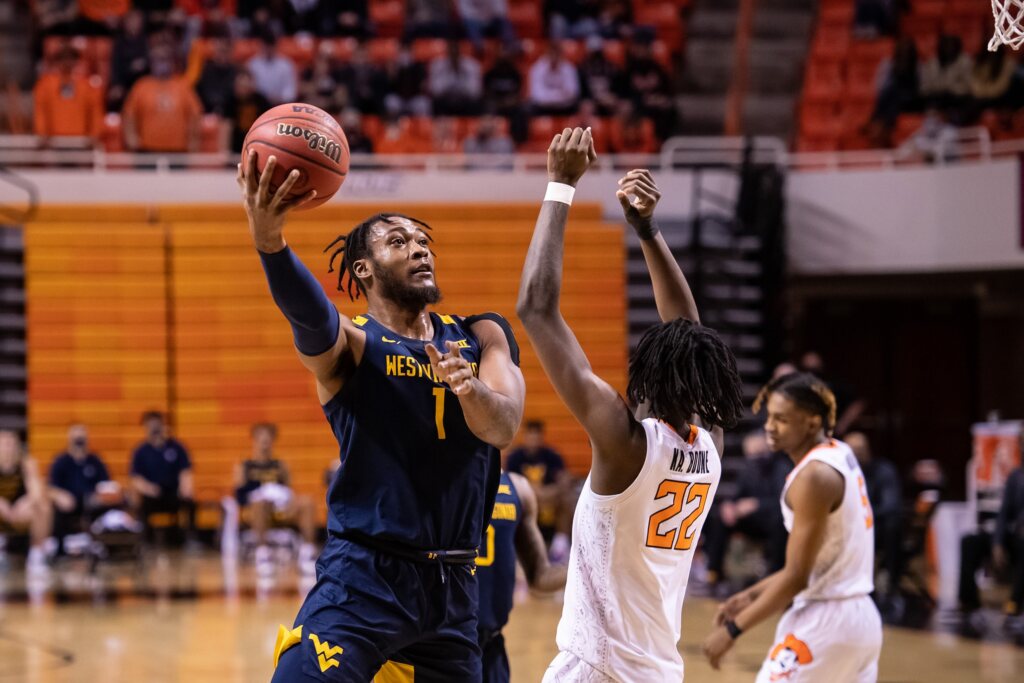 By GRIFFIN DELLA PENNA
NO. 14 WEST VIRGINIA (9-3) 87
OKLAHOMA ST. (7-3) 84
Head Coach Bob Huggins won his 300th career game with West Virginia after overcoming a 19-point deficit midway through the second half. Trailing 68-49 with 11:15 left, the Mountaineers went on a 15-1 run in 3:29 to make it a five-point game. Miles McBride caught fire in the second half, giving the Mountaineers their first lead of the contest with a corner three-pointer to put West Virginia up 76-75. Oklahoma State freshman Cade Cunningham's late heroics came up short as he fouled out after an offensive foul with 31 seconds remaining.

McBride had 21 points, four rebounds, and five assists while scoring 19 second half points. During that stretch he went 3-4 beyond the arc and 6-6 from the free throw line. Derek Culver finished with 22 points and 19 rebounds on 10-19 shooting, eclipsing the double-double mark in the first half. Taz Sherman added 20 points, and Kedrian Johnson with nine.
West Virginia grabbed 16 offensive boards in the first half and improved their field goal percentage from 32.5 percent in the first half to 53.3 percent in the second.
Oklahoma St. finished with 48 points in the paint and led for 36:39 minutes of play.

Cunningham led all scorers with 25 points and had nine rebounds. Isaac Likekele had 16 first half points and finished with 22.


ALSO:
MONMOUTH (3-4) 62
SIENA (2-0) 76
Jalen Pickett (Aquinas) contributed with an 18 point, 14 rebound double-double for Siena. The unanimous Preseason MAAC Player of the Year played 37 minutes while shooting 5-14 from the floor, 6-7 from the free throw line, and recording one assist. READ MORE.

OTHER SCORES:
BOSTON U 83
HOLY CROSS 76

MARYLAND 55
INDIANA 63

STANFORD 81
OREGON STATE 71

SO. ILLINOIS 55
DRAKE 86