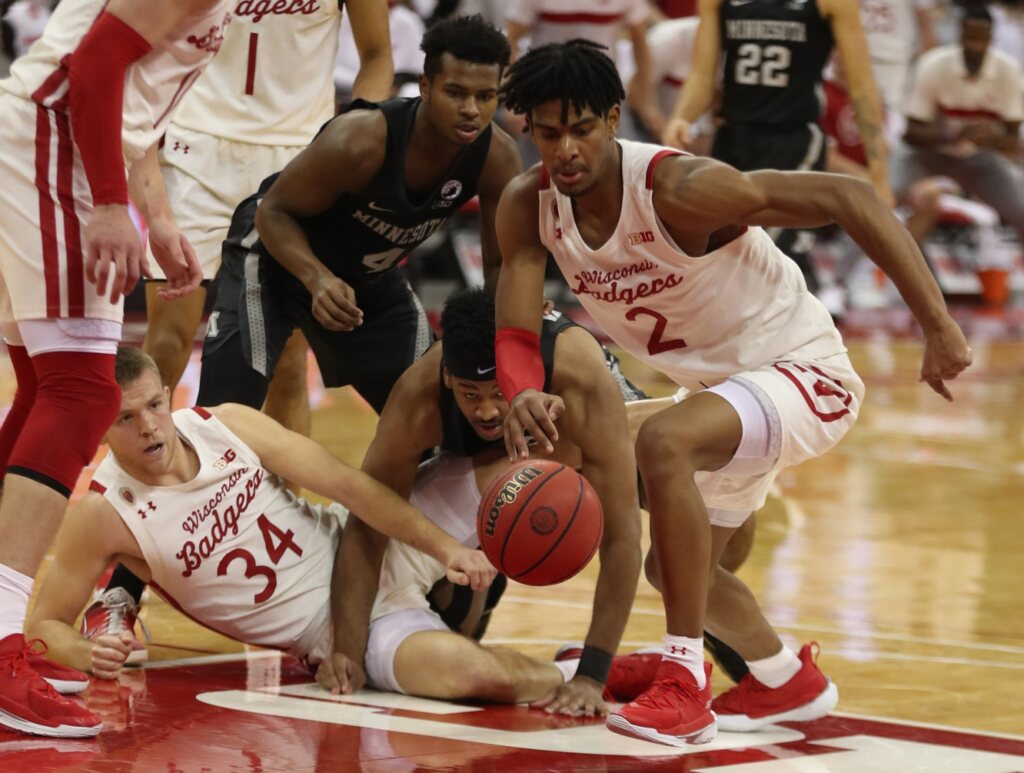 No. 21 MINNESOTA (9-2) 59
No. 6 WISCONSIN (9-2) 71
Micah Potter had an 18-point, 11-rebound double-double to lead Wisconsin to its third top 25 win in three tries this season. Potter scored 10 points in the first half and eight in the second. He was aided by D'Mitrik Trice and Aleem Ford in the second half, with Trice scoring nine in the frame and Ford adding 10. Wisconsin's defense played a major role in the game, holding Minnesota to 31.3 percent (20-for-64) from the field.
The Badgers limited Golden Gophers' leading scorer, Marcus Carr (24.0 PPG) to just 10 points on 3-for-13 shooting. Minnesota was able to keep the game within reach due to its 16 offensive boards and 12 made free throws. Trice and Ford both scored 14 points for the Badgers. Both players made two threes apiece, accounting for four of the team's six made triples. Potter and Brad Davison made the other two.
Jonathan Davis and Nate Reuvers were both a bucket from double figures, scoring eight and seven, respectively. Davison (5), Tyler Wahl (3) and Trevor Anderson (2) also scored for Wisconsin. Gabe Kalscheur led Minnesota with 15 points and three made threes, but it took 10 attempts from beyond the arc. Brandon Johnson, Liam Robbins and Carr also went into double digits for the Golden Gophers. Johnson and Robbins scored 12 points apiece to go with Carr's 10. Both Gach (5), Jamal Mashburn Jr. (3) and Eric Curry (2) rounded out Minnesota's scoring.
No. 16 MICHIGAN (8-0) 84
MARYLAND (6-4) 73
Hunter Dickinson scored 10 points in a 19-2 Michigan run that pushed the Wolverines ahead for good in the second half. The run sent Michigan from a slim 60-59 lead to a 79-61 advantage. Dickinson finished the game with a double-double that included 26 points and 11 boards. Michigan made 18 of 20 free throws, while Maryland only went 4-for-6.
The Terrapins kept it close for most of the game because they made 13 of 22 threes. The Wolverines went 6-for-19 from behind the arc. Franz Wagner netted 19 points for Michigan on three makes from downtown. Mike Smith added 16 points and six assists, while Eli Brooks had 10 points. Isaiah Livers and Brandon Johns Jr. rounded out the Wolverines' scoring with seven and six points, respectively.
Donta Scott paced Maryland with 19 points and six rebounds, which included a perfect 5-for-5 from deep. Eric Ayala and Jairus Hamilton also went into double digits for the Terps, with Ayala scoring 16 points and Hamilton 15. Both players made three threes. Hakim Hart (8), Aaron Wiggins (5), Darryl Morsell (4), Galin Smith (2), Aquan Smart (2) and Reese Mona (2) also scored for Maryland.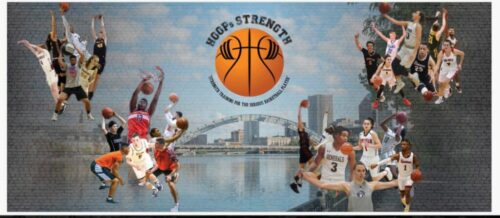 CALIFORNIA (5-5) 69
No. 21 OREGON (7-1) 82
Oregon went on a late 11-2 run to separate itself from California and move to 2-0 in PAC-12 play. Chris Duarte, who scored 19 points for the Ducks, led the run by scoring the first eight points. Both teams were virtually identical in field goal percentage, three pointers made and free throws made, but Oregon attempted 14 more field goals due to its 10 offensive rebounds and California's 17 turnovers.
Nine of the Golden Bears' turnovers were Oregon steals. Eugene Omoruyi scored 15 of his team-leading 26 points for the Ducks in the first half. Omoruyi went 10-for-14 from the field and also added six boards and five steals. Duarte's 19 points were mostly scored from behind the arc, as the Dominican guard knocked down five triples. Eric Williams Jr. and LJ Figueroa also went into double figures, scoring 13 and 11 points, respectively. Aaron Estrada (6), Amauri Hardy (4) and Chandler Lawson (3) also contributed to the Ducks' offensive effort. Matt Bradley led California in scoring with 21 points. Bradley made six field goals, four of them threes, and all five of his free throws.
Makale Foreman was the only other Golden Bear to reach double digit points by scoring 14. He went 4-for-9 from three, which accounted for all of his field goal attempts. Andre Kelly and Lars Thiemann both grabbed seven rebounds for California. Kelly added eight points and Thiemann had five. Joel Brown (5), Ryan Betley (5), Kuany Kuany (4), Jarred Hyder (4) and D.J. Thorpe (3) rounded out the Golden Bears' scoring.
Also:
NEVADA (7-3) 68
NEW MEXICO (3-3) 54
Keith McGee (Greece Arcadia) scored three points in 12 minutes for New Mexico. The 6-foot-3 guard made his only field goal attempt, a three, and grabbed a rebound.
Other Scores:
CATAWBA (DIVISION II) 62
WAKE FOREST (3-0) 70
UTAH (4-2) 70
UCLA (6-2) 72
ARIZONA (8-1) 80
WASHINGTON (1-7) 53
COLORADO (7-2) 72
USC (5-2) 62