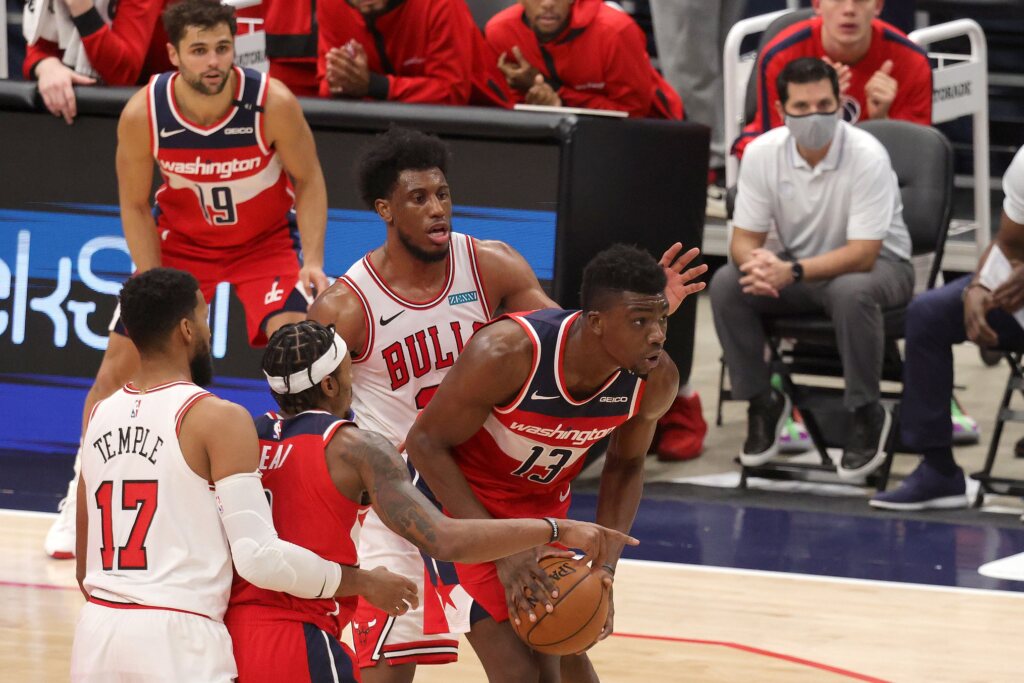 By JOHN LIKANJE
Thomas Bryant entered Thursday's contest with a pair of huge quarters already under his belt this season. Both came against the Orlando Magic in Games 2 and 3 in which the former Bishop Kearney star netted the majority of his points in the third quarter.
Thursday evening, Bryant exploded for yet another huge period. This time it was the second as he poured in 16 of his 28 points in the Wizards' 133-130 defeat to the Chicago Bulls on New Year's Eve. The 28 points were three shy of his career-high 31, which he set on December 22, 2018 against the Phoenix Suns.
The opening period was a good indication of how Bryant's night would unfold as he swished a pair of three-pointers: one from the top of the key and again from the left wing. Then the 6-foot-11 center subbed in for Robin Lopez at the 9:42 mark of the second quarter and ignited Capital One Arena.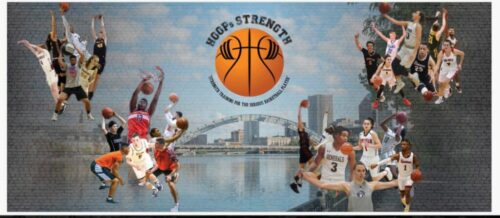 Bryant started by scoring six straight points: a dunk off Rui Hachimura's behind-the-back pass, a putback off Bradley Beal's missed floater and a contact layup while being fouled thanks to Russell Westbrook breaking down the defense and threading the needle to him.
Then he gave Wizards' fans and the entire Rochester area a brief scare. After swatting away Zach LaVine's three-pointer, Bryant swiped a steal off an inbounds pass and sprinted up the sideline. The 6-foot-10 center noticed a Wizards' player cutting from the other side and while bouncing the ball over, immediately crumpled to the hardwood clutching his right ankle and foot area. Upon replay, not only did Bryant bump knees with a Bulls' defender, he planted his right foot awkwardly and partially rolled his ankle.
Fortunately, after a quick check-up by the medical staff, Bryant was unharmed and able to remain on the court. He even knocked down a short jumper near the foul line as proof. The former Bishop Kearney star capped off his huge quarter by converting a pair of free throws after being fouled on a dunk attempt and finished another three-point play courtesy of Westbrook. Overall, along with his 16 points, Bryant collected two rebounds, one block and one steal.
Perfect shooting half for TB: 22 points | 8-8 FG | 2-2 3PT | 4-4 FT 🔥#WizBulls | @nolimittb31 pic.twitter.com/NEGh4AA9aX

— Washington Wizards (@WashWizards) December 31, 2020
However, similar to the two games against the Magic, Bryant was unable to maintain this scoring surge and only netted six second-half points: a right-wing three-pointer, a highlight-reel dunk for the second consecutive contest and a free throw.
RUSS UP TOP FOR TB. 💪 pic.twitter.com/exCjEjMCpd

— Washington Wizards (@WashWizards) January 1, 2021
Bryant almost delivered the play of the game as well. With the Wizards trailing by one with 14.4 seconds remaining, the 6-foot-10 center threw a perfectly well-timed backdoor cut pass to Beal for the go-ahead layup. Unfortunately, Beal fumbled the ball in mid-air and couldn't get a clean shot.
Overall, Bryant's last game of the calendar year consisted of 28 points on 10-of-11 shooting, including 3-of-3 from long range and 5-of-7 from the charity stripe, three blocks, three rebounds and one block in 34 minutes.
The Wizards hope the New Year will bring more victories as they will continue searching for their first win of the season on Friday at Minnesota. Game is slated for 8 p.m. at the Target Center.