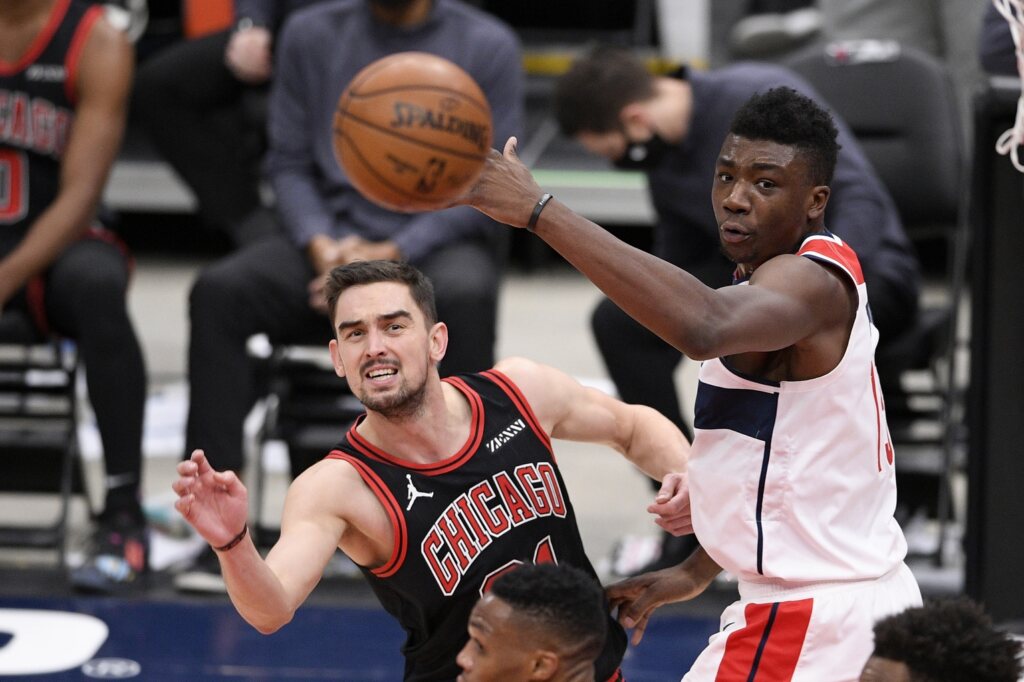 By JOHN LIKANJE
The Washington Wizards entered Tuesday night losers of their first three games. Therefore, it was expected for them to come out of the gates with the determination and motivation to notch their first victory of the season over a winless Chicago Bulls squad.
Thomas Bryant brought energy of his own, scoring seven of his 13 points in the opening six minutes. The 6-foot-10 center started his night by catching the ball in traffic near the restricted area, taking a retreat dribble and swishing a fadeaway jumper.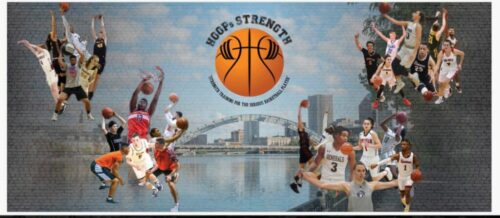 Bryant then scored back-to-back buckets courtesy of Russell Westbrook. The former Bishop Kearney star leaked ahead of the Bulls' defense in transition and was awarded a breakaway dunk. On the ensuing possession, he knocked down a three-pointer from the left wing in a defender's face.
A great pass from Russell Westbrook to Thomas Bryant in transition for an easy dunk. pic.twitter.com/9Z2Tb6Yg6A

— Hoop District (@Hoop_District) December 30, 2020
From there, Bryant was relatively quiet aside from a pair of dunks in the third quarter. The 6-foot-10 center was the beneficiary of Bradley Beal finding him for a baseline jam while falling down. Then, Bryant delivered the highlight of the night. On a 3-on-3 fastbreak, Deni Avdija received an outlet from Ish Smith and immediately bounced the rock to Bryant. Bryant, who was rumbling down the lane, rose in a Statue of Liberty-esque pose and attempted to tear down the rim while being fouled by Zach LaVine.
No TB's were harmed in the making of this dunk. 💪 pic.twitter.com/MzSIPe318p

— Washington Wizards (@WashWizards) December 30, 2020
Bryant's last points of the game were a pair of free throws midway through the fourth quarter. Overall, the former Bishop Kearney star finished with 13 points, six rebounds, two assists and two blocks. Besides the opening period, he appeared to be out of sync with both Beal and Westbrook considering the amount of errant passes exchanged between the trio.
TB SWAT. 🤚 pic.twitter.com/vqKODoNS7z

— Washington Wizards (@WashWizards) December 30, 2020
Defensively, although Bryant did well in limiting Wendell Carter, Jr. to 10 points, he allowed a double-double to an opposing center for the third time in four games. Bryant had his hands full defending the Bulls' opposing guards due to constant switching as well.
Both of these teams will meet again on Thursday at 5 p.m. at Capital One Arena.
Isaiah Stewart
With the departure of Blake Griffin (concussion protocol) early in the contest, Isaiah Stewart's number was called upon for the second straight game. The former McQuaid star's hard work paid off as he was finally given rotation-caliber minutes.
In a career-high 23 minutes, Stewart posted six points, seven rebounds, two blocks and one assist in the Detroit Pistons' 116-106 defeat to the Golden State Warriors.
Just like his first career NBA bucket, Isaiah Stewart's (or as many Pistons fans are appropriately calling him: Beef Stew) second career NBA bucket is an offensive board and score. pic.twitter.com/hAhZ7xqiK0

— Matt Trabold (@TrabsMatt) December 30, 2020
As of now, it's unknown whether Griffin will miss any time since the Pistons don't play again until New Year's Day. If the six-time All-Star does sit out that upcoming matchup with the Boston Celtics, expect Stewart to be the next man up and produce off the bench.
You don't usually see Steph Curry get blocked this hard.

Also:
– Isaiah Stewart blocked it while being unintentionally tripped by a teammate.
– It was a high-IQ block where ball stayed inbounds to start the break the other way.
– Such an acrobatic save/pass by Rose on this play. pic.twitter.com/FFN1rN8MLV

— Matt Trabold (@TrabsMatt) December 30, 2020