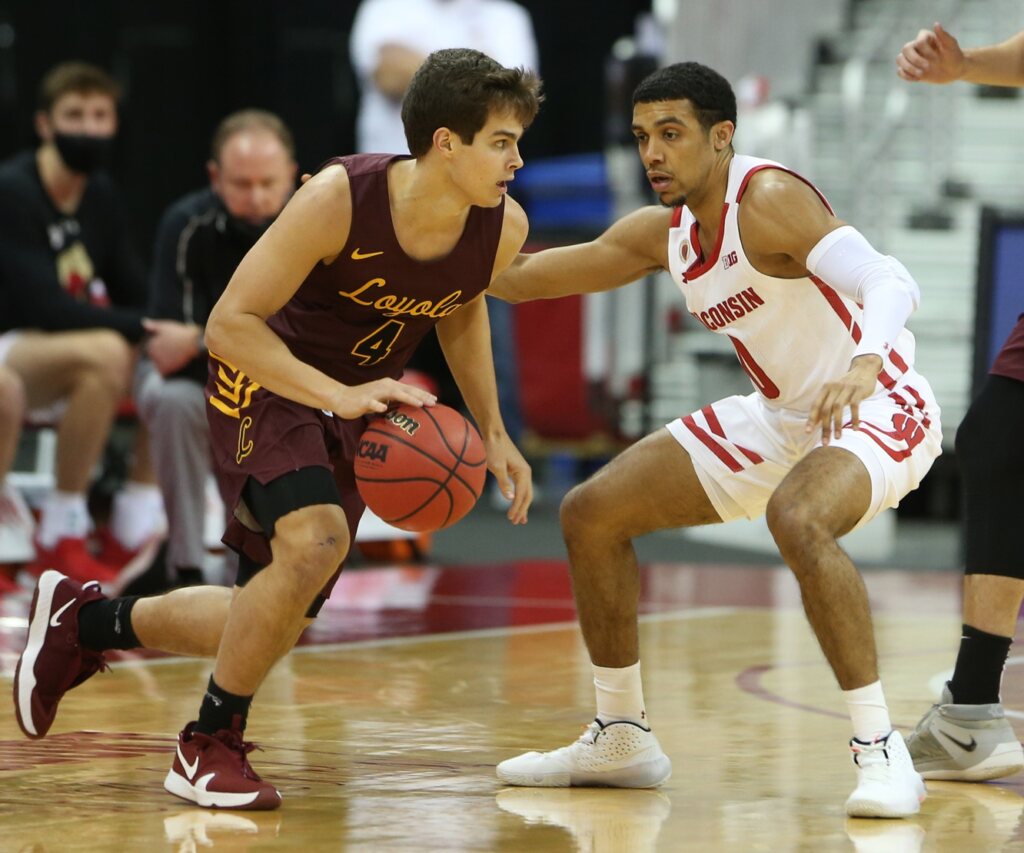 APPALACHIAN STATE (4-2) 38
NO. 10 TENNESSEE (3-0) 79
Tennessee jumped out to an early 16-1 lead in the first seven minutes and never looked back. The Volunteers suffocated Appalachian State allowing just 13 points and 4-of-22 shooting in the first half.
Four Volunteers scored double-digit points. Victor Bailey Jr. led Tennessee with 13 points, John Fulkerson and Jaden Springer both had 12 points in the win. Josiah-Jordan James added on 11 points thanks to shooting 3-for-3 from beyond the arc.
The Tennessee defense was relentless all game not allowing one Mountaineer over 10 points holding Appalachian State to 28 percent from the field and 23.8 percent from three.
LOYOLA CHICAGO (3-1) 63
NO. 12 WISCONSIN (5-1) 77
A balanced backcourt gave Wisconsin the edge over undefeated Loyola Chicago. Starting senior guards Brad Davidson and D'Mitrik Trice each scored 17 points and dished out two assists. Senior Micah Potter poured in 13 points and added seven rebounds in 20 minutes of work. The Badgers shot 55.6 percent from three, which is its highest percent from three on the year.
Cameron Krutwig and Lucas Williamson led the Loyola Chicago Ramblers. Krutwig posted 19 points while Williamson scored 15 points and collected five rebounds.
MINNESOTA (6-1) 65
NO. 13 ILLINOIS (5-2) 92
Sophomore standout Kofi Cockburn put up a career-high 33 points and grabbed 13 rebounds for his third double-double of the season to help Illinois win for the second time in three games. Freshman Adam Miller added on 14 points off the bench. Ayo Dosunmo and Trent Frazier both scored 10 points.
Marcus Carr put up a team-high 16 points for the Golden Gophers. Carr struggled from the field but got to the free-throw line making 9-of-10. Liam Robbins was the only other Gopher that scored double-digit points with 10.
GEORGIA TECH (2-3) 61
NO. 15 FLORIDA STATE (4-0) 74
Freshman standout Scottie Barnes posted a team-high 16 points which led Florida State to its fourth straight win and first in conference play. Barnes scored 14 of his 16 points in the second half. M.J. Walker added in 14 points and four rebounds. The Seminoles shot 53 percent from the field, 47 percent from three, and 75 percent from the charity stripe.
For Georgia Tech, Michael Devoe scored a game-high 21 points on 7-of-15 shooting. Moses Wright and Jordan Usher both added on 12 points for the Yellow Jackets.
NO. 24 CLEMSON (5-1) 60
VIRGINIA TECH (5-1) 66
Virginia Tech bounced back from its only loss to win its second game against a top 25 opponent. The Hokies delivered Clemson its first loss and held the Tigers to its second-lowest scoring output on the year.
Sophomore Tyrece Radford scored a team-high 15 points on 45 percent shooting. Nahiem Alleyne and Keve Aluma both poured in 13 points. Hunter Cattoor added on an efficient 11 points off the bench. Catoor shot 3-of-5 from the field and 2-of-4 from deep.
Al-Amir Dawes scored a game-high 18 points for Clemson. Forward Aamir Simms backed Dawes up with 15 points. Simms had an impact on the defensive end collecting two steals and swatting away two shots.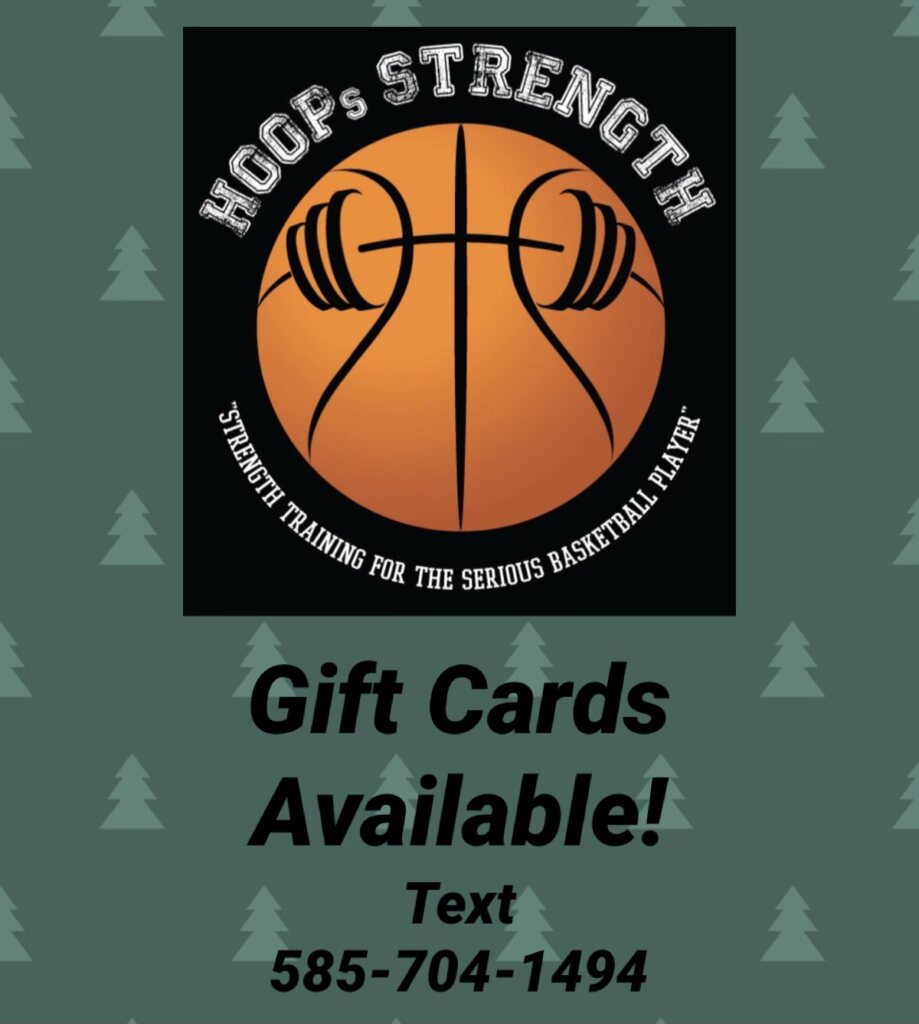 Also:
ST. FRANCIS (NY) (2-1) 91
CENTRAL CONNECTICUT (1-5) 86
Nigel Scantlebury (Athena) scored 12 points on 4-of-9 shooting for the Blue Devils. Scantlebury recorded a team-high seven assists in the loss. The guard also had two steals and two rebounds. The junior averages 10 points per game through his first six games.
BUFFALO (3-2) 90 
MIAMI (OH) (3-2) 62
Jeenathan Williams (UPrep) led Buffalo to a wire-to-wire win by putting up a game-high 21 points. The junior shot 9-of-15 from the field and 2-of-4 from three. Williams collected six rebounds and dished out four assists. The forward has averaged 20 points per game through the first five games.
OUR LADY OF THE LAKE 65
NEW MEXICO (2-0) 104
Keith McGee (Greece Arcadia) tallied nine points in New Mexico's second win of the season. The junior shot 4-of-7 from the field and 1-of-3 from three. McGee collected three boards and had one assist.
Other scores:
ST. BONAVENTURE 81
AKRON 74
CHARLOTTE 63
DAVIDSON 52
WESTERN CAROLINA 68
VCU 93
INDIANA STATE 59
SAINT LOUIS 78
HOFSTRA 96
MONMOUTH 88
KANSAS STATE 74
IOWA STATE 65
QUINCY 48
NORTHWESTERN 100
STANFORD 82
CSU NORTHRIDGE 71
UTAH VALLEY 67
UTAH 75
TEXAS SOUTHERN 63
AUBURN 80
SE LOUSIANA 52
TEXAS A&M 69
FURMAN 80
ALABAMA 83
CHICAGO STATE 62
ILLINOIS STATE 91
SOUTHEAST MISSOURI STATE 63
EVANSVILLE 66 (OT)
WICHITA STATE 69
TULSA 65