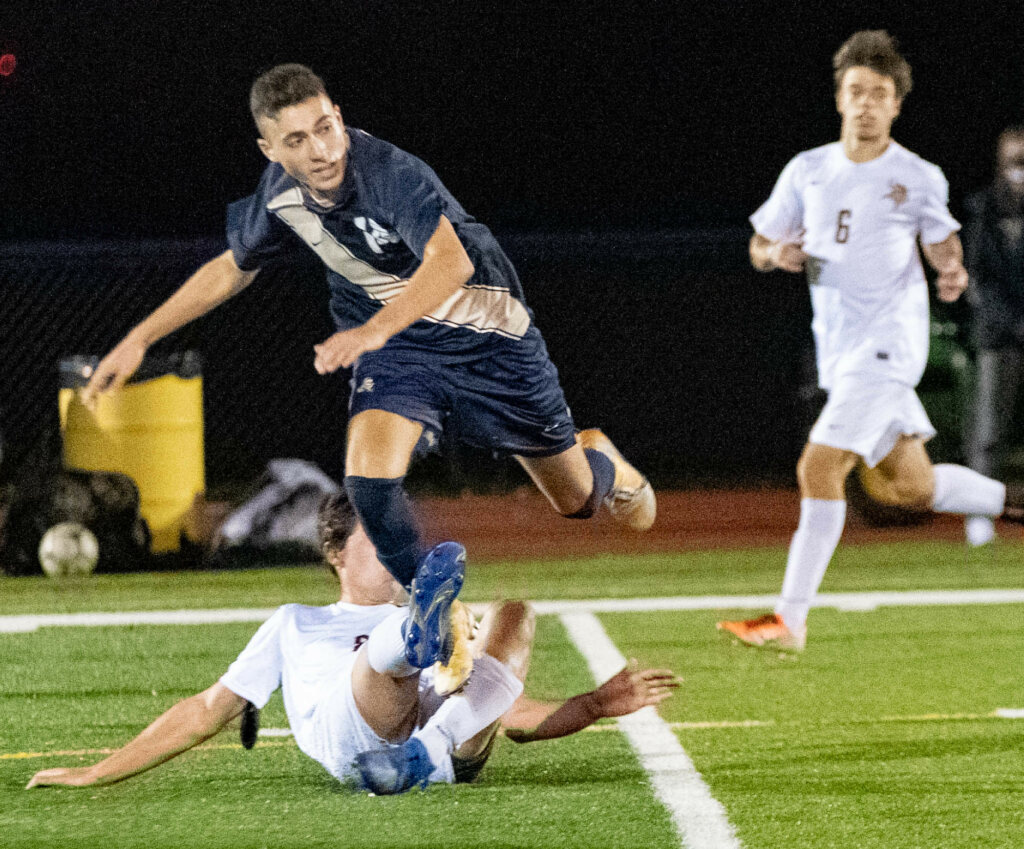 By PAUL GOTHAM
It wasn't the way Dylan Kladstrup planned it.
While the Pittsford Sutherland boys' soccer team hoisted a sectional block on its home pitch, Kladstrup watched from a few feet away.
Propped on a pair of crutches, the Knights' leading scorer and senior tri-captain was forced to choose caution over celebration.
It was one of the few times during the past four years that Kladstrup's movements on the soccer field have been dictated to him.
"I was pretty upset," Kladstrup said recently by phone. "Obviously, I was really happy for the team. But I was still bummed about not being able to play."
A broken foot coupled with ligament damage suffered in the Knights' sectional opener against Brockport sent Kladstrup to the sidelines.
He watched as his teammates edged cross-town rival Pittsford Mendon in the quarter-finals before knocking off Spencerport in the semis and Churchville-Chili to claim the 2020 Section V Class A crown.
"Everyone gave 110 percent," he said. "I was proud of every single one of them."
Kladstrup finished his career at Sutherland among the top three in program history for goals, assists and total points.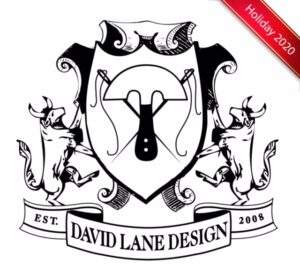 Don't mistake quantity for quality, though, because Kladstrup supplied the latter as well.
As a freshman, he delivered the eventual game-winner as the Knights knocked off three-time reigning champion Honeoye Falls-Lima. He followed that by converting the winning PK to help Sutherland clinch a spot in the New York State Class A Far West Regional. A year ago, he scored the lone goal in Sutherland's 1-0 win over Wayne in the Class A2 final.
"He's had an impact on all of them," Sutherland head coach Sean Hopkins said of Kladstrup's role with the Knights' championships. "Even as a freshman, he started the season hurt and didn't play in the first six or seven games. I expected he'd come in and give us some really good minutes off the bench, but it was pretty evident that he should be starting.
"He found himself right away in the starting lineup with a lot of seniors. He's never looked back."
VIEW MORE SUE KANE PHOTOS HERE.
With 14 goals and five assists this season, the senior midfielder led Monroe County Division III in goals and total points (33). Five of those goals came in a pair of wins over Mendon.
"He's always dangerous," Mendon head coach Mark Hurley said. "He's very active. You can never sleep on him for a second. He finds the ball a lot. It's a result of his hard work in creating angles and knowing where to go off the ball."
Kladstrup had an assist and scored in the 79th minute when the Knights downed the Vikings 2-1 and then tallied all four goals in a 4-nil win to cap regular season.
"He's always around it," Hurley added. "He anticipates so well. Sometimes you feel like how did we give him that gift goal? But it's him reading the situation and understanding where to go and where the ball is going to be. It's really tough to teach, but it's innate with him."
A physical education teacher at Pittsford's Calkins Road school, Hurley first met Kladstrup while the youngster was in middle school. Hurley knew then of his potential and that he would be attending the rival school. He joked that he tried to get Kladstrup to play football. The attempt was futile.
"His presence is always felt," Hurley continued. "Sometimes players can become invisible. Any time he's on the field, he's around the ball and dangerous. He makes guys around him better because of that."
As a freshman, Kladstrup played alongside senior John Mozrall forcing opposing defenses to leave his teammate in one-on-one coverage. As a senior, he made the move to midfield which allowed Will Field to flourish and the junior scored 10 goals while adding six assists.
"He made that move for his team, said Greece Athena head coach Mike Butler. "He was dominant in that spot as well. I like his motor and competitive spirit. He's constantly communicating.
"He's a very good finisher. He plays really well with his back to the goal. If you play into him, he going to play off to teammates or he's going to turn and make a really good play."
The son of Rita Kladstrup, head coach of the Brighton High School girls' soccer team, the younger Kladstrup had a chance to play a role on the sidelines during sectionals. He didn't waste the opportunity.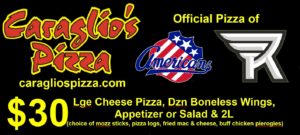 "We've been talking a lot about his leadership over the last two years," Hopkins said. "I wanted him to be this positive leader that his teammates really respect. We all know he's the best player. I really felt like he took that step when he got hurt.
"He became the best leader he's been when he was hurt. He wanted to be the first one to talk in our pre-game speeches. A couple times I just let him take it, and I didn't say a word. I just let him facilitate the conversation. He had a big part in that (sectional run). It was great to see him step up and continue to lead even though he wasn't on the field."
With the dead period for recruiting being extended until next April as a result of COVID-19, Kaldstrup's college plans, like other uncommitted student-athletes,  have been put on hold.
His immediate plans involve a return to play for Castellón an International Development Academy (IDA). A year ago, he spent the months after his high school season in the Spanish city north of Valencia. The pandemic forced an early departure.
First priority this year will be rehabbing his foot. He has started walking without crutches looking ahead to playing again.
"Even with this minor setback I'm really excited to get going and start playing again," Kladstrup said of the potential for competition overseas.
Kladstrup leaves Sutherland having scored 46 goals. Only Joe Sternberg (1982-84) with 71 markers and Ngwese Ebangwese (2005-08) with 49 have more in Sutherland history. Kaldstrup's 31 career assists are second only to 32 from Paul Valenti (1995-97). His 123 total points finished second to Sternberg's 166.
"Those numbers are crazy when you think about how great our league has been," Hopkins said referring to Monroe County Division III which produced the New York State Far Wester Regional in each of Kladstrup's first three seasons on varsity.
Kladstrup also takes with him a legacy of being a part of three titles in four years.
In the 1980s, Sutherland won six sectional championships under then head coach Greg Fitch. The Knights shared the 1987 Class BB title with Greece Arcadia in Fitch's last season. In the 25-plus years after that, Sutherland won two sectional titles.
With Kladstrup leading the way, the Knights changed that.
"It's meant a lot to me especially being able to play with teammates who I grew up playing travel soccer with. There's nothing better than to play with the guys you go to school with. It's really fun. You make a lot of memories."