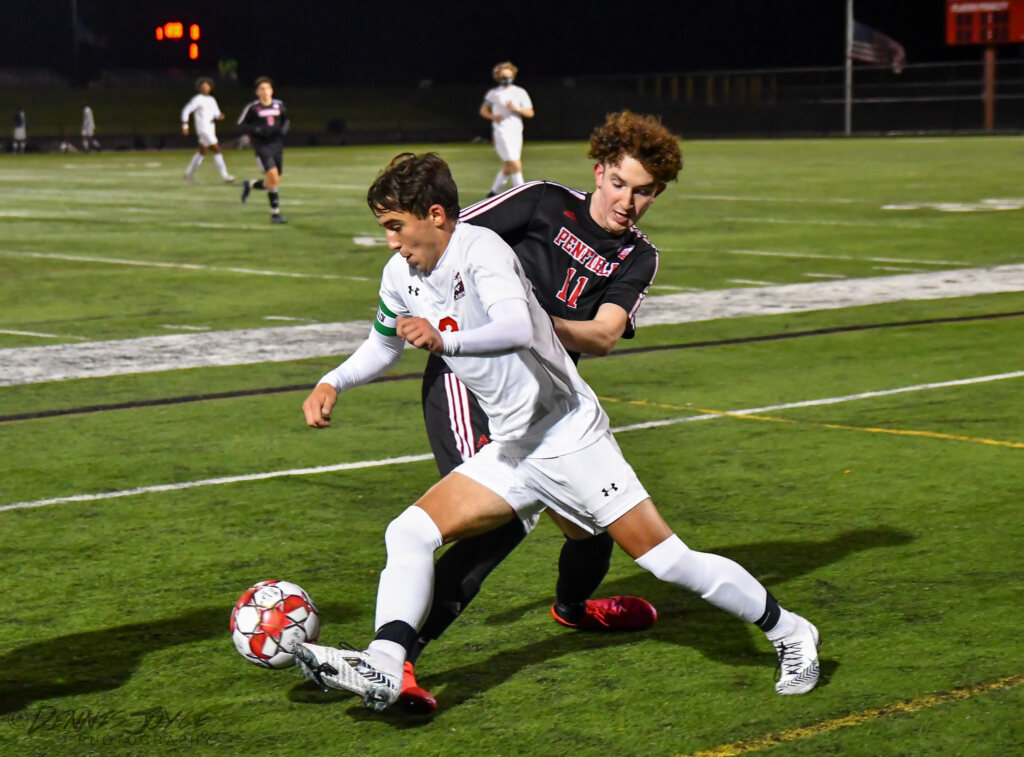 By PAUL GOTHAM
PENFIELD, N.Y. — Credit Cristiano Mounnarat with the ability to deliver when his team needs it.
The unbeaten and untied Penfield Patriots (7-0-0) have played just two games decided by one goal this season.
The sophomore midfielder has the game winner on both occasions.
Mounnarat connected at the 3:10 mark of the first overtime session Thursday night, and the Patriots downed Hilton, 1-0.
"I felt calm and knew I had to take it out of the air," Mounnarat said. "That was my only problem. I just had to take it out of the air. The rest of it just happened."
Teammate Shane McMillan played a ball from the outer third along the right wing to the opposite side of the pitch. Mounnarat took on a Hilton defender with three touches before connecting with a left-footed strike.
"I saw Shane, and I started screaming," he said. "I was wide open. I saw him look up, and he just hit it. It came right to me, and I just thought I got to score this. I have to. I took a touch out of the air, did a little move and shot it."
VIEW MORE DENNIS JOYCE PHOTOS HERE. 
Mounnarat also had the game winner late in the second half in Penfield's 2-1 triumph over Victor.
"I was just thinking about putting it in the side netting," he said of Thursday's winner. "I wasn't even thinking about the keeper. I knew I just got to place this nice."
When the Monroe County Division I rivals met on October 12th, the Patriots won 4-2. Hilton adjusted its game plan to slow a Penfield squad which has outscored opponents by a combined total of 24-4 including 13-1 in their two previous outings.

"They were fantastic on defense tonight," Penfield coach John Cotsonas said crediting the tactics used by Hilton head coach Mike Ellicott. "Mike's game plan was perfect. It got us really frustrated. He's a really, really good coach. They played really, really well. Kudos to them."
The Patriots routinely were able to switch sides of the field with the ball and maintain possession. It was matter, though, of getting and converting on scoring opportunities in the final third of the pitch. It was a topic Cotsonas discussed with his team during each break within the game.
"We knew we weren't not going to be able to go up the middle," Cotsonas explained. "We had to find that space over the middle center back and the outside back which is where Shane dropped it. He (Mounnarat) made the right run, and we finished a great little sequence there."
Cristiano Mounnarat ends with 3:17 remaining in the first overtime. @PHSVarBSoccer 1 @HiltonSoccer 0 pic.twitter.com/K1SN9Kal5F

— Paul Gotham (@PickinSplinters) October 30, 2020
Hilton (4-3-0) had won three straight entering the match. Ellicott knew that a different approach was needed if the Cadets were to hand Penfield its first loss of the season.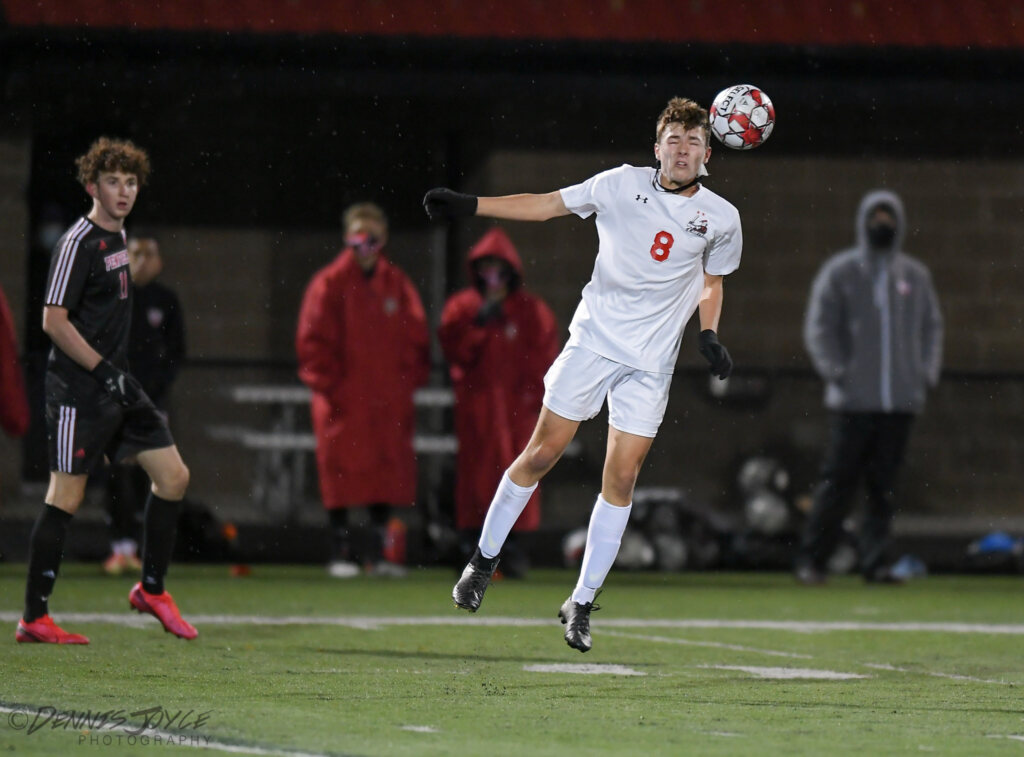 "In our first meeting, we tried to go toe-to-toe with them," he said. "We knew we had to play a way more intelligent game this time. They're a smart group. They attack in waves. They don't fear going forward."
Ellicott pointed to Joe Vogt as a key factor in the Patriots success.
"When you've got Joe Vogt behind you, it's a really nice rock to have back there knowing that he's going to clean up," Ellicott said of the senior center back. "He's kinda the vacuum cleaner. He cleans up all the messes. There were messes tonight for them, and we didn't challenge them as much as we wanted to in an attacking sense. When we did, they're lucky they've got such a talented back as him. He's a great player."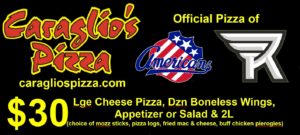 Hilton had Nate Battaglia in their favor. The senior keeper made a handful of spectacular saves. None more so impressive than when he came off his line to stop McMillan on a mini-break. Battaglia also received help from a goalkeeper's best friend when it was needed most.
"Their keeper played fantastic tonight," Cotsonas said. "He made a couple huge saves. We felt like we had a whole lot more of the play. We had the ball a lot. He made a couple big saves."
It looked like Penfield had the game winner when Mark Zillist snuck a shot under a sliding Battaglia in the closing seconds, but the ball caromed off the post.
Mark Zillist hits the post with :15 left regulation. Going to overtime: @HiltonSoccer 0 @PHSVarBSoccer 0 pic.twitter.com/r2wOATK91R

— Paul Gotham (@PickinSplinters) October 30, 2020
"That was a great match," Cotsonas said. "Our league is such a war every single time. We knew that it was going to be tough. They just beat Fairport.
"This group is very resilient in what they do. They know that if they can keep their heads and play smart that they are going to cause other teams problems."
Penfield hosts Fairport on Saturday for a 2 p.m. start. Hilton travels to Victor also on Saturday for a 9 a.m. kickoff.