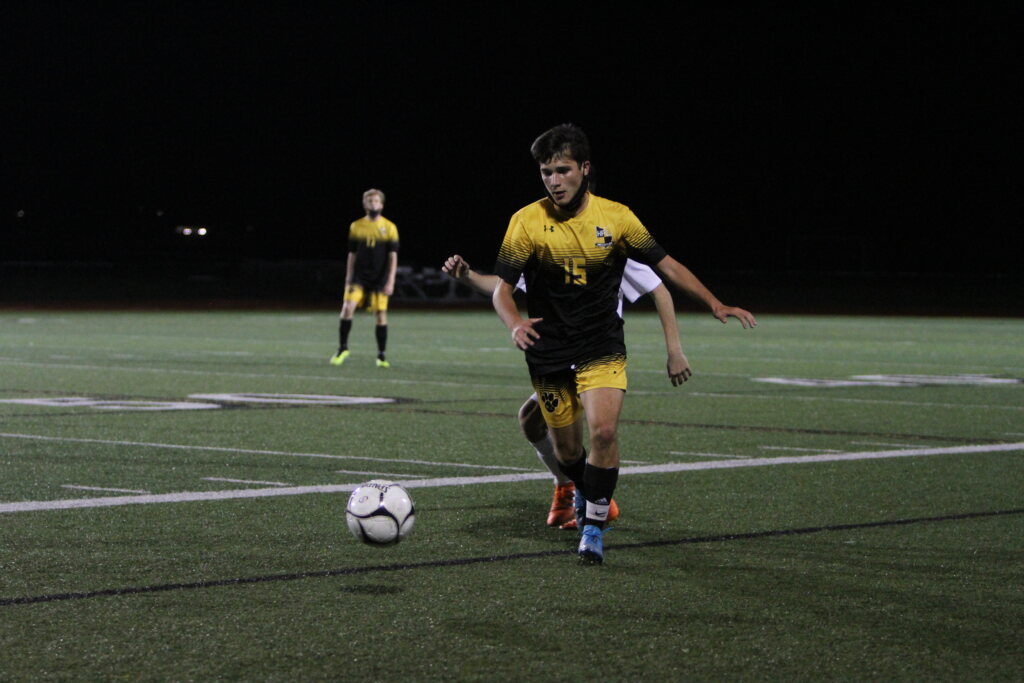 By PAUL GOTHAM
CANANDAIGUA, N.Y. — Mike Merrill figured his Honeoye Falls-Lima Cougars played well for 25 minutes.
On Tuesday night, that was good enough for a victory.
Junior David Brassie scored in the final minute, and Honeoye Falls-Lima downed host Canandaigua, 2-1.
"We somehow squeaked out a W," Merrill said. "We played great the first 10 minutes and the last 15 minutes, but the rest of the time Canandaigua really took it to us."

Brassie received a pass from teammate John Henry Woloszuk, took on an opposing defender and went near post with :45 seconds remaining for his third goal of the season.
"They had a little combination there and freed David up," Merrill explained. "Dave had a nice shot on the near post."
With :45 seconds remaining, David Brassie goes near post. @HFLBoysSoccer 2 @CABravesSports 1 pic.twitter.com/kMhv5D3STJ

— Paul Gotham (@PickinSplinters) October 28, 2020
The goal came after the Cougars shifted the game's momentum in the final 20 minutes.
"We did make a little bit of a change," Merrill explained. "They're a good team, but we were sitting back and allowing them a lot of time. We just had to push up higher on the midfield, confront those central midfielders and give them pressure. That really kinda turned the tide those last 15-20 minutes where we started to play a lot better and possess the ball a lot better. We had more chances the last 20 minutes."
Canandaigua's Dom Spychalski leveled the match with 18:37 to go in the first half, and the Braves had several opportunities after that to take the lead.
21' Dom Spychalski converts a free kick for the equalizer. @HFLBoysSoccer 1 @CABravesSports 1 pic.twitter.com/6gfaM0lCma

— Paul Gotham (@PickinSplinters) October 27, 2020
HF-L keeper Cade Ratliff-Kailbourne made six saves on the night including three from point-blank range inside the 18-yard box.
"He hasn't been tested a whole lot this year, and he's actually great at saving the ball," Merrill said of the senior. "He just needs a little bit more experience. This is really his first year starting.
"We talked a little bit at halftime, and he came out and played more aggressively in the second half and made some great plays."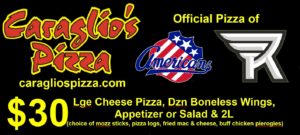 A collision inside the box forced Ratliff-Kailbourne out of the game at the 29:18 mark of the second half.
"I didn't think he was going to be able to go back in the game," Merrill noted. "He went through the protocol with the trainer, and he said he was good. I was kinda shocked that he was going back in the game, but all the cards lined up and he came back. He really led the way by doing so."
HF-L senior Gunnar Wetzel took advantage of a second-chance opportunity to start the scoring in the contest's eighth minute.
7' Gunnar Wetzel takes advantage of a second chance to give @HFLBoysSoccer a 1-nil lead. pic.twitter.com/x2n5rbHSnw

— Paul Gotham (@PickinSplinters) October 27, 2020
Soon after, Canandaigua started to take charge.
Riley Joseph and Luke Viggiani had back-to-back scoring opportunities turned away by Ratliff-Kailbourne. A corner kick followed from there before Spychalski leveled the match.
"Canandaigua has some really outstanding players that put you on your heels a little bit," Merrill said. "Not having a really challenging non-league schedule for us this year we've kinda gotten a little comfortable with some of our play. They really challenged us tonight, and we were really lucky to squeak out that goal in the last minute."
A rainy night for @HFLBoysSoccer and @CABravesSports pic.twitter.com/EwOWQhIgcV

— Paul Gotham (@PickinSplinters) October 27, 2020
The Cougars improved to 6-0-0 on the season which matches the mark of the Lady Cougars, coached by Merrill's wife, Chrissy.
"Both of us our teams are pretty strong this year. It's always more fun when you're both winning. A lot more amicable discussions and niceness rather than when you come home with a loss."