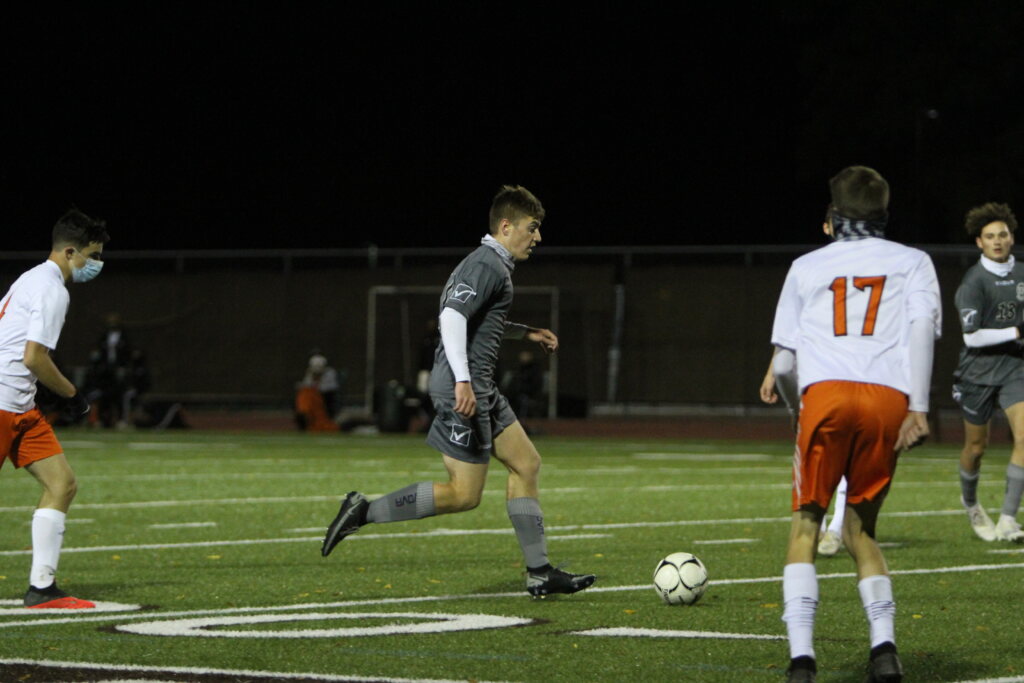 By PAUL GOTHAM
EAST ROCHESTER, N.Y. — Last time the East Rochester and Keshequa boys' soccer teams met, a spot in the New York State Class C Far West Regional was on the line.
There will not be a similar post-season meeting this year.
Saturday night's tilt on Don Quinn Field provided a playoff atmosphere.
Russell Domm scored twice, and the East Rochester Bombers avenged last year's loss with a 3-1 win in non-league action.
"We've been looking forward to this game all year," Domm said. "We came out fired up and played to the best of our ability."
The senior midfielder took a pass from his brother, Chuck, and made a 20-yard rush before finding the back of the net in 10th minute.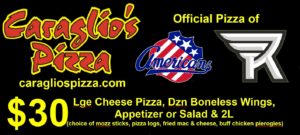 "Chuck gave the ball up to me," he explained. "I just did what he told me to do. He said 'take it.'  Beat two guys. It was a good thing I scored. We needed that goal."
His second tally of the game came 17 minutes into the second half and gave the Bombers a 3-0 lead.
57' Russell Domm takes the lead from his brother Chuck in full stride and finds back of the net. @ERBombers 3 @KeshBoyssoccer 0 pic.twitter.com/oibEO6Oe1P

— Paul Gotham (@PickinSplinters) October 25, 2020
Last November, East Rochester and Keshequa met in the Class C regional qualifier. Both teams entered play that night with records of 19-0-0. Aidan Wood connected two minutes into overtime to lift Keshequa. The Indians eventually advanced to the state semifinals for the first time in program history.
"That one has been haunting us for a while," East Rochester head coach Mike Domm said. "What we just did? Amazing."
Keshequa (8-1-0) came into Saturday's contest outscoring opponents by a combined total of 60-2. East Rochester (7-1-0) put into place a defense similar to what the Bombers used two years ago when they beat then No. 1 Williamson in the Class C semifinals.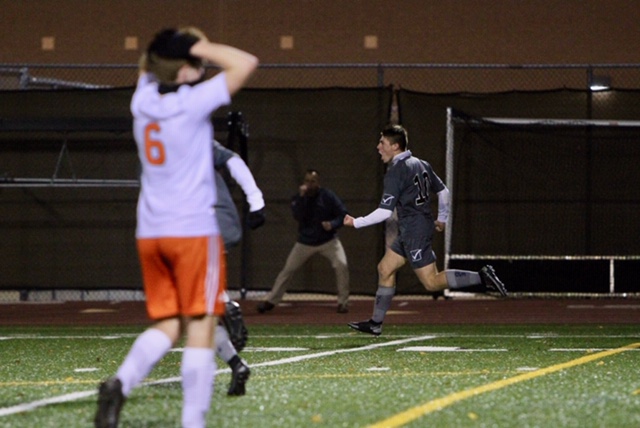 "We couldn't run with them straight up, so we put that zone in and locked down," Mike Domm explained. "When the kids decide to shift together as a team, we're tough to beat."
The result? Keshequa, averaging nearly eight goals per game in their previous eight outings, didn't score until the 60th minute.
"We let them come to us," the elder Domm added. "We stay connected, and it's all about counter-attacks. We have the tools to do it. Players that can run at you. Over 80 minutes, we're going to score goals.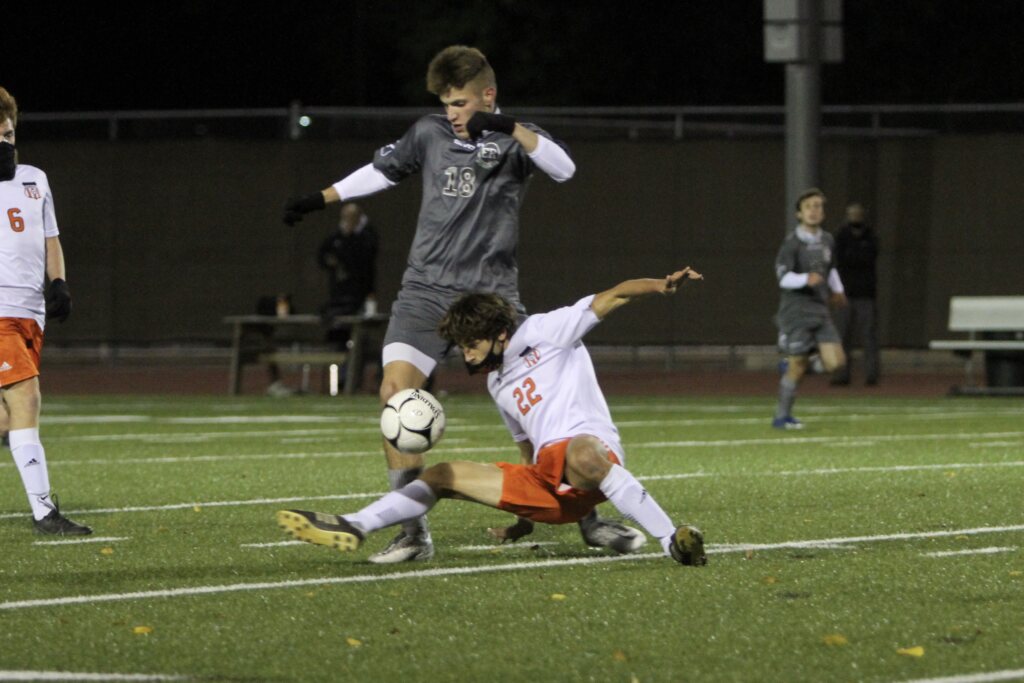 "We were dedicated and wanted to stay connected. We didn't want to chase."
It came down to the Bombers making the most out of counter-attacks while neutralizing Keshequa's possession-style game.
"They're a great team, and we know how they play," Russell Domm said. "They play really smart. Our game plan was to use a zone, stick with their passing and when the counter comes, that's when we get our chances. That's what we did."
Chuck Domm converted a penalty kick with 12:25 remaining in the first half.
28' Chuck Domm converts the PK @ERBombers BSOC 2 Keshequa 0 pic.twitter.com/r1nDhiBE8t

— Paul Gotham (@PickinSplinters) October 24, 2020
Riley Rease scored the lone Keshequa goal. Reese Powers started the play with a free kick 35 yards out along right outer-third. Rease one-timed the ball inside the 18-yard box for his team-leading 17th goal of the season.
60' Riley Rease gets one back for @KeshBoyssoccer off a Reese Powers free kick. @ERBombers leads 3-1. pic.twitter.com/Ru3KFq9mO3

— Paul Gotham (@PickinSplinters) October 25, 2020
"That was a fun game," Keshequa head coach Ron Macomber, Jr. said. "Like I told the kids, I had more fun tonight losing to these guys than last night winning seven-to-nothing because I thought we played better. It's fun playing competition and being a part of that game.
"They deserved to win. There's no about it. The two Domm kids are just exceptional. They're tough to deal with."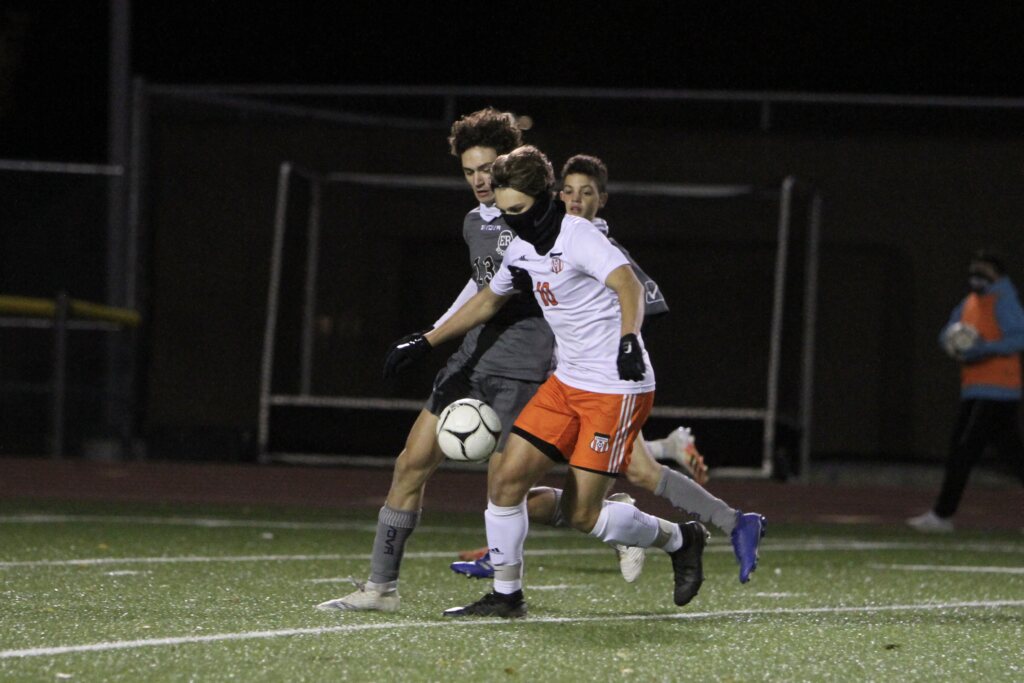 The win was the fifth straight for ER.
As a result of COVID-19, the NYSPHSSA cancelled state championships for the fall season. A Class C qualifier will not happen this season. That doesn't matter because Keshequa moved to Class D for this season.
Saturday's match became a de facto title game between a pair of top programs.
"Kids were dedicated," Mike Domm said. "They were hungry. They wanted that win. They were really up for tonight's game and played with a lot of emotion."