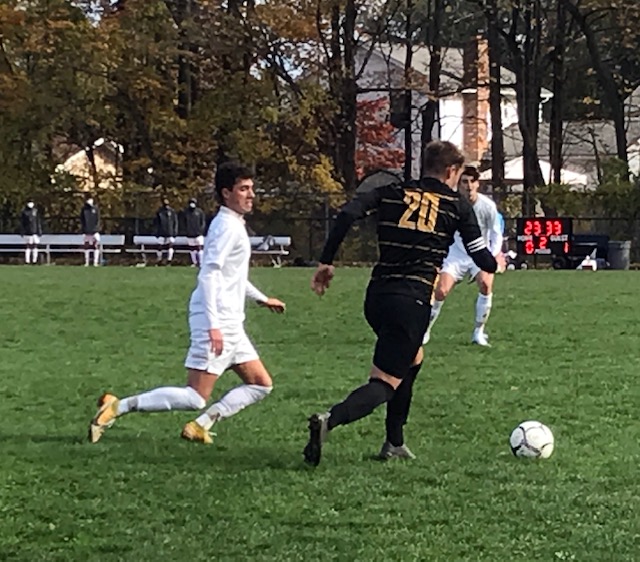 By PAUL GOTHAM
ROCHESTER, N.Y. — If COVID-19 didn't exist, Section V soccer teams would be preparing for the post-season at this point in the year.
On Saturday morning, Greece Athena and Pittsford Sutherland played with sectional-like urgency.
Not that that is any different from past games between these Monroe County Division III rivals.
Brian Piendel converted a second-chance opportunity on a corner kick in the 71st minute as Athena (5-0-1) pulled even with Sutherland (3-1-1), 1-1.
"I thought it was a pretty intensely-played game both ways and pretty even," Athena head coach Mike Butler said. "That was a good game for both of us because you need some of those games because they help you to get ready for sectionals. That's how it's going to be."
9:52 remaining @athena_soccer takes advantage of a second-chance opportunity on a corner kick to level the match at one. pic.twitter.com/LTHA4CMrlg

— Paul Gotham (@PickinSplinters) October 24, 2020
Will Field redirected a Quinn DiCesare pass to give Sutherland the lead in the seventh minute.
"It was a great game," Sutherland head coach Sean Hopkins said. "I thought we were going to steal one there with nine minutes to go. Somehow, they found a way to sneak one in. It was a battle, typical Athena-Sutherland battle."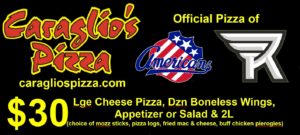 A week of rain affected the natural grass playing surface at Athena.
"It's a small field anyway," Butler noted. "We're basically playing on it every day at the school because it's just what you have to do with us building the new stadium. People are falling all over the place. In spite of that, both teams just really battled."
Another @SHSsoccersquad opportunity comes this close pic.twitter.com/eMNlzrwPAA

— Paul Gotham (@PickinSplinters) October 24, 2020
Sutherland endured a series of lineup changes which saw two-year starting goalie, Matt Nixon, fill the role of center back for the Knights. Nik Lundberg made 10 saves for Sutherland.
"Nik played outstanding," Hopkins said of his keeper who moved from Maryland last year. "We have three very good goalies which is kinda crazy for high school soccer. We needed Matt on the field today, and Nik came through and was awesome."
Nik Lundberg makes the save, and @SHSsoccersquad has a 1-0 lead midway through the first half. Will Field has the Knights tally. pic.twitter.com/dtqd4qnABd

— Paul Gotham (@PickinSplinters) October 24, 2020
Athena scored on its fifth corner kick in a matter of 20 minutes during the second half.
Both teams hit the cross bar in overtime with Akhil Damani drawing iron first.
"Unfortunately, he didn't finish," Hopkins commented. "I told him to save until next time when we really need it."
Athena's Gavin Rice glanced the bar with a rocket from 30 yards away.
Earlier this month, Athena erased a two-goal deficit to defeat Sutherland, 3-2. Athena the reigning Section V Class A1 champion edged Sutherland (2019 Class A2 champ) in last year's regional qualifier.
"Either team could have won it," Butler said. "It was a fun game."